April 15, 2012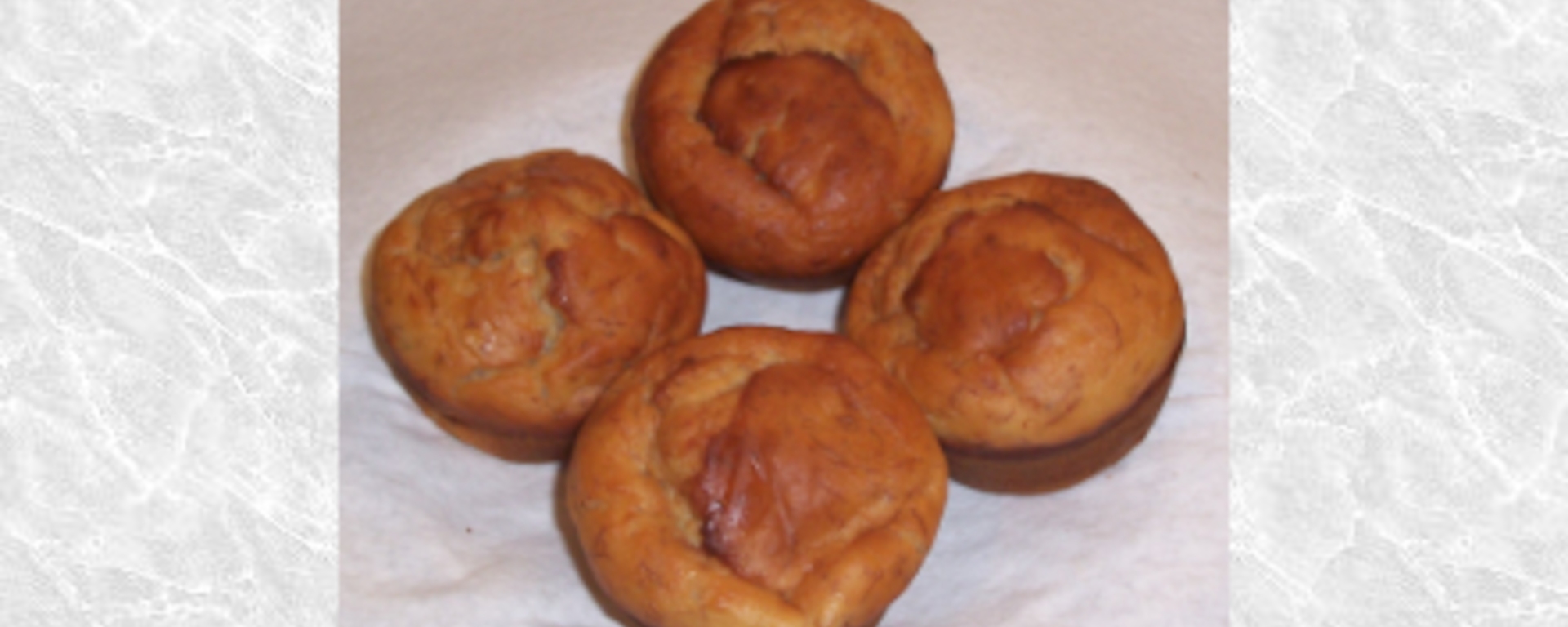 This is a fantastic recipe for moist, spongy Banana Muffins – Bread.  It's great either way.  I prefer to make muffins because they cook quicker and I don't have to slice the bread.
The recipe originates from my boyfriends mothers Banana Bread recipe.  As soon as I tried her banana bread, I had to have the recipe.  While it was quite awesome in its original state, I tweaked it up to get it just the way I wanted.  What I loved most about this banana bread was that it wasn't  dense like most banana breads I'd had in the past.  Add moist, spongy and oh so yummy to the list and well it's a recipe I need to make mine.
Banana Muffins - Bread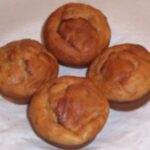 | Prep Time | Cook Time | Total Time |
| --- | --- | --- |
| 15 mins | 20 mins | 35 mins |
Ingredients:
1/4 cup Chopped Nuts (optional)
1 cup mashed ripe Banana's (3 – 4 Banana's)
1/2 cup Plain Non-Fat Yogurt
1/4 cup Margarine or Butter (melted)
1 1/2 tsp vanilla extract
1/4 tsp Almond Extract (optional)
Optional
Add a cup blueberries, for a yummy twist.
Directions:
Preheat oven to 350

Oil and flour bread pan or spray muffin tins with cooking spray

In a large bowl combine flour, sugar, baking powder, baking soda, salt and nuts

In a separate bowl mash banana's

Melt butter, set aside.

Add yogurt, egg whites, vanilla extract and almond extract (if using) to mashed banana's, mix well with spoon until well blended

Add melted margarine to banana mix, mix well

Add banana mix to flour mix, stir just until moistened

Spoon batter into muffin tins or loaf pan

Bake muffins for 20-25 minutes or bread for 50-60 minutes at 350

When toothpick comes out clean, muffins/bread is done
Tip!
Mix all wet ingredients before adding the melted butter. This will give the melted butter time to cool and adding after mixing other wet ingredients prevents the heat of melted butter from cooking the egg white.
Notes:When mixing the wet and dry ingredients together you should always hand mix with a spoon just until moist. This will produce a light, moist muffin/bread. Over mixing or using a hand blender will make the muffins/bread dense. You can use a fork or wisk to mix the wet ingredients.
Recipe Rating: 5 / 5





Recently I tried adding a cup of blueberries to my banana muffins and they were awesome.  I can't believe I had never thought to try that over the years. 
Now I plan to try raspberries and strawberries.
Related posts: