March 15, 2012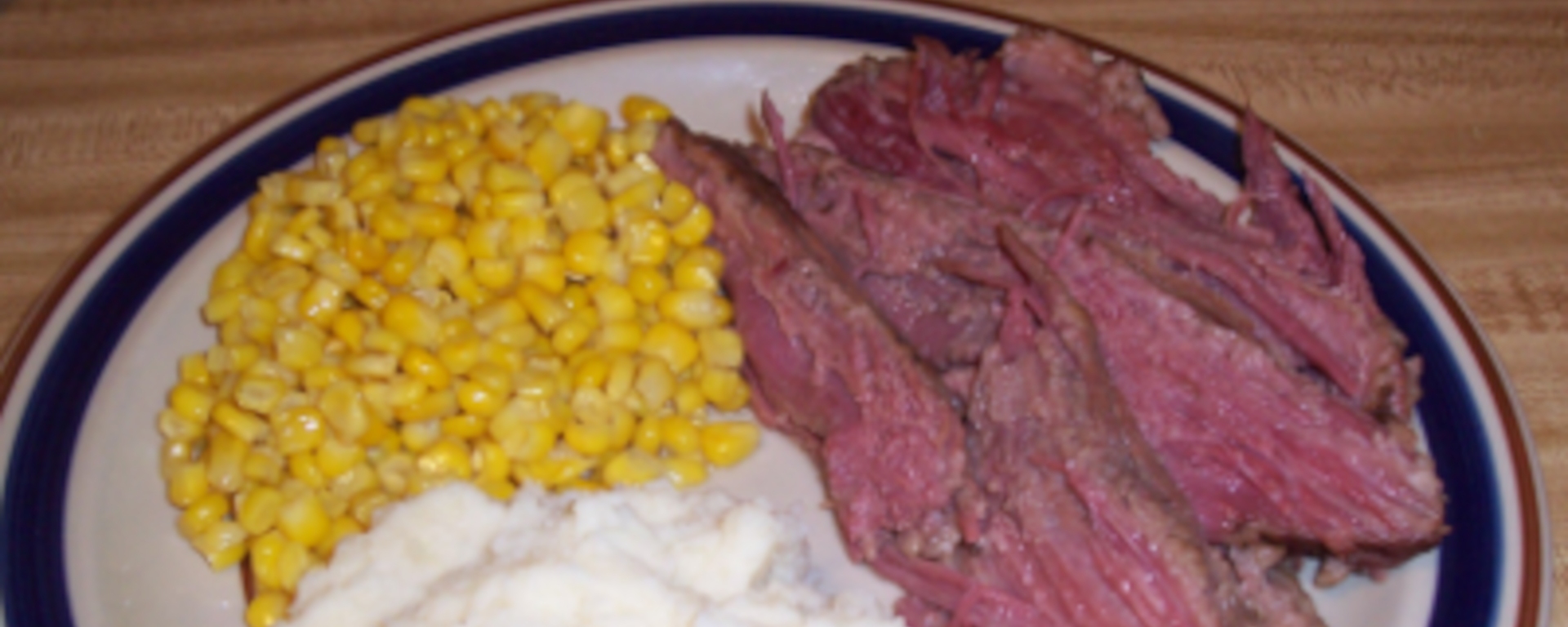 Corned Beef Roast can be cooked a few different ways.  I prefer to make the roast in the crock pot by itself and serving the corned beef roast with mashed potatoes and corn or green beans.  Many people prefer the boiled dinner or baked corned beef and vegetables style dinners.
We'll be covering how to cook the roast in the crock pot.  However, if you check the recipe notes, there will be tips for cooking with vegetables in crock pot, cooking boiled dinner style or baking in the oven.
I normally brine the corned beef roast for 5 – 7 days using the Corned Beef Brine recipe.  This adds an awesome flavor to the corned beef and makes for a tender cooked roast.  Following the brine recipe you can also make your own corned beef with a beef roast, the brine recipe and curing salts.  See the recipe notes for more information.
Corned Beef Roast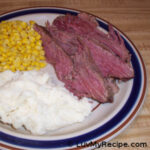 | Prep Time | Cook Time | Total Time |
| --- | --- | --- |
| 25 mins | 3 hours | 3 hours, 25 mins |
Ingredients:
Slow Cooker
1/2 tsp ground Black Peppercorn
1/4 tsp ground Peppercorn Medley
Roasted Spices (should be already roasted)
1 tsp ground Black Peppercorn
1/4 tsp ground Peppercorn Medley
Additional
1 bottle Beer (Bud Ice works great - dark beers are recommended though)
5 cloves Garlic (crushed and sliced)
1/4 small Onion (sliced into strips)
Directions:
Add 1 cup water and spices to crock pot, stir, cover and set to high.

Remove roast from brine, rinse roast well. Discard soaking brine.

Place roast on cutting board or plate.

Heat 1 tablespoon of olive oil on Medium-High heat.

Coat entire roast with Roast Spices, rub spices into meat.

When oil is heated, place roast in pan to quickly sear the spices onto the roast. If pan is hot enough, it should only take about 3 minutes each side to sear.

Place seared roast in crock pot.

Pour 1 bottle of beer over roast.

Add garlic and onions to crock pot.

Then add 2-3 cups of water until roast is covered. Water level should be about an inch above top of roast.

Cook on High for 1 hour.

Cook on Low for an additional 1 1/2 - 2 1/2 hours.

Remove roast from crock pot, allow to rest for 5 minutes then slice against the grain at a slight angle.

Serve with mashed potatoes and your favorite veggie.
Other Options
To cook vegetables in the crock pot with the roast, place vegetables (potatoes, carrots and celery) in bottom of crock pot. Follow rest of directions for the roast. To add cabbage, quarter the cabbage and add to crock pot for the last 30 minutes of cooking.

To make a boiled dinner, use a dutch oven, follow directions above. Once all ingredients are in the pan (except for cabbage) bring to a boil on Medium High heat. Boil for 20 minutes, reduce heat to low, cover and simmer for 2 - 2 1/2 hours. Add cabbage for the last 30 minutes of cooking.

To bake with vegetables, follow all directions above for preparing the roast placing everything (except cabbage) into a baking pan instead of crock pot or dutch oven. Cover tightly with foil, bake at 350 for one hour, reduce heat to 300 and cook for an additional 1 - 2 hours. Add cabbage, cover pan and cook for another 15 - 20 minutes.
Recipe Rating: 5 / 5





Don't forget to brine your roast first. This roast was brined using our own recipe for a corn beef brine.
Related posts: