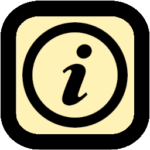 These are basic guidelines to creating and posting content here at LuvMyRecipe. Members are encouraged to view our article on "How to Create Good LuvMyRecipe Community Content" for tips and further explanation of our guidelines here.
---
Whether you're submitting a recipe, article, cooking tip, or some other post here at LuvMyRecipe.com, you will need to be logged in to your LuvMyRecipe account to submit the form.
It is mandatory you have at least one image for your post. Follow the image guidelines within the submittal forms.
Please check your spelling and grammar thoroughly.
As a LuvMyRecipe community member, you should be posting your OWN content and your own work. Do not copy recipes or images from another website, box brand, or recipe book and then post them here as your own unless you own the rights.
No spam posting. (Unless it's an ingredient in your recipe). Unnecessary external links will trigger a spam filter.
---
Post and Recipe submissions that do not follow these guidelines will create a flag and will be removed.
Community members who repeatedly disregard these guidelines will risk restrictions on their LuvMyRecipe membership.