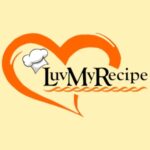 The LuvMyRecipe Beta Group is a private group. Currently this group is invitation only.
Unfortunately, our current process for rolling out new features and updates to the website has to be limited to a finite amount of people. We will not be able to grant access to our beta group to everyone.
LuvMyRecipe community members who would like to part of our Beta Group should be part of our LuvMyRecipe Public Group. Our public group will be the pool of people that are notified first when the beta group is open again for more members.
Beta Testers
New features and updates need to be tested and our LuvMyRecipe Beta Group allows the access to community members who wish to contribute in some way to our community here and the LuvMyRecipe website. This is not a pretty job. We handle issues and errors all the time that the rest of the community here never sees.
It's a frustrating process and individuals need to be able to handle errors and issues with a grain of salt knowing it's all in furtherance of a better experience for all of us here at LuvMyRecipe when these features are rolled out.
Requirements?
With limited membership in the group, this process is not first come, first in the group… and it's not based on professional experience in cooking or website development either.
We're looking for LuvMyRecipe community members. People legitimately interested in helping our community grow and evolve.
We're looking for individuals with attention to detail and can communicate their observations and thoughts successfully.
Does this all come with professionalism?  Yes… yes it does.
Is there a certain amount of experience in the areas of cooking required or needed? We're all here for the recipes so there should be an interest in food… but experience and overall knowledge is certainly not a factor. Whether you're a home cook, professional chef, trainee, learner, etc., it makes no difference.
Is there a certain amount of experience in the areas of website development required or needed? No. Website development experience or knowledge is NOT required to part of the group. Is having knowledge or experience in web development a plus?… of course it is.
As mentioned, at this time, the beta group is private with limited membership. This has everything to do with making sure we roll out updates and new features to a limited amount of people to maintain a slow methodical process and nothing to do with the quality of the individual who would like to join the group. At the current time, we simply need people to help us test things and these people need to be able to communicate these issues clearly to us.
If you'd like to be part of the LuvMyRecipe.com Beta Group, as mentioned, you must be a member of our LuvMyRecipe Public Group to be eligible. The LuvMyRecipe Public Group community members will be the first notified when our beta group opens for more members.