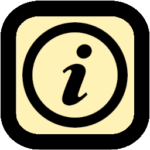 All LuvMyRecipe.com community members have the tools they need to add recipes and write posts to their online profile.
All members can take a recipe from their own personal cookbook and share it with the LuvMyRecipe community the same as they can create food posts or essay articles.
Write from your LuvMyRecipe Profile
Would you like to contribute to LuvMyRecipe.com by creating recipes, articles or content? Do you have a particular niche you'd like to write about or share? You already can! Creating an account here at LuvMyRecipe is free. Creating recipes and sharing content comes with being a part of our community.
That's not all. All members here at LuvMyRecipe.com can customize their own profile (bio, picture and background image) to their own personality. If you're a business or a company, your account here can be customized to a specific brand or genre very easily.
Sharing recipes with the rest of the world from your personal LuvMyRecipe profile can help build your own branding. Introduce us all to your particular niche food, cuisine, or culture. Your shared recipes here at LuvMyRecipe.com will have their own unique website link for each recipe and post. You can then share that link with friends, family or whomever you want.
Our community members are welcome to add their own website URL to their profile page here and then further customize their own personal corner of the culinary internet (their LuvMyRecipe profile). In addition, "Canonical URLS" can be added to member's individual recipes and posts to pass along that valued SEO juice for their content.
More than a Profile Page?
If you would like more than a profile page… and would like to be considered for a "Contributor" position here at LuvMyRecipe.com, you can submit a sample article of your work for consideration.
Ideas for recipes, news articles, and essays can be submitted or pitched to our editors. There are multiple levels of authoring and membership here at the website with your profile page providing some tools to start writing today.
However, if you're looking for your recipes and articles to be included in more featured lists and more featured categories here through the website, there is a submission process to becoming a LuvMyRecipe Contributor.
Our contributors..
..commit to one article or recipe regularly – any article should be of least 750 – 1,000 words. The article or recipe should include at least one high resolution image (if not more).


---

..add unique recipes and content here at our website – The article should be your own work and EXCLUSIVE to LuvMyRecipe.com (even if you are ghost writing or using a pen name). Articles should be dedicated toward the author's specialty food niche, genre, news, branding, or style.


---

..have a passion for their niche – As an author you represent yourself as an authority on the subject you are writing about. Your confidence and credibility should come through in your writing.
Any sample submissions, images, prose, etc., remain your own property. LuvMyRecipe.com will not publish any material without explicit permission. Submission samples are for representation purposes only.
"Sample" submissions may be a rewritten recipe or article you've previously posted at LuvMyRecipe.com through your profile account.
How does this process work?
DO NOT SEND ANY IMAGES, RECIPES OR ARTICLES at this point. Attached files through email may be lost or deleted while some email may be marked as spam for excessive links or some other reasoning. 
As an initial contact, please provide a short email introducing yourself. If you have any relevant experience, information or website links, you'll want to include that as well. What are you looking to write about and how often?
"Sample" article or recipe submission will be provided through a submittal form through our website. Once our editors have been contacted through the email process, approved applicants will be granted access to the actual submittal form where they can provide their article, recipe, and any other related materials to their content.
NOTHING WILL BE PUBLISHED ON LUVMYRECIPE.COM THROUGH THIS FORM. This form is for the "sample" submission process for interested applicants ONLY. All sample submissions will be checked for plagiarism.
Have an idea you don't see at LuvMyRecipe.com and you'd like to pitch it to our editors? We welcome all ideas and of course… feedback.
If you are interested in writing for LuvMyRecipe.com, please use our contact form.
Thank you for your interest.