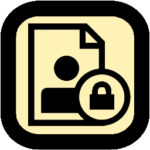 BY USING OUR WEBSITE, LUVMYRECIPE.COM ("WEBSITE"), YOU ARE ACCEPTING THE PRACTICES DESCRIBED IN THESE TERMS AND CONDITIONS ("TERMS") AND OUR PRIVACY POLICY.  
IF YOU DO NOT AGREE TO THESE TERMS AND CONDITIONS OF USE OR OUR PRIVACY POLICY, YOU MAY NOT USE THIS WEBSITE.
WE RESERVE THE RIGHT TO MODIFY OR AMEND THESE TERMS FROM TIME TO TIME WITHOUT NOTICE. YOUR CONTINUED USE OF THE WEBSITE FOLLOWING THE POSTING OF CHANGES TO THESE TERMS WILL MEAN YOU ACCEPT THOSE CHANGES.
Who we are
We are LuvMyRecipe.com ("WEBSITE").
Our online WEBSITE address is: https://LuvMyRecipe.com
LuvMyRecipe.com is a community website of community members who share recipes, articles, tips and advice. We provide a place for community members to build personal profiles for themselves so they can then share their culinary creations with the world.
Acceptable Use of the Website
All website visitors are welcome to explore and utilize our WEBSITE while adhering to our policy of "acceptable use" as indicated:
You agree not to reproduce, publish, or distribute data or content in connection with our WEBSITE that infringes any third party's trademark, copyright, patent, trade secret, publicity, privacy, personal, or proprietary right.
You agree not to copy or distribute in any medium, any part of the WEBSITE without our prior written authorization. You agree not to alter or modify, attempt to alter or modify, any part of the WEBSITE, including any of our related technologies, created derivative works, proprietary products or services based upon the WEBSITE.
You agree not to use any robot, spider, scraper or other automated means to access the WEBSITE for any purpose without our express written permission. You agree not to: (i) take any action that imposes or may impose, in our sole discretion, an unreasonable or disproportionately large load on our infrastructure; (ii) interfere or attempt to interfere with the proper working of the WEBSITE or engage in any activity that disrupts, diminishes the quality of, interferes with the performance of, or impairs the functionality of, the WEBSITE, or (iii) bypass, circumvent, disable or otherwise interfere any measures we may use to prevent or restrict access to the WEBSITE. Any unauthorized use of our computer systems is a violation of these TERMS.
You acknowledge that your activities using the WEBSITE may be tracked and are subject to audit.

You agree not to use the WEBSITE in any way for unlawful purposes or that constitutes or encourages any unlawful activities or to take any action that would render the operation or use of the WEBSITE by LuvMyRecipe.com or any other user unlawful.

You AGREE to adhere to our Content Submission Guidelines and Community Guidelines while posting any content to include but not limited to, comments, reviews, recipes, articles, posts, and message board postings.
Accuracy of Information
We attempt to ensure that information on the WEBSITE is complete, accurate and current. We may make changes to information on the WEBSITE, including but not limited to the availability of any product or service, without notice. Despite our efforts, the information on the WEBSITE may occasionally be inaccurate, incomplete or out of date. We make no representation as to the completeness, accuracy or currency of any information on the WEBSITE.
What Personal Data We Collect and Why
We use the WEBSITE to present articles, recipes, profile building tools, and message boards for our community members. This requires software to enable these features. Where applicable, we've addressed privacy concerns below.
Website Software
LuvMyRecipe.com uses WordPress as the Content Management System (CMS) powering our WEBSITE. It is the foundation upon which we build and manage our content and user interactions.
WordPress
Data Handling: WordPress may collect and store data such as user login information, comments, and basic user profile data. This data is used to facilitate the functioning of our WEBSITE.
User Control: You have control over the data you provide on our WordPress site. You can edit your profile, manage your comments, and control your privacy settings within the WordPress platform.
Third-party Plugins and Themes: While we take measures to ensure the security and privacy of our WordPress site, please be aware that third-party plugins may be used to enhance this WEBSITE security and functionality. Any data collected by these plugins or themes is subject to their respective privacy policies. Where applicable, users can adjust this data via their cookie preferences.
Security: We have implemented security measures to protect the integrity of our wordpress website and the data it collects. We take the security and privacy of your data seriously.
Data Sharing: We do not share your WordPress-related data, such as login information or comments, with third parties without your consent, except as required by law.
BuddyPress
BuddyPress is a plugin used on our WEBSITE to create a social network. When you use BuddyPress features, such as creating a profile, sending messages, or participating in groups, please note that the information you provide may be visible to other users of our site.
We take privacy seriously and have implemented measures to protect your data. We do not share your BuddyPress activity or profile information with third parties without your consent.
BBpress
BBPress is a plugin we use to power our community forums. When you participate in discussions on our forums, please be aware that your forum posts and profile information, if you choose to provide it, may be visible to other forum users.
Your forum activity is subject to our WEBSITE's privacy policy, and we do not share your forum posts or profile information with third parties without your consent.
Comments
When visitors leave comments on the WEBSITE we collect the data shown in the comments form, and also the visitor's IP address and browser user agent string to help in spam detection.
Contact Forms
Our WEBSITE has a contact form for contacting web administration. When visitors fill out these forms, we collect the data shown in that contact form, the visitor's IP address and the browser user agent string to help with spam detection.
Recipe Forms / User Input Forms
Our WEBSITE has "Recipe" submission forms and other user submittal forms for content collection. When our community members choose to fill out these forms, we collect the data shown in that form (eg: recipe), as well as an image (if uploaded with the recipe). We collect the member's IP address and browser user agent string to help with spam detection.
Cookies
Our WEBSITE uses internet cookies to function correctly. We use them for website traffic measurement, delivery optimization of page content, and a more personalized experience for our visitors. By using our WEBSITE, you agree to the use of these internet cookies for these purposes.
All of our WEBSITE visitors can set their cookie preferences here:
Embedded Content
Articles on this WEBSITE may include embedded content from other websites (e.g. videos from YouTube, etc.). Embedded content from other websites (like YouTube), behaves in the exact same way as if the visitor had visited that other website (YouTube). These other websites may collect data about you, use cookies, embed additional third-party tracking, and monitor or track your interaction with their embedded content here at our WEBSITE. LuvMyRecipe.com does not have access to any of this third party information.
How long we retain your data
If you leave a comment..
..on our WEBSITE you may opt-in to saving your name, email address and WEBSITE url in the online form. This is done through the use of cookies. These are for your convenience so that you do not have to fill in your details again when you leave another comment. These cookies will last for one year. The comment and its metadata are retained indefinitely. This is so we can recognize and approve any follow-up comments automatically instead of holding them in a moderation queue and also to aid with spam detection.
If you have an account..
..and you log in to this WEBSITE, we will set a temporary cookie to determine if your browser accepts cookies. This cookie contains no personal data and is discarded when you close your browser. When you log in, we will also set up several cookies to save your login information and your screen display choices. Login cookies last for two days and "screen options" cookies last for a year.
If you select "Remember Me"..
..when you login to the WEBSITE, your login will persist for two weeks. If you log out of your account, the login cookies will be removed. If you edit or publish an image, video, article, recipe, or cooking tip… an additional cookie will be saved in your browser. This cookie includes no personal data and simply indicates the post ID of the article you just edited. It expires after 1 day.
For users that register on our Website..
..we store the personal information they provide in their user profile. All users can see, edit, or delete their own personal information in their profile at any time (except they cannot change their username). The WEBSITE administrator can also see and edit this information.
Website analytics, Advertising, and reCaptcha v3
This WEBSITE uses Google Analytics, Google AdSense, and Google reCaptcha v3. These services transmit website traffic data to Google servers in the United States. Google Analytics does not identify individual users or associate your IP address with any other data held by Google.
We use reports provided by Google Analytics to help us understand website traffic and web page usage. We use Google AdSense for advertising. We use Google reCaptcha v3 for spam and bot detection. Google Analytics, Google AdSense and Google reCAPTCHA v3 are subject to the Google Privacy Policy and Terms of Use.
By visiting and using our WEBSITE, you consent to the processing of data about you by Google in the manner described in Google's Privacy Policy and for the purposes set out above. You can opt out of Google Analytics if you disable or refuse the cookie, disable JavaScript, or use the opt-out service provided by Google.
Social Media
Our WEBSITE may also use software interfaces, software plugins, or software extensions through social media sites such as Twitter, Facebook, Instagram and Pinterest. If you choose to "like" or "share" information from LuvMyRecipe.com through these social media services, you should also review the privacy policy of that social media service.
If you are a member of a social media website we interact with for sharing content, these social media websites may connect your visits to this WEBSITE with other personal information held by that social media website. LuvMyRecipe.com does not have access to any of this third party information.
What rights you have over your data
If you have an account on our WEBSITE, or have left comments, you can request to receive an exported file of the personal data we hold about you, including any data you have provided to us. You can also request that we erase any personal data we hold about you. This does not include any data we are obliged to keep for administrative, legal, or security purposes.
Where we send your data
Visitor comments, contact form, and recipe submission forms may be checked through an automated spam detection service.
LuvMyRecipe.com contact information
For issues regarding our "Privacy Policy – Terms and Conditions of Use", email: webmaster@luvmyrecipe.com
LuvMyRecipe.com visitors should use our contact form for all other issues.
Thank you for your interest.