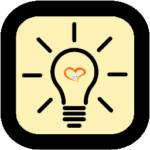 The format for creating recipes and posts has changed over the years here at LuvMyRecipe.com, but the motivation for sharing recipes hasn't. We encourage everyone to look through these tips and suggestions from time to time for creating good content at our website.
Our guidelines lay out the basics, but we're going to dive in a little deeper here.
Make it your Own
First and foremost, as a LuvMyRecipe community member, you should be posting your OWN content and your own work. Do not copy recipes or images from another website, box brand, or recipe book and then post them here as your own unless you indeed own the rights to the recipes. Please respect copyrighted material.
We acknowledge recipes can start any number of ways. To be quite honest, it really can't be said any better than exampled in one of our first posts on our website, Make It Your Own. To put it another way, "Auntie Bea" doesn't even remember where she first learned her first biscuit recipe. Could be her mother taught her, who in turn maybe copied it off a box somewhere. We'll bet Auntie Bea's mother tweaked and adjusted that recipe before teaching it to her daughter "Bea", who in turn modified it herself to her own liking. Both of them call the recipe theirs. So would we.
Our LuvMyRecipe community members will benefit from their OWN tweaked and adjusted recipes regardless of where the recipe started from because we allow for linking back to your own website. We encourage the use of canonical URLS.
Tweak, adjust and modify your recipe to perfection. Make sure to reference another's work if you can. For example, saying "Grabbed this recipe off  "Widget Brands" biscuit flour box, but a lot has happened since then!" is a good example of dropping props and cred when you can.
We also acknowledge people may not remember where they got a particular recipe. Maybe they jotted the recipe down while watching a commercial, or maybe they watched a food demo at the mall and had a few changes to the ingredients or cooking time. Now they call the recipe their own. Many people (including ourselves), would agree.
Ultimately, you should make "best effort" for giving credit where credit is due; and use your "best judgement" for recipe attribution.
Start with a Recipe or a Topic
Goes without saying right? The takeaway here should be that your "recipe" or article topic should stand out from the crowd. If you wish to share a recipe, make an effort so the recipe is different than what somebody else may have already created or shared here. For instance, how many "Fish and Chips" recipes can there be? I know.. it turns out, tens… hundreds… even more. Your "Fish and Chips" recipe needs to stand out among these.
For your topic, it should be something you have knowledge of or are passionate enough about to want to inform, teach or educate the rest of the LuvMyRecipe community with your tips, your pointers, and your secrets.
What you should be looking for is uniqueness. We know there are hundreds of "Fish and Chips" recipes. What makes yours stand out? We know there are hundreds of articles for the perfect batter when cooking your "Fish and Chips". What's your secret? Why is the fish batter so light? and why are the "Chips" so crisp? and how do get them so GBD (Golden Brown and Delicious)? Do you use beer or soda water?
Recipes
Once you have your recipe, you're going to need a few things in order to share it with our community. All of our recipe forms require the same basic things. A title, an introduction (or description of your recipe), an image or photo of your recipe, the list of ingredients, and the instructions for the recipe. LuvMyRecipe members can also add optional fields like recipe notes, additional images, and a conclusion to the recipe.
Each one of these mandatory and optional fields have their nuances for standing out, while still holding to what is needed for the recipe and our website. 
Title
You should have a unique name or "Title" for your recipe. It should be clear, concise and descriptive so the reader knows not only what the dish is, but also what to expect on their plate. Instead of "Fish and Chips", you might go with "Beer Battered Fish and Cajun Fries".
The more descriptive title pops a little more in the listings and contains search terms for users who may be looking for "Cajun" recipes and not necessarily "Fish and Chips".. or someone looking for a change for their fish and "Beer Battered" caught their eye in the listing.
More descriptive terms in the titles with keywords that users may be looking for will have your recipe showing up in more search results for relevant or more interested users.
Servings, Yield, Prep and Cook Times
Every recipe post is going to need the amount of servings the recipe makes. Sometimes this may come in the form of Yield. Instead of the amount of servings, let's say the recipe makes a certain amount, (ie: "9 Brownies"). Is that 9 servings or 2-3 servings? All kidding aside, you should consider "yield" the same as "servings" if having to choose between the two. 9 brownies would be considered 9 servings.
Prep times (preparation), is ingredient prep time in addition to the entire recipe prep time. Putting "boiled rice" as an ingredient might add 20 minutes to prep time or cook time and result in a longer overall time for the recipe. These recipe times may be critical to someone looking to make something quick or needs to time out their dinner to be hot (or cooled) when served.
If your recipe doesn't have any cook time, (ie: a "Pomegranate Smoothie"), then simply use 0 minutes for cook time.
An introduction or Description for the Recipe
All recipes must have an introduction or a description of the recipe. Introduce your recipe to the world or just your friends and family. Impart your excitement for the recipe into your introduction so everyone will want to try.
Your introduction or description should be a short paragraph of a few sentences that will lure the reader into your vision of your recipe. You want your reader to be just as excited to try your recipe, as you are to share it.
The reader should know what to expect on their plate, and how it will taste. Adding some tips for completing the recipe successfully is beneficial to a better end result for the reader and in the end, better comments for your recipes.
Ingredients
Your ingredient list needs to be exact and should be descriptive if it's critical to a result. The goal is to get the reader to produce the exact same dish you have in your listed recipe. Be sure of your measurements and amounts if these are critical to the recipe.
For starters, you will need to decide whether you are going to use standard measurements using volume like cups, teaspoons, and tablespoons or using grams utilizing weight of your ingredients. Both ways have their pros and cons. More people may be able to recreate a recipe using standard measurements because that's what they're prepared for but using grams for the weight of the ingredient might provide better accuracy for a better end result to the recipe.
Try and list all the ingredients in sequence. Ingredients should be listed in the order they're required from the recipe. If you start the directions with "Boil the Rice", then the ingredient list should start out with Rice or water. Organize the ingredient list in a way that reflects the order the reader is going to need.
If the ingredient needs to be prepped, include that as part of the ingredient. For example, "1 Onion diced" in the ingredient list is better than an instruction telling the reader to "dice the onion".
As mentioned, be descriptive with your ingredients if it is critical to an end result. 6 ounces of "Sautéed Wilted Spinach" is different than 6 ounces dry leaf "Spinach".
Directions or Instructions
Directions should be clear and concise. The goal is for the reader to achieve the same result you do if one follows the recipe. Will it look the same… and will it taste the same?
Instructions should use every ingredient in the ingredient list. A good rule of thumb might be to have at least one instruction for each ingredient. However, if you're making a smoothie where the only instruction is to "combine all ingredients in a blender until smooth", a full instruction for each ingredient obviously isn't needed. Use best judgement.
If you're baking cupcakes, it might be better to list each ingredient that you're combining and mixing in each bowl separately (ie: combine sugar, eggs and milk in one bowl and flour and blueberries in another). Use your best judgement to put the instructions in a format that's easy to read and follow.
Reassure your readers of when the recipe is done. Are they looking for a certain internal temperature of the meat? Will an inserted toothpick be removed clean? Will the whipped cream peaks be soft or stiff? Go at least 30 minutes at 350 degrees or no more than 30 minutes? This kind of thing matters for an end result and being clear and descriptive will help the reader achieve what you did when making the recipe.
Temperatures matter. How long and at what temperature when describing cooking instructions is a plus. Individual circumstances may vary so having "Heat at 350 until Golden Brown and Delicious" is certainly acceptable. The important thing is to be descriptive enough so the reader understands and can replicate your recipe.
Special Equipment and method
If there's special equipment that's needed for your recipe, you should call it out where needed in the recipe directions, in the "Recipe Notes", or in an "Equipment List".
If the recipe requires a slow cooker, the reader should know so they can prepare or substitute accordingly. Maybe they have a "multi-cooker" and need to adjust.
When making brownies, it might matter whether your reader uses a 9″x13″ baking pan or a 10″ round baking dish. What kind of pan should they use and does the material matter? Is a casserole dish going to substitute for the 9″x9″ metal pan?
Is your reader going to need a stand mixer, hand mixer, blender, or dehydrator? Specialized equipment for specialty processes need to be considered. Can the reader use substitutions for the equipment?
Canonical URLS
There's an additional field for Canonical URLS for your content so you can link back to that same content at your own website or blog. If you're posting at LuvMyRecipe to boost SEO at your own site, don't forget this part. Here's why…
Canonical URLS give blog owners that vital SEO juice for their own content. Individual members benefit from the additional promotion of their own blog or website when using Canonical URLS. In addition, our Partners can list their Canonical URLS for promotion and advertising of their own products as used in various recipes, articles, or video content.
LuvMyRecipe benefits because we have a new community member or a new partner who shares their content with our community. It's a win all around.
Articles or Posts
Once you have your article, you're going to need a few things in order to share it with our community. All of our article and post forms require the same basic things (just like the recipes). You need a title, and an idea to write about (ie: "5 Smart ways to Poach an Egg").
Title
You should have a unique name or "Title" for your article or post. Your title should be clear, concise and descriptive.
A more descriptive title pops more in the article listings and should contain search terms for users who may be looking for specifics (ie: like "poaching" or "eggs" in their searches.
Image or Photo
Articles are going to need at least one image or photo. The image needs to be at least a 300×300 pixel image to be included in the user article web listings. It's important for article SEO to include images for a maximum impact.
Better quality images will enable better listing locations here at the website. A 300×300 pixel image can't be used as a HD featured image. The stretch will make the image or photo blurry in higher quality. Submitting better quality images with better resolution enables us to place your recipes in better listing locations.
Quality Content
Good quality content is expected and always a good idea. Your articles are a representation of yourself as an authority on the subject of whatever you are writing about.

If you want credibility for knowing "5 Smart Ways to Poach an Egg", having good quality written content that include detailed instructions, temperatures, and cooling times are a step in the right direction for gaining that credibility. Is it better to poach in oil? why?
With good quality content, people will want to read more of what you have.. whether here or at your own blog you've linked to.
Canonical URLS
Same as when you post recipes here, articles and posts also have an additional field for Canonical URLS for the content so you can link back to that same content at your own website or blog. If you're posting at LuvMyRecipe to boost SEO at your own site, don't forget this part. Here's why…