August 6, 2016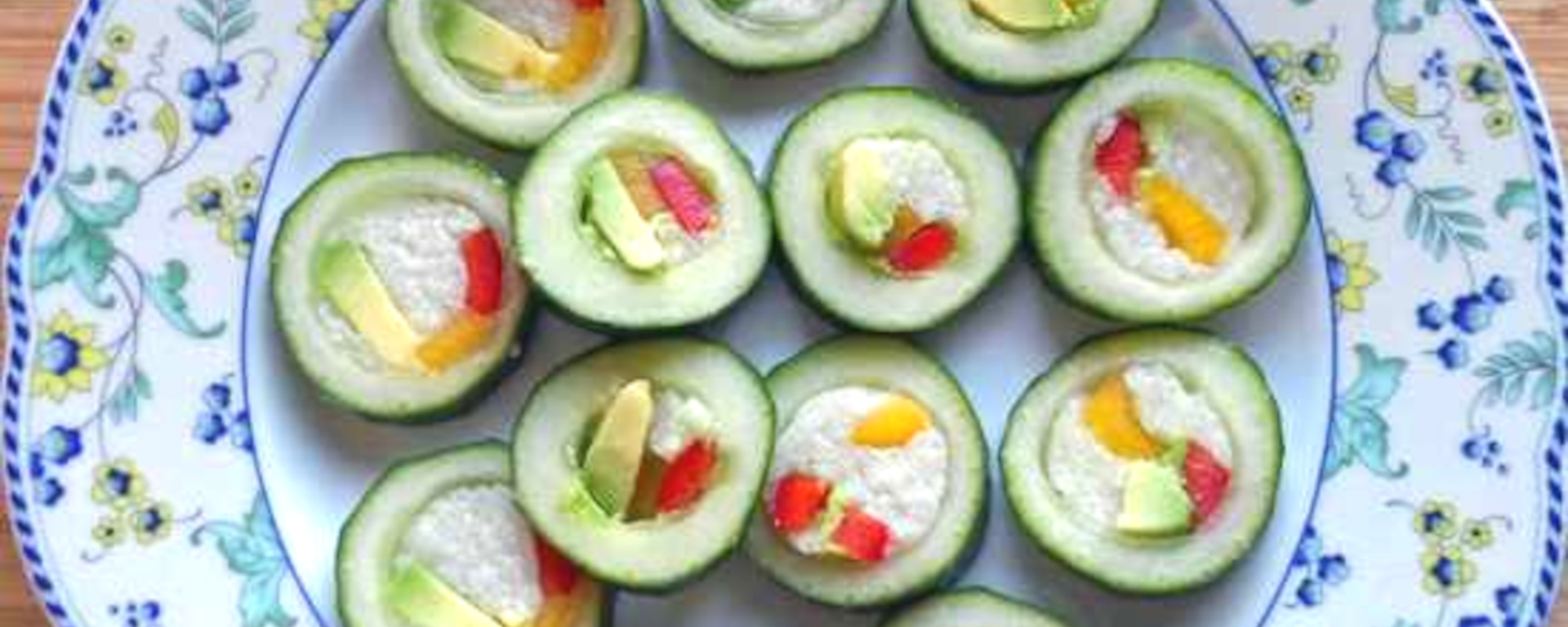 Amazing Cucumber Sushi recipe shared by Matt from Vegan.io.
Amazing Cucumber Sushi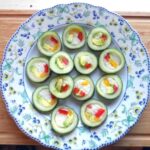 | Prep Time | Cook Time | Total Time |
| --- | --- | --- |
| 5 mins | 40 mins | 45 mins |
Ingredients:
For the sushi
0.5 red bell pepper (sliced into long strips)
0.5 large yellow bell pepper (sliced into long strips)
For the rice
Directions:
Put the rice in a saucepan, cover with double the amount of water and simmer until cooked (around 40 minutes). Then allow it to cool.

Cut the cucumber in half and hollow out the flesh. Keep it to use in a smoothie later.

Insert the rice into the cucumber halves, and compact it to one side, so that there's room for the other ingredients.

Insert a slice of avocado and some pepper slices and then more rice to fill any gaps.

Slice the cucumber into sushi sized pieces. Be careful not to slice it too thin or the filling will all fall out.

Serve it with a little salt and pepper and impress your friends!
Notes:Calories: 223
Recipe Rating: 4 / 5




Cucumber SushiCucumber sushi! A super cool, healthy and refreshing summer snack, with cucumber, bell pepper, sticky rice and avocado.
Related posts: