Baked Wonton Crackers with Asian CHA! Crab Salad
July 27, 2014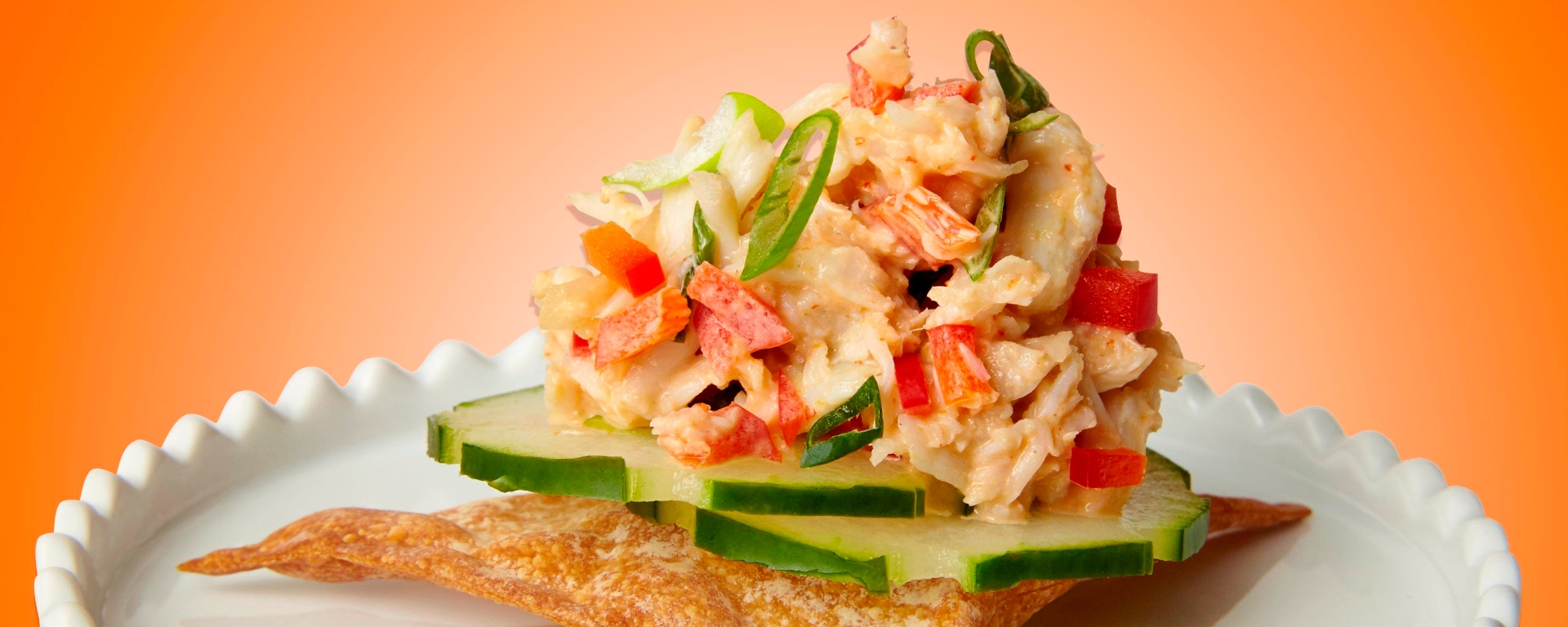 Sabrina from CHA! by Texas Pete® shares this recipe for Baked Wonton Crackers with Asian CHA! Crab Salad.
Baked Wonton Crackers with Asian CHA! Crab Salad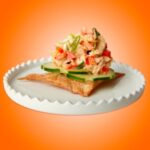 | Prep Time | Cook Time | Total Time |
| --- | --- | --- |
| 10 mins | 15 mins | 25 mins |
Ingredients:
CHA! By Texas Pete 3 Tbsp
Pickled ginger, drained, rough chopped 2 Tbsp
Red bell pepper, small diced 1 pepper
Scallions, sliced thin 1 bunch
Directions:
Preheat the oven to 350 degrees Fahrenheit.

Cut the wonton wraps from corner to corner to form 48 triangles.

Arrange the wonton triangles on a parchment-lined sheet tray and bake them in the oven for approximately 10-15 minutes or until they are just golden brown and fully crisp. Remove them from the oven to cool.

Peel the cucumber and slice it into 48 very thin rings.

Drain excess liquid from the can of lump crab meat and pick thru the meat to make sure all of the shells have been removed from the fabrication process.

Place all the ingredients for the crab salad into a mixing bowl and mix everything together well. Season with salt and keep the crab salad in the refrigerator until you are ready to serve.

To assemble, arrange the crispy baked wonton crackers on a large serving platter. Top each cracker with 1 thinly sliced ring of cucumber and 1 tablespoon of the spicy crab salad and serve.
Recipe Rating: 4 / 5




Crispy baked wonton crackers topped with explosive Asian style crab salad flavored with CHA! by Texas Pete®, wasabi, pickled ginger, mayonnaise, cucumbers, bell pepper, and fresh sliced scallions.
Related posts: