Bengali Style Cottage Cheese and Milk Pudding
January 31, 2013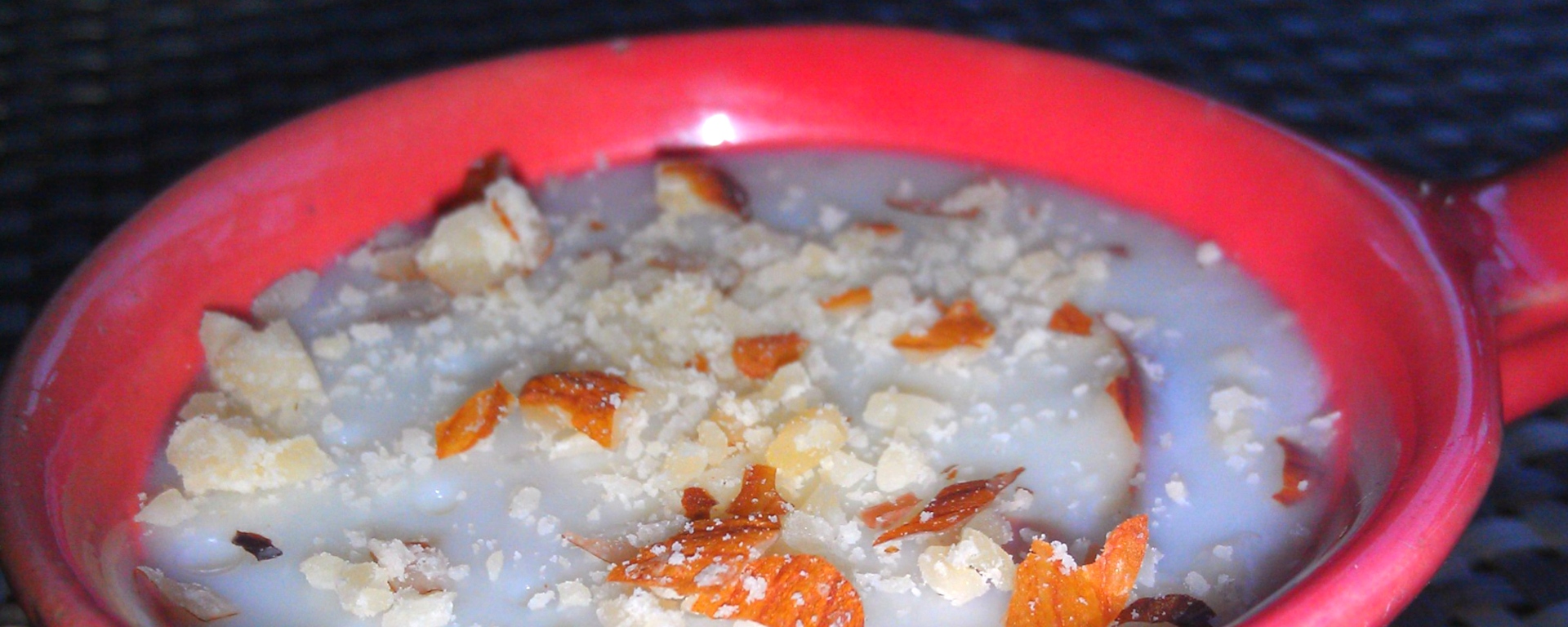 Neel from friskycook shares a great recipe for Bengali Style Cottage Cheese and Milk Pudding, an Indian dessert.
Bengali Style Cottage Cheese and Milk Pudding is my go to recipe for busy days.
Bengali Style Cottage Cheese and Milk Pudding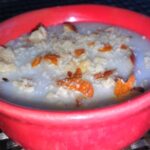 | Prep Time | Cook Time | Total Time |
| --- | --- | --- |
| 10 mins | 30 mins | 40 mins |
Ingredients:
Main
Homemade cottage cheese / ricotta cheese- 1 cup. (the steps of making this are listed below)
A few nuts for the garnish
1/2 tsp powdered green cardamom
Homemade Cottage Cheese
Directions:
Method
Reduce the full fat 1 liter milk in a heave bottomed pan, and lower the flame when it reduces to half. Now add the condensed milk and keep stirring till it reaches the desired thickness.

Once done add in the chana or the cottage cheese gently and one teaspoon at a time. Keep stirring constantly. Just remember that there should be enough liquid as the chana/cottage cheese will soak up a lot of the liquid once refrigerated. The consistency of the Chanar Paayesh should not be runny or dry. So adjust the milk accordingly.

Once done, sprinkle pounded powdered green cardamom and mix.

Cool the Chanar Paayesh and top it with slivered nuts and serve
Homemade Cottage Cheese
Heat one liter milk in a deep bottomed vessel.

Once it starts to boil pour in 2 tbsp of lemon juice. Reduce the flame to low and stir gently.

The milk will curdle and the greenish whey will separate.

Wash under the running cold water and now strain the cheese and tie in a clean cotton cloth to strain the liquid.
Recipe Rating: 4 / 5




Perfect for kids as well as adults who are looking to indulge.
Related posts: