Buffalo Chicken Wings With Chunky Gorgonzola Cheese Dip
December 14, 2015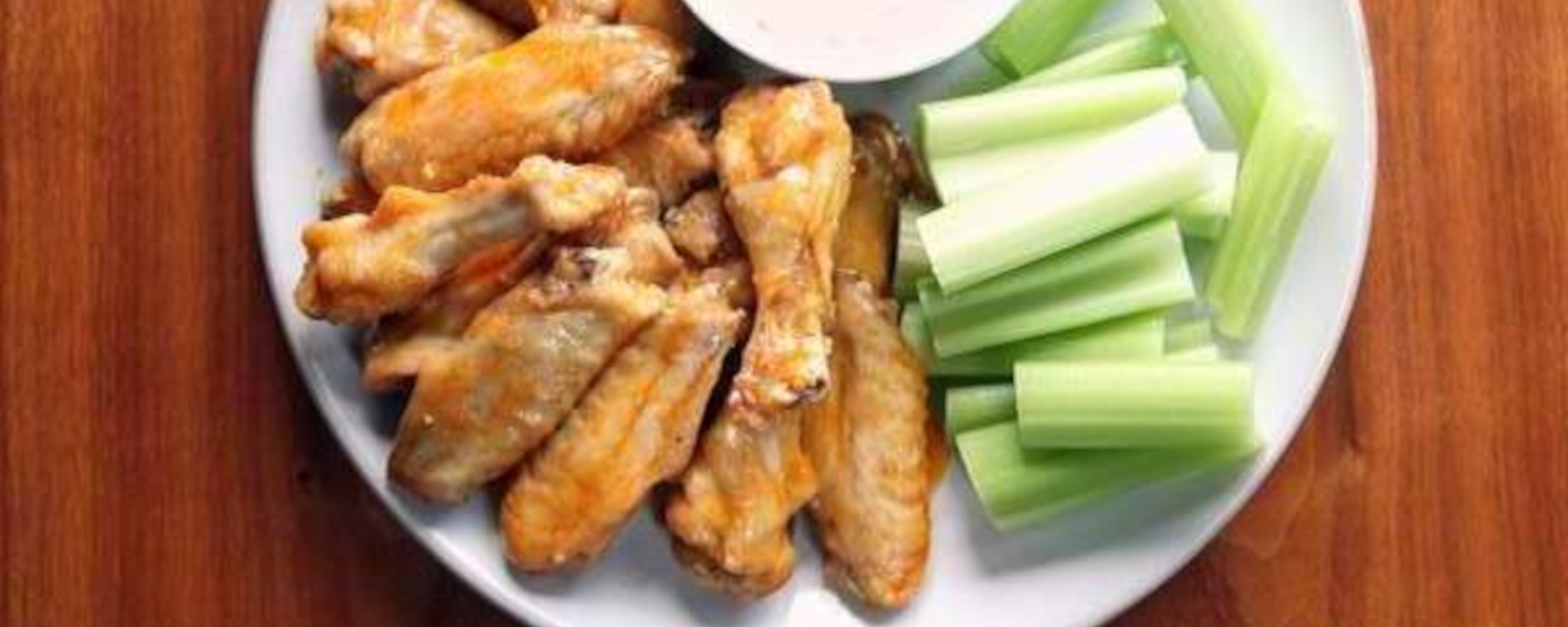 Buffalo Chicken Wings With Chunky Gorgonzola Cheese Dip recipe shared by RecipesnFood.
Buffalo Chicken Wings With Chunky Gorgonzola Cheese Dip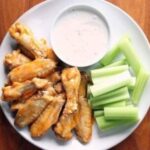 | Prep Time | Cook Time | Total Time |
| --- | --- | --- |
| 30 mins | 30 mins | 1 hour |
Ingredients:
Main
3 lbs (1 kg) chicken wing portions, wing and drumettes
1 stick (113 g) unsalted butter
Chile peppers for extra spice (optional)
Canola or peanut oil, for deep-frying
For the dip :
⅔ cup crumbled Gorgonzola cheese (or blue cheese)
1 tablespoon red wine vinegar
2 tablespoon minced parsley
Directions:
For at least 30 minutes or up to overnight : Toss chicken wings with the salt.

Cover and refrigerate overnight, or let sit at room temperature for 30 minutes. Rinse in cold water and pat very dry.

Combine butter and hot sauce in saucepan over medium low heat. Whisking to combine. Keep warm.

Set up a deep pot for frying, about 2 inches deep. Heat oil to 375 – 380°F (190 – 193°C). Fry wings in batches until cooked through and crisp, 5 – 7 minutes.

Remove with wire strainer to a bowl, toss with hot sauce as needed.
For the Gorgonzola (or Blue) Cheese Dip :
Whisk all dip ingredients together in a bowl and serve with wings.
Recipe Rating: 4 / 5




Related posts: