May 9, 2016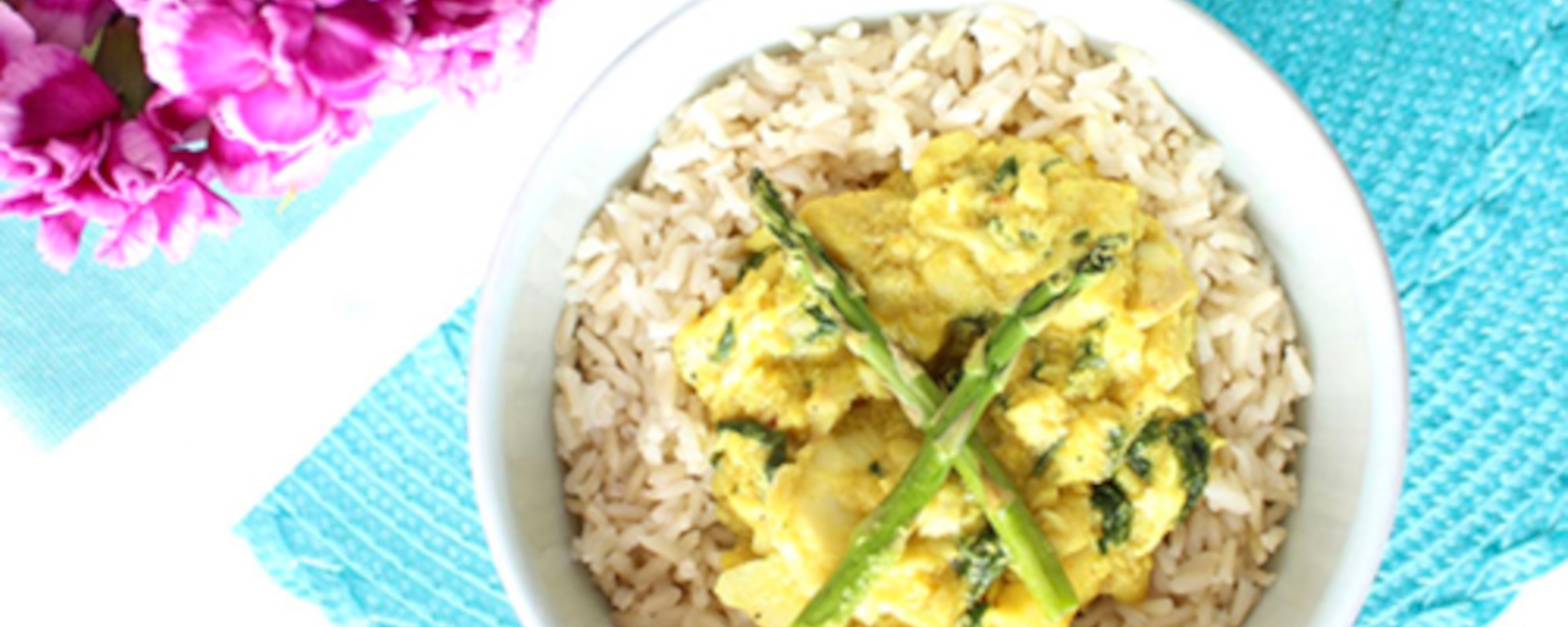 Cambodian Fish Amok recipe shared by Rebecca from RawSpiceBar.
Cambodian Fish Amok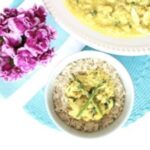 | Prep Time | Cook Time | Total Time |
| --- | --- | --- |
| 20 mins | 20 mins | 40 mins |
Ingredients:
RawSpiceBar's Kroeung Spices
3 cloves garlic, peeled and diced
1 large shallot, peeled and chopped
1 teaspoon light brown sugar
2 tablespoons vegetable oil
1 cup coconut milk, well shaken
1 pound firm & mild white fish (halibut, mahi mahi or cod), skin removed
1 1/2 cups fresh spinach leaves, chopped
Directions:
To make the curry paste, put RawSpiceBar's Kroeung Spices, garlic, shallot, ginger, brown sugar and 1 teaspoon salt in the food processor; mix until it becomes a paste.

Slice the fish into ½-inch thick pieces and set aside.

Heat the vegetable oil in a saucepan over medium-high heat. Add curry paste and stir until fragrant, 1-2 minutes.

Add sambal oelek paste (for desired heat), coconut milk, white sugar and remaining salt, whisking to combine.

Turn heat to medium low and simmer for 2 minutes, whisking occasionally. Gently add the fish into the sauce. Add the spinach leaves and cover the pan.

Let the Amok simmer for 3-4 minutes, until the fish is just cooked through and the spinach is wilted. Uncover and keep heat on low.

In a small bowl, whisk the egg carefully, adding 2 tablespoons of the curry sauce from the pan to temper the egg so it doesn't curdle. Pour the egg mixture into the saucepan and gently fold it into the curry.

Transfer amok to single (soup) bowls over steamed rice and serve immediately. Enjoy!
Recipe Rating: 4 / 5




Related posts: