April 24, 2015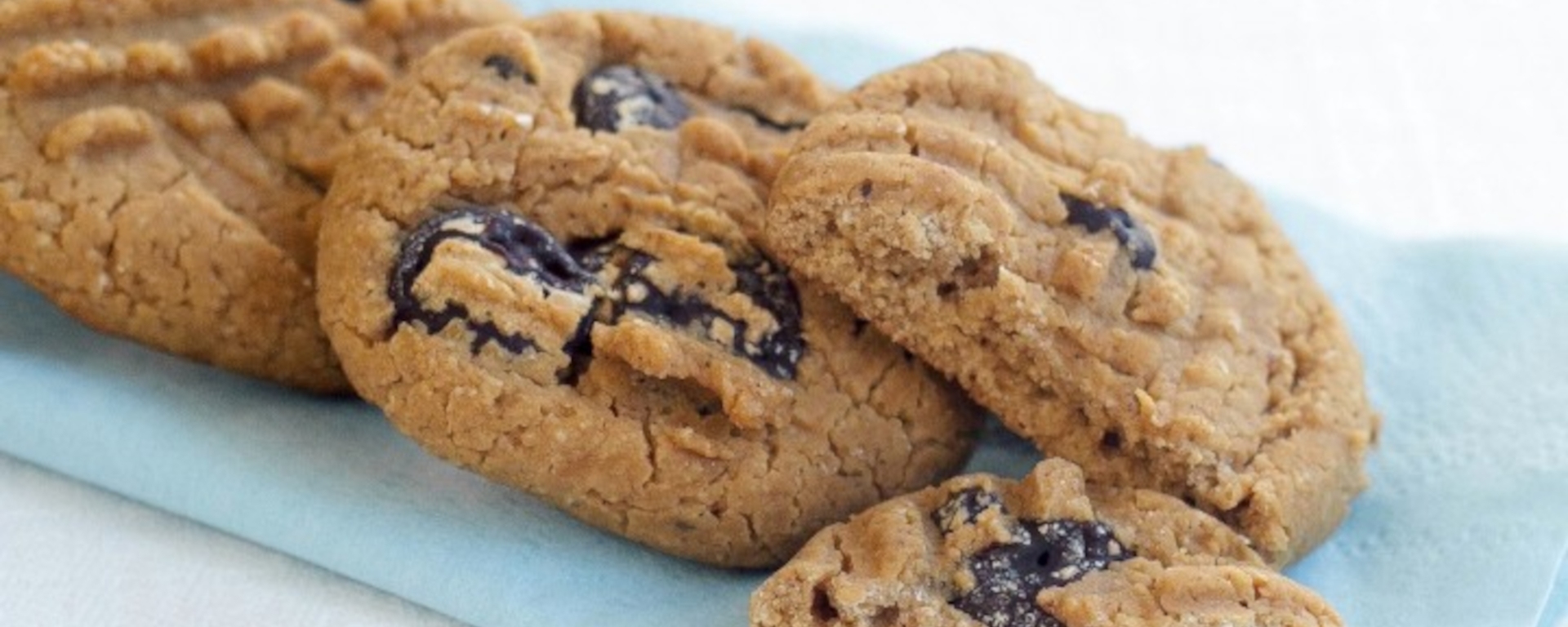 Choc Chip Cookies recipe shared by Sweeter Life Club.
Choc Chip Cookies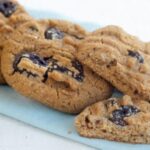 | Prep Time | Cook Time | Total Time |
| --- | --- | --- |
| 15 mins | 10 mins | 25 mins |
Ingredients:
115 grams instant oats (oat flour, gluten-free preferably)
85 grams unflavoured rice protein powder OR micellar casein powder
2.5 grams (0.5 teaspoon) gluten-free baking powder
0.5 teaspoon ground cinnamon
100 grams non-fat thick plain Greek yoghurt
60 grams pasteurised egg whites
1 teaspoon vanilla bean paste
30 millilitres macadamia nut oil (or melted unsalted butter, or virgin coconut oil)
60 grams dark chocolate chips, 70% - 100% cacao
Directions:
Sift together the oats, rice or casein protein powder, Natvia, baking powder, sea salt, and cinnamon (or ground wattle seeds and orange zest, if using).

Add the Greek yoghurt, egg whites, vanilla, and oil (or butter). Mix together until a soft dough forms.

Add the chocolate chips and incorporate evenly.

Divide the batter into 24 even pieces, about 22 grams each and roll each into a ball.

Pre heat the oven to 175C. Line a baking sheet with silicone baking paper or a silpat sheet.

Place the balls of dough on the baking sheet, leaving space between each. Flatten each cookie with a fork.

Bake for 8 to 10 minutes. Do not overbake. They will soften when stored.

Remove from the oven and allow to cool completely. Store in an airtight container. They are best the next day.
Recipe Rating: 4 / 5




These cookies are a soft chewy style cookie. They soften a little when stored. They are much lower in fat due to the use of yoghurt instead of most of the butter or oil. As a result, it is important not to over bake the cookies.
You can substitute a jumbo egg for the pasteurised egg whites if making the cookies. For the cookie dough truffles, the pasteurised egg whites are a safer option, if salmonella is a concern.
Related posts: