Chocolate Pistachio Biscotti
April 7, 2015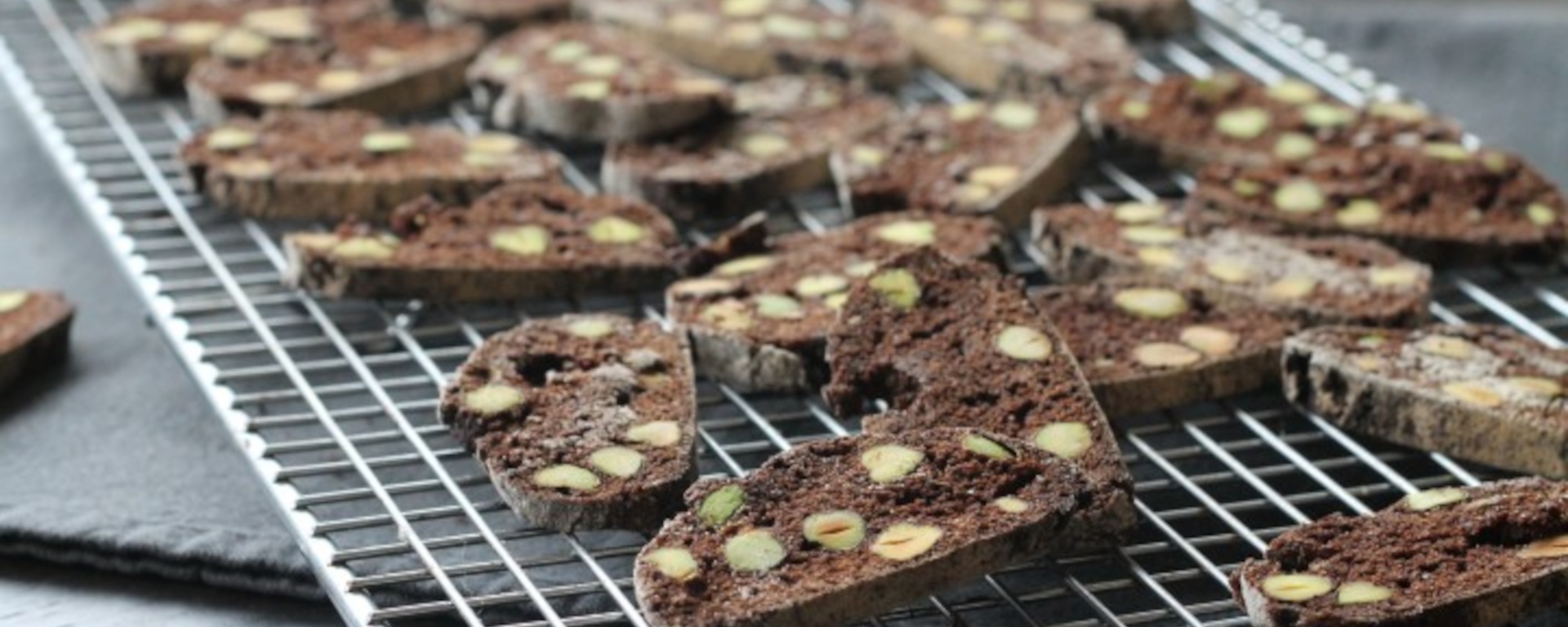 Chocolate Pistachio Biscotti recipe shared by Sweeter Life Club.
Chocolate Pistachio Biscotti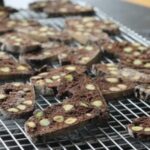 | Prep Time | Cook Time | Total Time |
| --- | --- | --- |
| 30 mins | 45 mins | 1 hour, 15 mins |
Ingredients:
1 cup wholemeal spelt flour
2 tablespoon cocoa powder
3/4 cup peeled pistachios
2 teaspoon instant coffee dissolved in 1 tsp boiling water
Directions:
Preheat oven to 170°C and line a baking tray with baking paper.

Combine flour, cocoa, baking powder, salt, cinnamon and pistachios in a medium sized bowl.

Blend together eggs, zest, Norbu and dissolved coffee and stir through dry ingredients to form a dough.

Lightly flour a board or bench and knead dough until smooth.

Roll dough into two logs and bake for 25 minutes.

Transfer to a board and whilst still warm, cut very thin slices with a serrated knife.

Return to the oven and bake for 10 minutes, turn biscuits over and bake for another 10 minutes.

Remove from oven and stand for 5 minutes, then transfer to a wire rack to cool.
Recipe Rating: 4 / 5




Related posts: