Goji Berry Almond Butter Recipe
April 15, 2016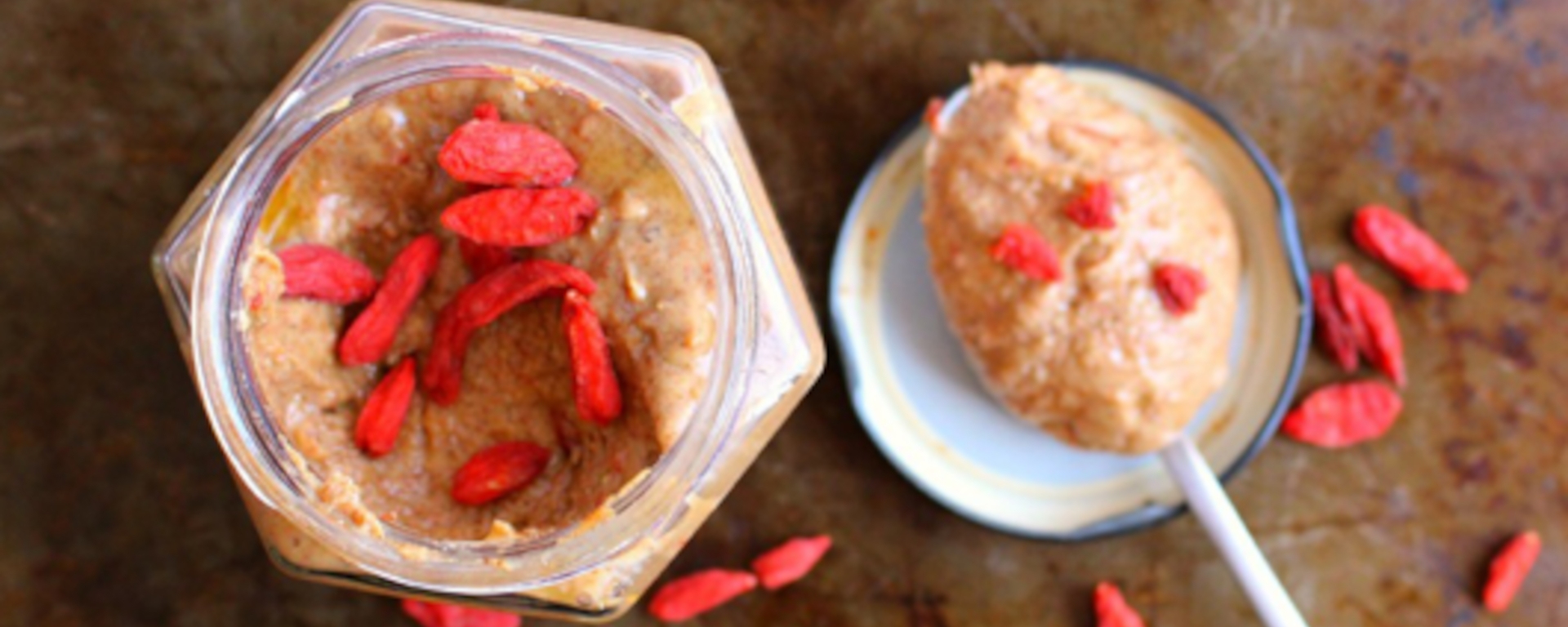 Goji Berry Almond Butter recipe shared by Jenny Travens from Superfoods Living.
Goji Berry Almond Butter Recipe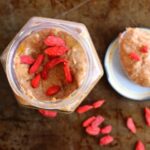 | Prep Time | Cook Time | Total Time |
| --- | --- | --- |
| 15 mins | 10 mins | 25 mins |
Ingredients:
1 cup roasted unsalted almonds
1/2 teaspoon vanilla extract
1/3 cup goji berries, diced
Directions:
Place almonds into a food processor. Turn on and let almonds process for 5 to 10 minutes. Stop processor half way through to scrape down the sides.

Once almonds have been ground into a smooth butter, add in the vanilla extract and sea salt.

Continue to blend the almond butter until it is to the creaminess level you prefer.

Add goji berries. Pulse until well distributed.

Scrape almond butter from food processor into a jar. Enjoy!
Recipe Rating: 4 / 5




Almonds are among the healthiest of tree nuts. Rich in vitamin E, calcium, magnesium and potassium, almonds are also a significant source of protein as well as fiber. Just 23 almonds contain 160 calories and while most of those calories come from fat, 13 grams are healthy unsaturated fats.
Related posts: