Macaroni and Cheese with Prosciutto Casserole
December 15, 2015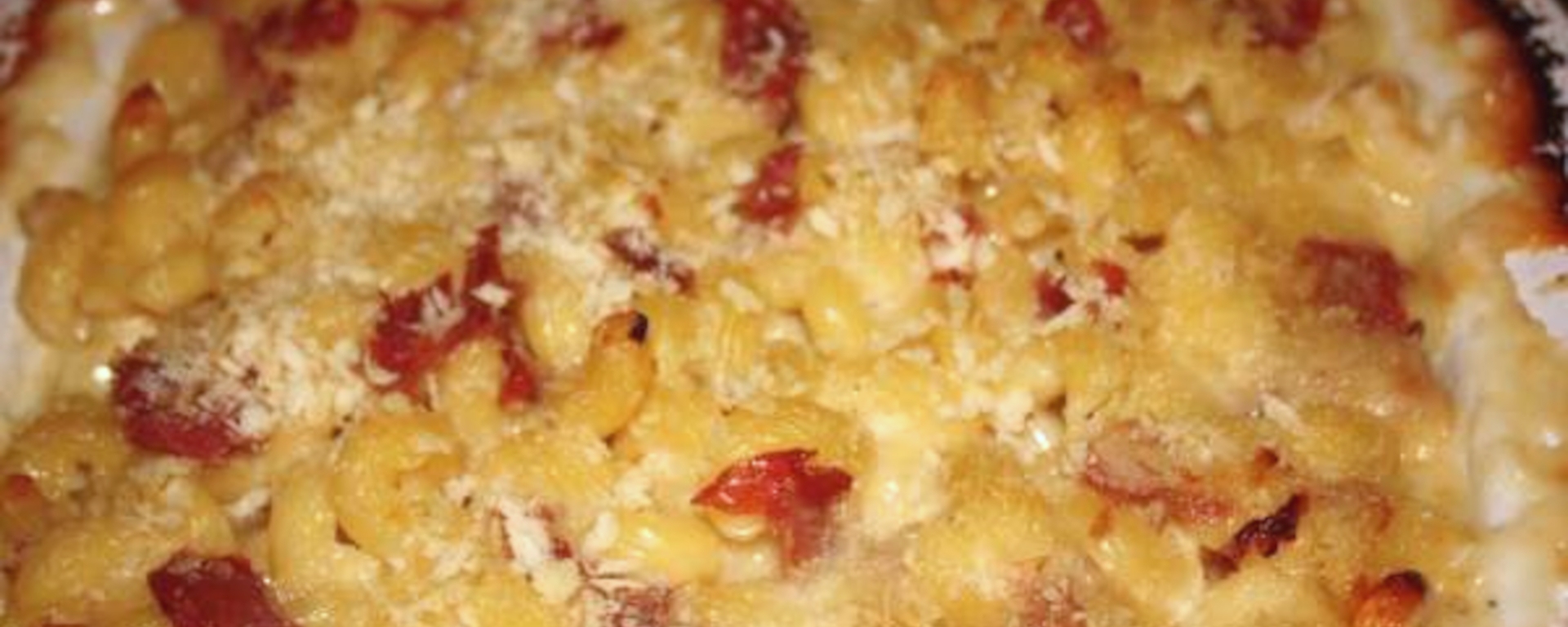 Macaroni and Cheese with Prosciutto Casserole recipe shared by RecipesnFood.
Macaroni and Cheese with Prosciutto Casserole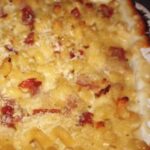 | Prep Time | Cook Time | Total Time |
| --- | --- | --- |
| 25 mins | 20 mins | 45 mins |
Ingredients:
2 cups small elbow macaroni
1½ cups packed grated cheese (about 6 oz)
3 oz thinly sliced prosciutto, coarsely chopped
Directions:
In medium saucepan of boiling salted water, cook macaroni according to package directions until al dente; drain well.

In large bowl, whisk ½ cup cheese, cream, milk, prosciutto, Parmesan and nutmeg to blend.

Add macaroni; toss to coat. Season with salt and pepper. Transfer to buttered 11 by 7 inch baking dish. Sprinkle with remaining 1 cup cheese.

Bake on bottom rack of preheated 400*F oven until cheese melts and macaroni sets, about 20 minutes.
Recipe Rating: 4 / 5




Related posts: