Quinoa and Portobello Memphis Burgers
August 17, 2015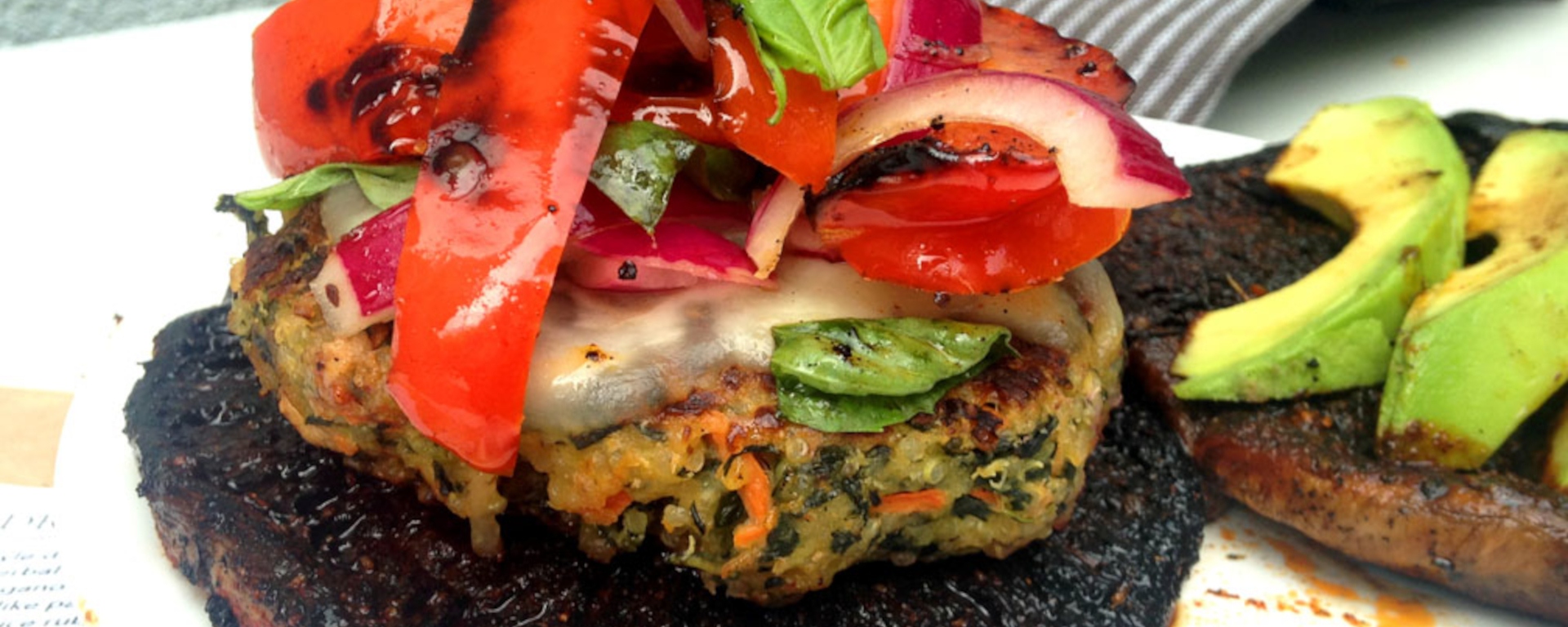 Quinoa and Portobello Memphis Burgers recipe shared by Sarah from RawSpiceBar.
Quinoa and Portobello Memphis Burgers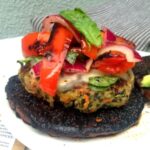 | Prep Time | Cook Time | Total Time |
| --- | --- | --- |
| 1 hour | 1 hour | 2 mins |
Ingredients:
RawSpiceBar's Memphis Dry Rib Rub
1/2 cup uncooked quinoa, about 2 cups cooked
1 cup coarsely grated zucchini
3/4 cup coarsely grated carrots
Directions:
Make the patties
Cook quinoa according to package directions, omitting salt, about 14 min. Transfer to a large bowl.

Heat a large, wide non-stick frying pan over medium. Add oil, then zucchini, carrot, shallot and garlic. Cook until soft, about 5 min. Add to quinoa. Stir in egg, cornstarch, salt and 1/2 of RawSpiceBar's Memphis Dry Rub.

Heat the same non-stick frying pan over medium. Firmly press quinoa mixture into a 1/2-cup measuring cup. Turn and release into pan. Gently press to shape into a patty about 4 in. wide. Repeat, cooking 2 patties at a time. Cook until golden and warmed through, about 4 min per side.
Grill the portobellos
Drizzle olive oil onto both sides of the portobello mushrooms and then coat generously in the dry rub; reserve about 1/3 of the rub. Set mushrooms aside in the fridge for at least 30 minutes or until ready to grill.

Preheat the outdoor grill or grill pan to high. Grill mushrooms for about 5 minutes per side or until well-marked by the grill grates.

Layer quinoa burger on top of grilled portobellos. Top with roasted tomatoes, roasted red peppers or toppings of choice.
Recipe Rating: 4 / 5




Related posts: