Strawberry Daiquiri with Strawberry Bursting Juice Bubbles
April 4, 2016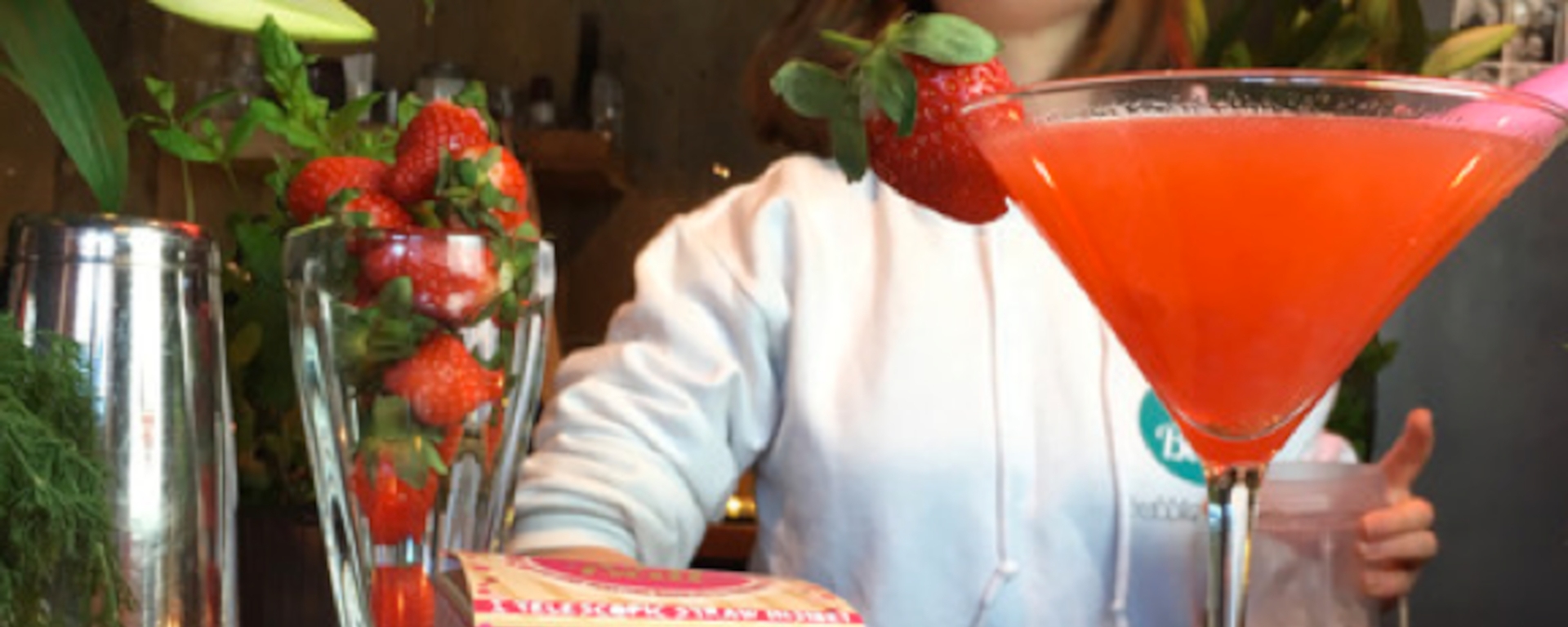 Strawberry Daiquiri with Strawberry Bursting Juice Bubbles recipe shared by PopaBall.
Surprise your friends this spring by adding our strawberry bursting bubbles to your daiquiri. Everyone loves a juicy red strawberry, don't they! I remember going strawberry picking as a child, eating a few (read LOADS) of sneaky berries as I went along and then feeling a little bit sick by the time it came to payment time. 
And how many were left by the time we got home? Not many! Well we're still a few months off the British strawberry season, which starts on May 1st, but why not plan to get your friends together and go picking again this year at your local farm – and then use your strawberries in a slightly more grown up way, to make some delicious strawberry daiquiris!
Strawberry Daiquiri with Strawberry Bursting Juice Bubbles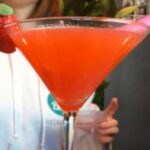 | Prep Time | Cook Time | Total Time |
| --- | --- | --- |
| 5 mins | 0 mins | 5 mins |
Ingredients:
Strawberry PopaBall Bubbles
Directions:
First put your crushed ice into the bottom of a blender

Add 2 parts white rum, 1 part strawberry schnapps, handful of strawberries, 2 parts fresh lime juice and 1 part simple syrup

Shake the mixture up

Strain into a martini glass

Add 2 tbsp strawberry bursting bubbles, garnish your glass with a sliced strawberry and enjoy with a chunky straw!
Recipe Rating: 4 / 5




Until then use some imported berries to perfect your daiquiri skills. The daiquiri really shows off the yumminess of strawberries, with fresh strawberries featuring, as well as strawberry schnapps and a garnish too. Our PopaBall recipe builds further on the flavours by adding our strawberry bursting bubbles to the cocktail.
At only 33 calories per serving the juice balls are a fun, guilt-free addition. The popping boba will make your daiquiris legendary amongst your friends – why not make it your 2016 speciality, with bursting bubbles taking pride of place!
Related posts: