July 21, 2015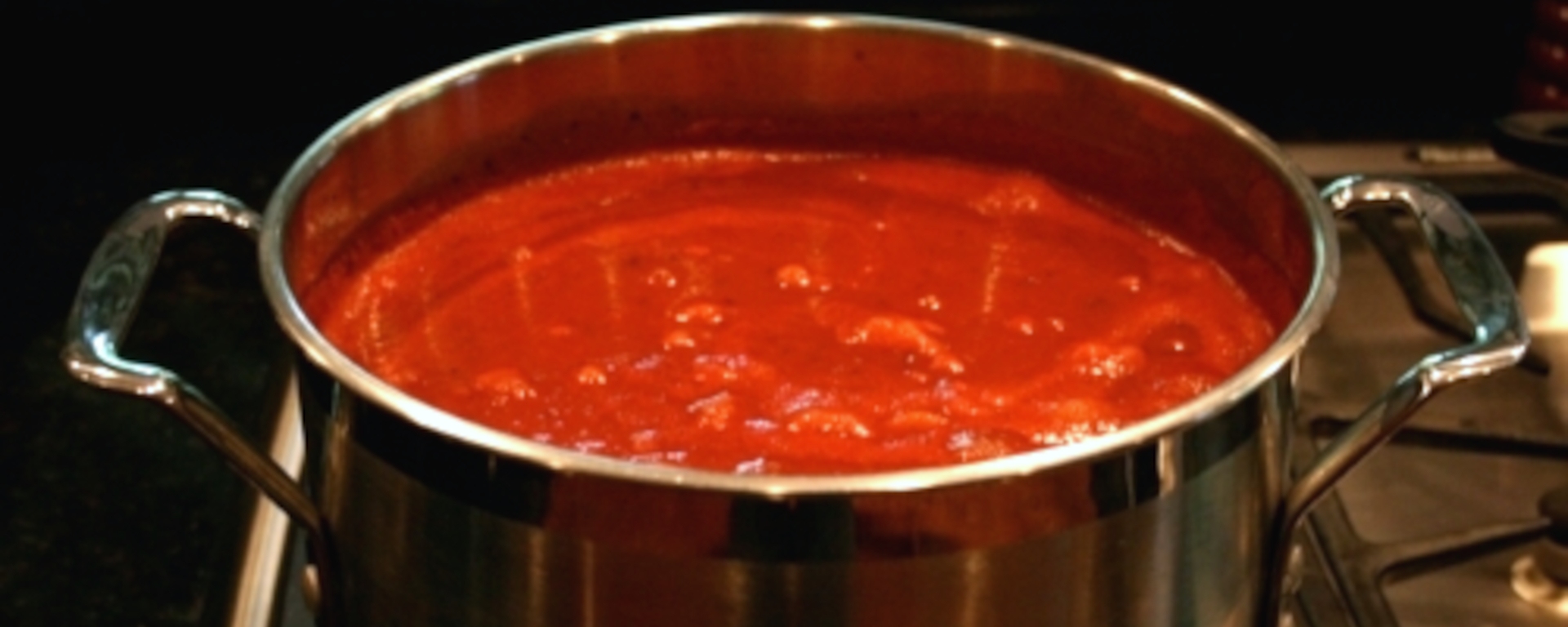 Sunday Gravy recipe shared by Phillip J. Speciale from Great Chicago Italian Recipes.
Rich and delicious Sunday Gravy has always been a traditional favorite in my family and many Italian families for generations. The benefits of cooking the gravy for hours and braising a variety of cuts of meat in tomato sauce creates a flavor that surpasses any type of tomato based sauce you can prepare. This is the type of gravy that adheres to your ribs and satisfies your taste buds.
There is nothing I would rather cook than Sunday gravy. The aroma puts a smile on every ones face. It brings families and friends together in celebration and creates wonderful memories. Any occasion or holiday would not be the same if this red gravy didn't exist.
Sunday Gravy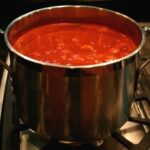 | Prep Time | Cook Time | Total Time |
| --- | --- | --- |
| 45 mins | 10 hours | 10 hours, 45 mins |
Ingredients:
3 Tbs of extra virgin olive oil
1 stalk of celery, chopped
4 cloves of garlic, chopped
1 pound ground beef or pork
2 6oz cans of tomato paste
1 tspof fresh ground black pepper
5 15oz cans of tomato sauce
2 15 oz cans of diced tomatoes
1/4 cup of fresh flat leaf parsley, chopped
2 pounds of hot or mild Italian sausage, fried
3 pounds of neck bones or pork ribs, baked
Directions:
In a large heavy bottomed pot, saute the onions, carrots, celery and garlic in the olive oil and butter until slightly tender.

Add the ground meat and cook until browned.

Stir in the tomato paste, 1/2 tsp of oregano, 1/2 tsp of thyme, 1/2 tsp of marjoram and the sugar.

Cook for 2 minutes.

Deglaze the pot with the wine and cook until the wine is slightly reduced.

Add the tomato sauce, diced tomatoes and water.

Stir in the remaining seasoning, basil and parsley.

Bring the gravy to a boil.

Reduce the heat to a simmer.

Add all your meat at the beginning except the meatballs.

Place the meatballs in the pot around an hour before serving.

Cook the gravy for 8 to 10 hours. stirring on occasion throughout the cooking process.
Notes:Delicious family recipe used for pastas and other great dishes
Recipe Rating: 4 / 5




So I hope you enjoy my traditional Sunday Gravy recipe. Use it to create your own memories that your family will remember for the rest of there lives.
Related posts: