Tasty White Fish Crumble Casserole
October 17, 2015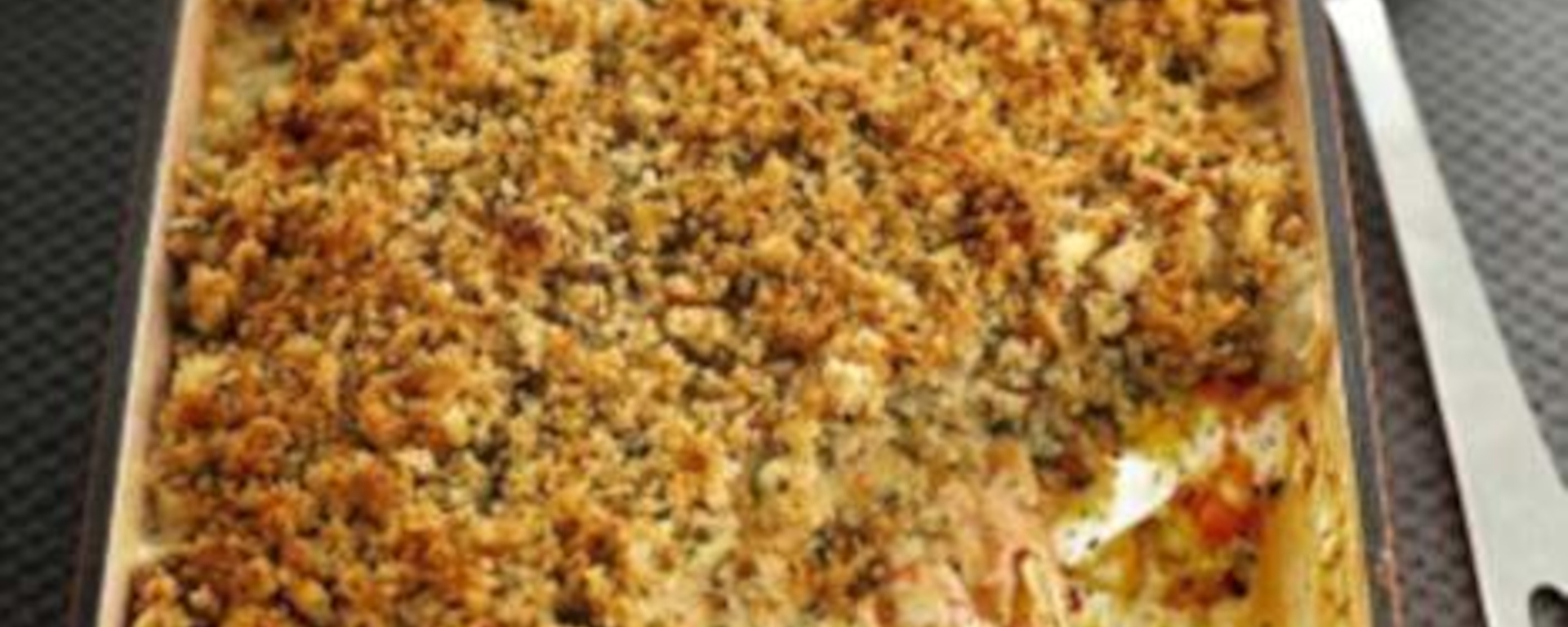 Tasty White Fish Crumble Casserole recipe shared by RecipesnFood.
Tasty White Fish Crumble Casserole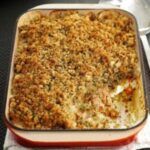 | Prep Time | Cook Time | Total Time |
| --- | --- | --- |
| 20 mins | 35 mins | 55 mins |
Ingredients:
Main
Salt and freshly ground black pepper to taste
1 medium onion, peeled and finely chopped
1 medium carrot, peeled and small diced
2 medium potatoes, peeled and cut into small pieces
1½ cups fish or vegetable stock
1 tsp freshly chopped dill
Crumble topping :
¾ cup grated Parmesan cheese
Directions:
Main
Preheat oven to 400°F. Spray with non-stick spray a 8x8" baking dish. Place the fish in a saucepan with the milk, salt, and pepper.

Bring to a boil, cover and simmer for 8-10 minutes until the fish is cooked. Remove with a slotted spoon, reserving cooking liquids. Flake the fish into the 8x8" baking dish.

Heat the oil and 1-tbsp of butter in a small skillet and gently fry the onions, leeks, carrots, and potatoes for 1-2 minutes.

Cover tightly and cook on low until softened, about 10 minutes. Spoon the vegetables over fish.

Melt the remaining butter in a saucepan and add the flour and cook for 1 minute, stirring. Whisk in the reserved cooking liquid and the stock.

Cook until thickened, and then stir in cream. Remove from heat and then stir in dill. Pour over fish.
Crumble :
Mix the butter with the flour until the mixture resembles breadcrumbs. Stir in cheese and cayenne pepper.

Sprinkle over the dish and bake in 400°F oven for 20 minutes.
Recipe Rating: 4 / 5




Related posts: