Turkey Nuggets with Honey Mustard
January 26, 2016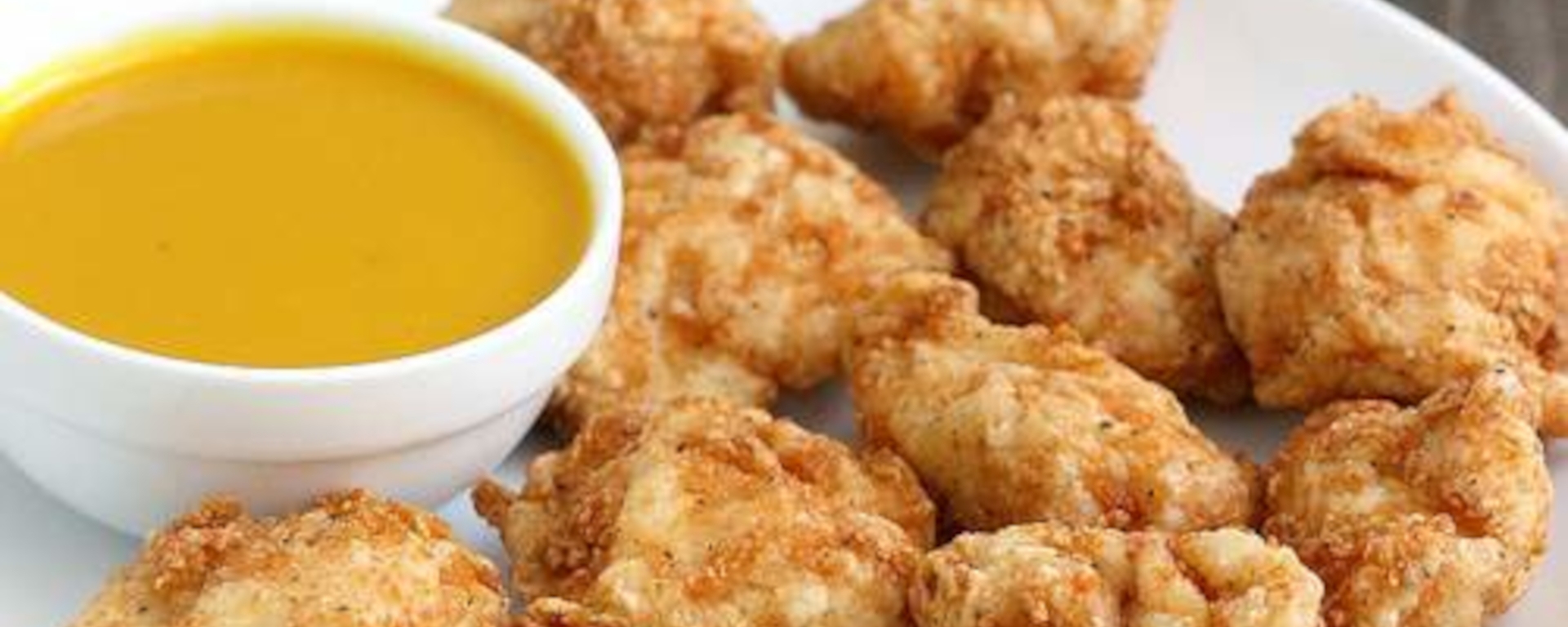 Turkey Nuggets with Honey Mustard recipe shared by RecipesnFood.
Turkey Nuggets with Honey Mustard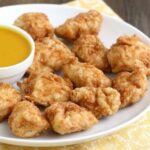 | Prep Time | Cook Time | Total Time |
| --- | --- | --- |
| 25 mins | 20 mins | 45 mins |
Ingredients:
--------
Mix together and set aside.
---------
2 cups shredded cooked dark turkey meat
1 egg white, beaten with 1 tbsp water
Directions:
In a small skillet over medium heat, cook onions in oil until softened, About 2 min.

In bowl mix onions, turkey, bread crumbs, salt, pepper, paprika, 2 eggs, and milk.

Blend with fingers until mixture holds together.

Mold into 2-inch nuggets.

Place on tray and refrigerate 10 minutes.

Dip nuggets into egg/water mixture.

Coat with seasonings.

Heat 2 tbsp oil in skillet to medium.

Brown nuggets on all sides.

Serve with Honey-Mustard on side.
Recipe Rating: 4 / 5




Related posts: