Vegan Mushroom and Potato Bake
August 1, 2016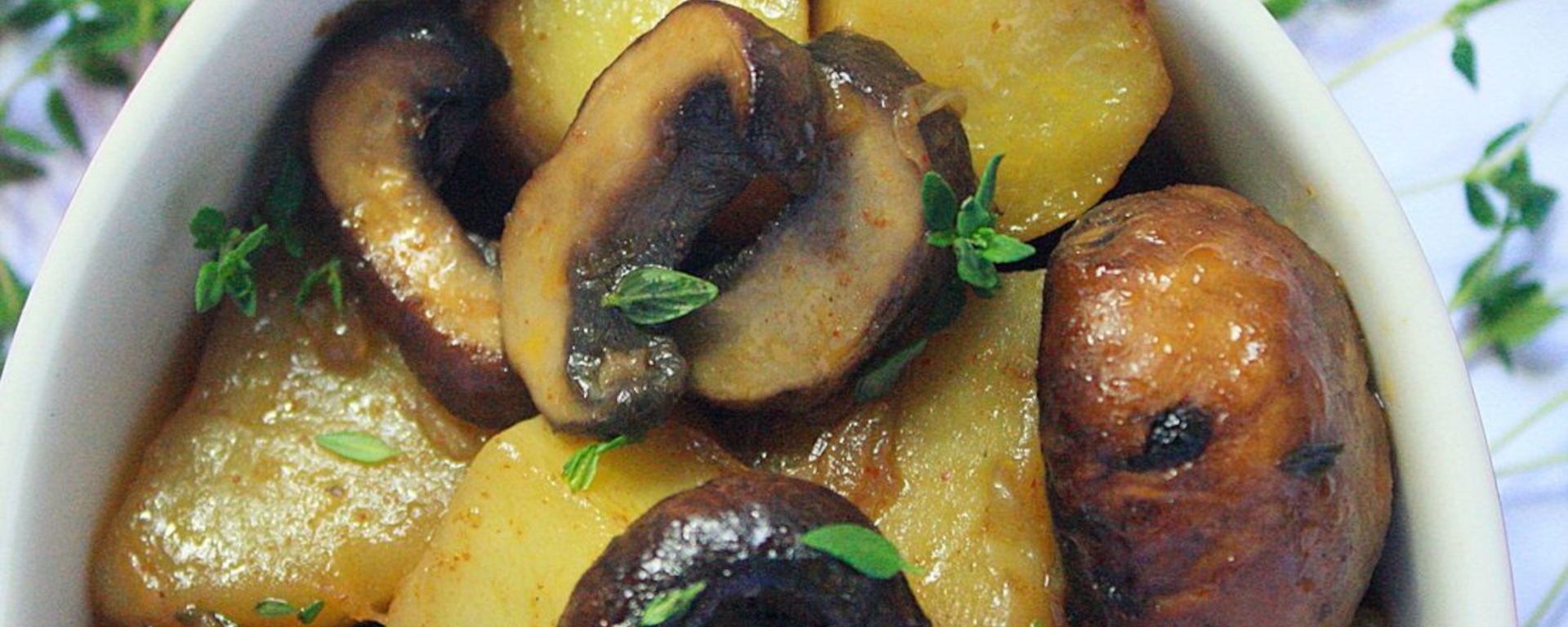 Vegan Mushroom and Potato Bake recipe shared by Matt from Vegan.io.
Vegan Mushroom and Potato Bake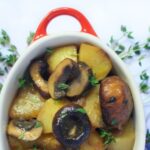 | Prep Time | Cook Time | Total Time |
| --- | --- | --- |
| 20 mins | 35 mins | 55 mins |
Ingredients:
3 tbsps extra virgin coconut oil
0.25 cups vegetable broth
Directions:
Wash and scrub the potatoes. Peel and dice them roughly into 1-inch cubes. Peel and thinly slice the yellow onion. As for the mushrooms, remove the stalks and slice the mushrooms thickly.

Preheat the oven to 180°C/350°F.

Heat up the oil in an ovenproof skillet. Sauté the onions over medium heat until wilted and add paprika, cayenne pepper and curry powder. Add the cubed potatoes and continue cooking for 2 minutes, stirring continuously.

Add the vegetable stock and mushrooms. Reduce the heat and continue cooking for 3 minutes or until the vegetable stock has thickened. Turn off the heat. Sprinkle salt and black pepper into the skillet and stir in the fresh thyme.

Place the skillet into oven and bake for 20-25 minutes or until the potatoes are soft and thoroughly cooked. Serve hot.
Recipe Rating: 4 / 5




Vegan Mushroom and Potato BakeVegan mushroom and potato bake. A quick, simple side dish or even a main course if you like!
Related posts: