March 7, 2012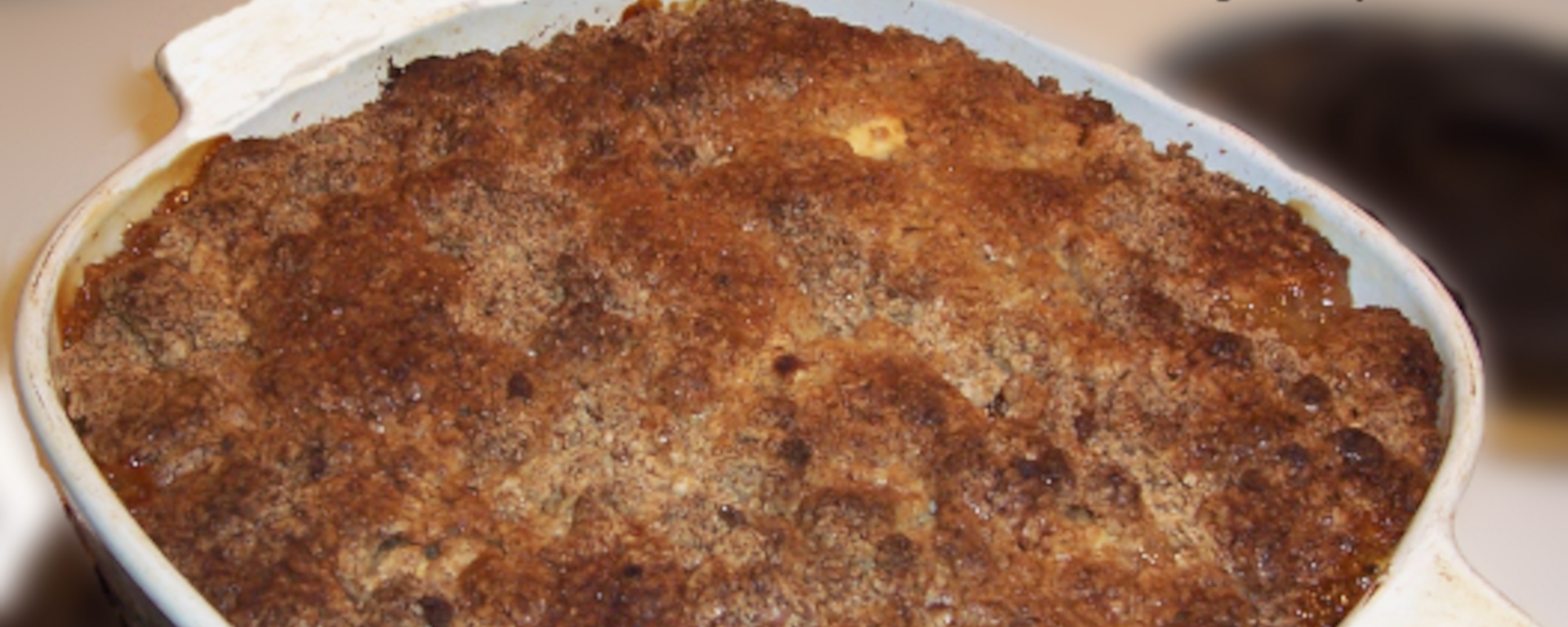 I've been making this great Apple Crunch recipe for years and just had to share it.
It's tweaked from my first cookbook "Arrow Book of Good 'n' Easy Cooking" that I picked up at my fourth grade book fair many years ago.  It has several good recipes that I've tweaked and spiced up over the years.
We start out making our topping and setting aside, saving the apple prep for last to prevent any browning.  The lemon juice will also help with that.
Enjoy.
Apple Crunch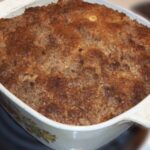 | Prep Time | Cook Time | Total Time |
| --- | --- | --- |
| 20 mins | 50 mins | 1 hour, 10 mins |
Ingredients:
2 Tablespoons Brown Sugar
1 teaspoon Vanilla Extract
4-5 Apples Peeled, cored and sliced. (gala, macoon or macintosh recommended)
1 teaspoon Lime Juice optional
Directions:
Grease bottom and sides of an 8 inch baking pan with butter.

Preheat oven to 350.

In a medium bowl mix the flour, sugar, baking powder, salt, brown sugar and cinnamon. Set aside.

In a separate cup or bowl beat egg and vanilla. Set aside.

Peel, core and cut your apples. You can cut the apples in slices or chunks. Place them in a bowl and toss gently with Lemon Juice and Lime Juice.

Spread the apples evenly in the pan. Set aside.

Add the egg mixture to your dry mixture. Mix with a fork until crumbly.

Spread the mixture evenly over the apples. Lightly sprinkle top with cinnamon.

Melt butter and pour it over the topping as evenly as you can.

Bake for 50 minutes. Top should be nice and golden.

Served hot with ice cream is best.
Recipe Rating: 5 / 5





Such a nice dessert to heat up in the microwave and top with some vanilla ice cream. Pie a la mode comes to mind but there's so much more with the crumbles. The crisp crunch top with the crumbles as it falls apart, makes the whole thing heavenly.
Related posts: