Spicy Italian Sausage with Ground Turkey
November 6, 2017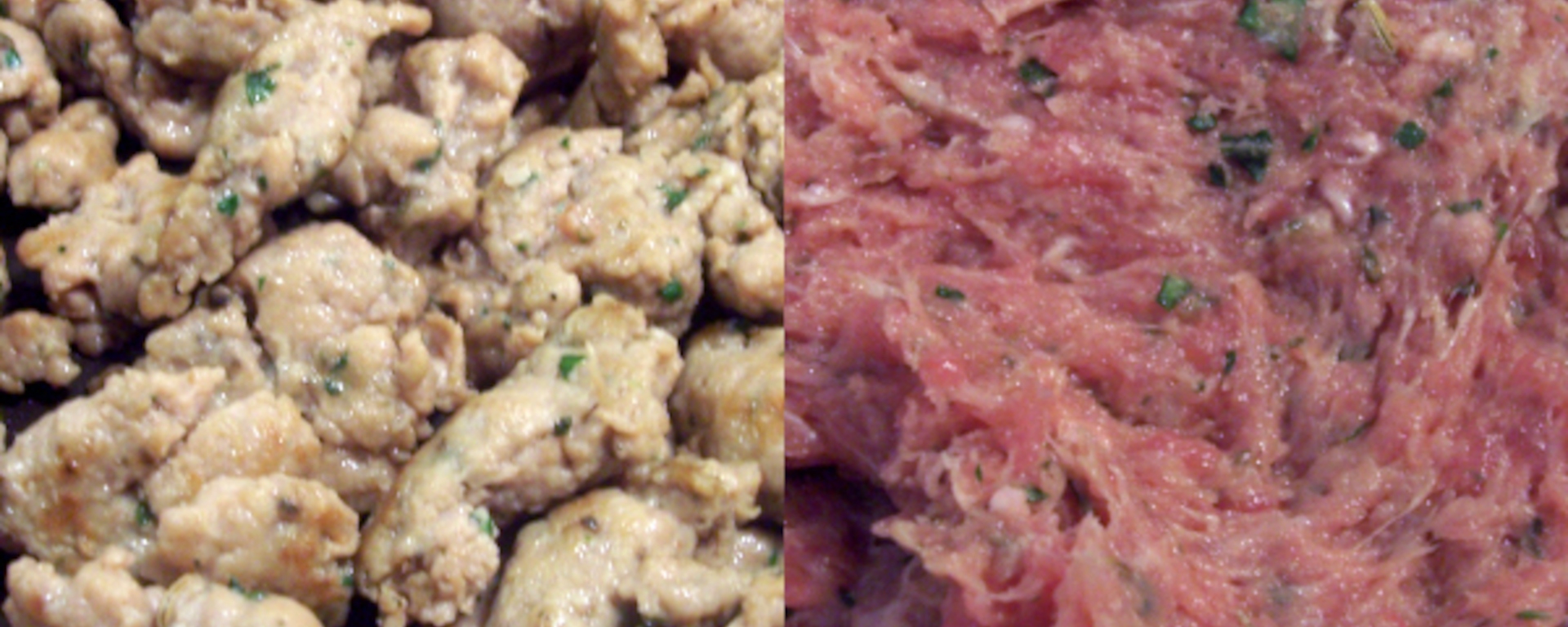 I love making my own sausage and this Spicy Italian Sausage with Ground Turkey is no different.  Usually when I buy pre-made sausage, I remove it from the casing so it only makes sense to make a loose sausage or sausage patties.  I use ground turkey because it's leaner, but you can use ground pork or ground chicken if you prefer.
The seasoning is what makes the sausage.  I prefer to use fresh herbs when available but dried herbs work well also.  The crushed red pepper flakes and cayenne pepper really add a nice spicy kick to this sausage along with all of the other great seasonings.  The fennel really gives it that authentic Italian sausage taste.
*Sweet Italian Sausage version of this recipe available HERE.
Spicy Italian Sausage with Ground Turkey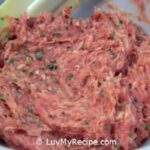 | Prep Time | Cook Time | Total Time |
| --- | --- | --- |
| 20 mins | 10 mins | 30 mins |
Ingredients:
1 tsp Extra Virgin Olive Oil
1 1/2 tsp Parsley minced (fresh or dry)
1/2 tsp Thyme minced (fresh or dry*)
2 - 3 cloves Garlic (grated or minced)
1/2 - 1 tsp Crushed Red Pepper Flakes
1/4 tsp Fennel Seed (toasted)
*if using dried Thyme, it is a bit twiggy so add to the spice grinder to grind down to powder. You'll get all the great flavor and no twigs.
Spices to Grind (Ground Fennel can be used instead of toasting and grinding.)
1/2 tsp Fennel Seed (toasted)
Directions:
Mix the Sausage
Place Ground Turkey in a medium size mixing bowl.

Heat a small skillet on Med-High Heat and add 3/4 tsp Fennel Seed to hot pan. Shake around a few times and toast for 2-3 minutes until you start to smell the fennel. Remove from heat, measure out 1/4 tsp fennel seed and set aside, pour the rest into the spice grinder and let cool.

Add the Extra Virgin Olive Oil, Oregano, Parsley, Thyme, Garlic, Onion Powder, Paprika, Turmeric, Cayenne Pepper, Crushed Red Pepper Flakes, Crushed Red Pepper, Sea Salt and 1/4 tsp Fennel Seed (that you set aside earlier) to the Ground Turkey. Don't mix yet.

The toasted seeds should be cool now, add 1/4 tsp Sea Salt to spice grinder and grind to a fine powder.

Add to Ground Turkey and mix well with a spatula, pressing spices into meat while mixing the spices in.

Mix until all spices look well incorporated, meat will be sticky.

Place sausage into a bowl or bag and place in fridge for 30 minutes to an hour.
Heat skillet on Med-High Heat.

Add 1 - 2 tsp Olive Oil to pan, swirl to coat.

Break up sausage into pan and cook until no longer pink. Stirring sausage around to ensure even cooking.

Server with your favorite pasta and sauce or on a sandwich.
Recipe Rating: 5 / 5





This recipe for spicy sausage is a great way to add some heat to your meals. The cayenne pepper and crushed red pepper flakes give the sausage a nice kick, while the other herbs and spices add a depth of flavor.
The key to making a good spicy sausage is to use fresh herbs if possible. Dried herbs will work, but they won't be as flavorful. You also want to make sure that you don't overcook the sausage, or it will become dry.
Once you have mixed the sausage, you can cook it in a skillet, on the grill, or in the oven. I like to cook my sausage in a skillet because it is quick and easy.
This sausage is delicious on its own, but it is also great in pasta dishes, sandwiches, or pizzas. I hope you enjoy this recipe!
Additional thoughts:
If you don't have time to toast and grind the fennel seeds, you can use ground fennel instead.
If you want to make a larger batch of sausage, you can double or triple the recipe.
The sausage can be stored in the refrigerator for up to 3 days or in the freezer for up to 3 months.
Here are some tips for adjusting the heat level of your sausage:
If you want a milder sausage, you can reduce the amount of cayenne pepper and crushed red pepper flakes.
If you want a hotter sausage, you can increase the amount of cayenne pepper and crushed red pepper flakes.
You can also add other hot peppers, such as habaneros or jalapeños, to the sausage.
Just be sure to taste the sausage before you cook it to make sure that it is the heat level that you want.
Related posts: