October 23, 2023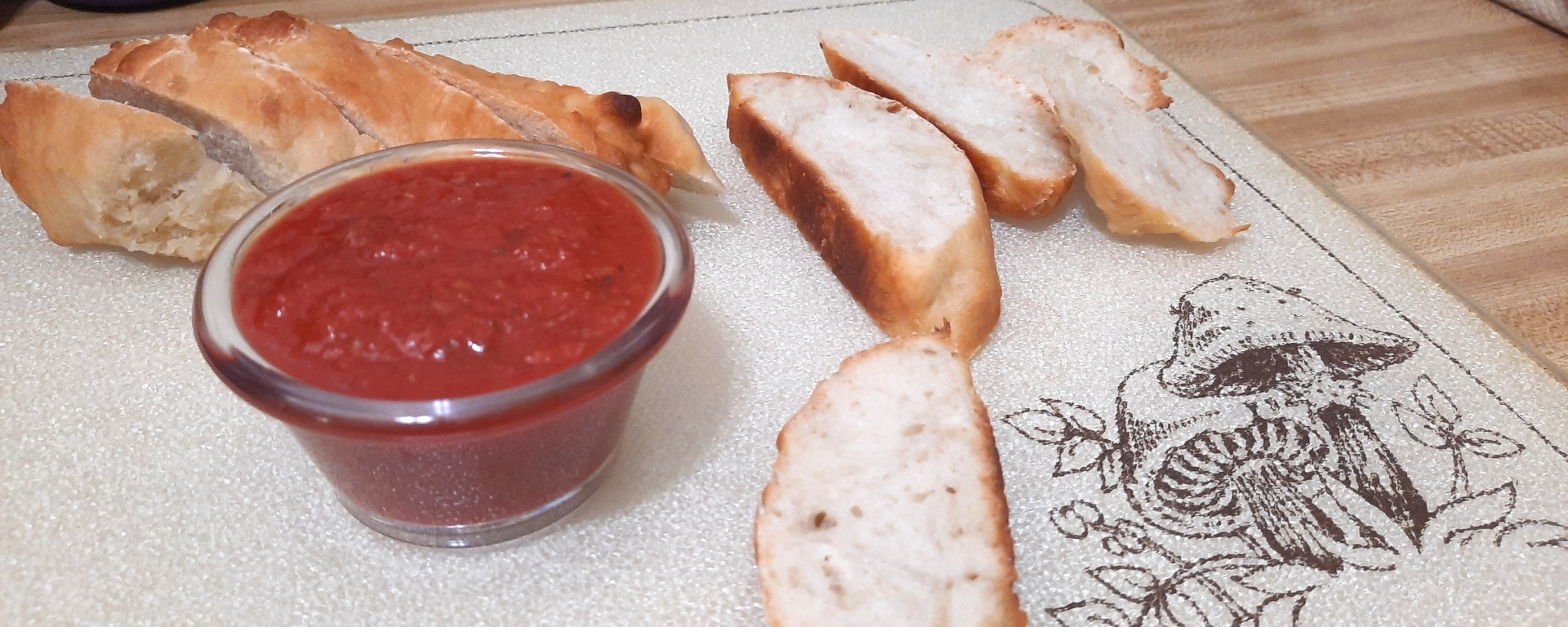 This is a 15 minute quick marinara sauce and the recipe assumes you have a can of crushed tomatoes to work with. I love it because it's quick and can be made on the fly for surprise guests or a quick red sauce for a nice pasta dish. I say "quick" because it's really hard to impart the kind of flavor you get when your sauce has been going all day in a slow cooker or large pot without actually doing so.
This gives a quick marinara sauce solution for everything from pizza, pasta, mozzarella sticks, or calamari. Coincidentally, this is exactly the sauce I used to go with my garlic knots I posted earlier this week. I needed something quick and this fit the bill just right.
There are better marinara sauces out there, I know. I have a sauce that starts with whole tomatoes and not these crushed canned tomatoes. This sauce was meant to be quick and easy, and was. It was ready to go in 30 mins with some decent flavor. 
The good thing is that I let this sauce go for a few hours on low and it tasted absolutely great with some chicken parmesan I made with linguini later that night. It's very versatile for dishes.
Quick Marinara Sauce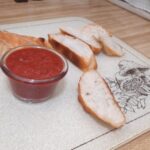 | Prep Time | Cook Time | Total Time |
| --- | --- | --- |
| 5 mins | 15 mins | 20 mins |
Ingredients:
1 can crushed tomatoes (28 oz)
1/4 teaspoon dried oregano
Directions:
Bloom the minced garlic cloves by warming in a sauce pan with the olive oil for a minute or it becomes fragrant.

Add the crushed tomatoes, garlic powder, parsley, oregano, and sugar.

Simmer for at least 10 minutes, stirring every few minutes.

Salt and pepper to taste.
Notes:Optional: Garnish with fresh basil
Recipe Rating: 5 / 5





If I know that I'm going to be leaving the sauce on for longer (a few hours), I will add some chili flakes in there. Something about adding a dash of chili flakes rounds out the sauce without making it spicy. I wouldn't even call it a bite to the sauce. Adding dried chili flakes is more like adding another layer of flavor.
Of course if you are going to use this sauce as a base to build off of, as I do many times myself, then I would suggest adding mushrooms to the sauce to add a deep earthy umami tone. I would only say here, if you are going to add mushrooms, your sauce may now be better suited for spaghetti and meatballs rather than the chicken parmesan I had made after the garlic knots.
Enjoy!
Related posts: