Annabel Karmel's Chocolate Spider Cakes
October 28, 2015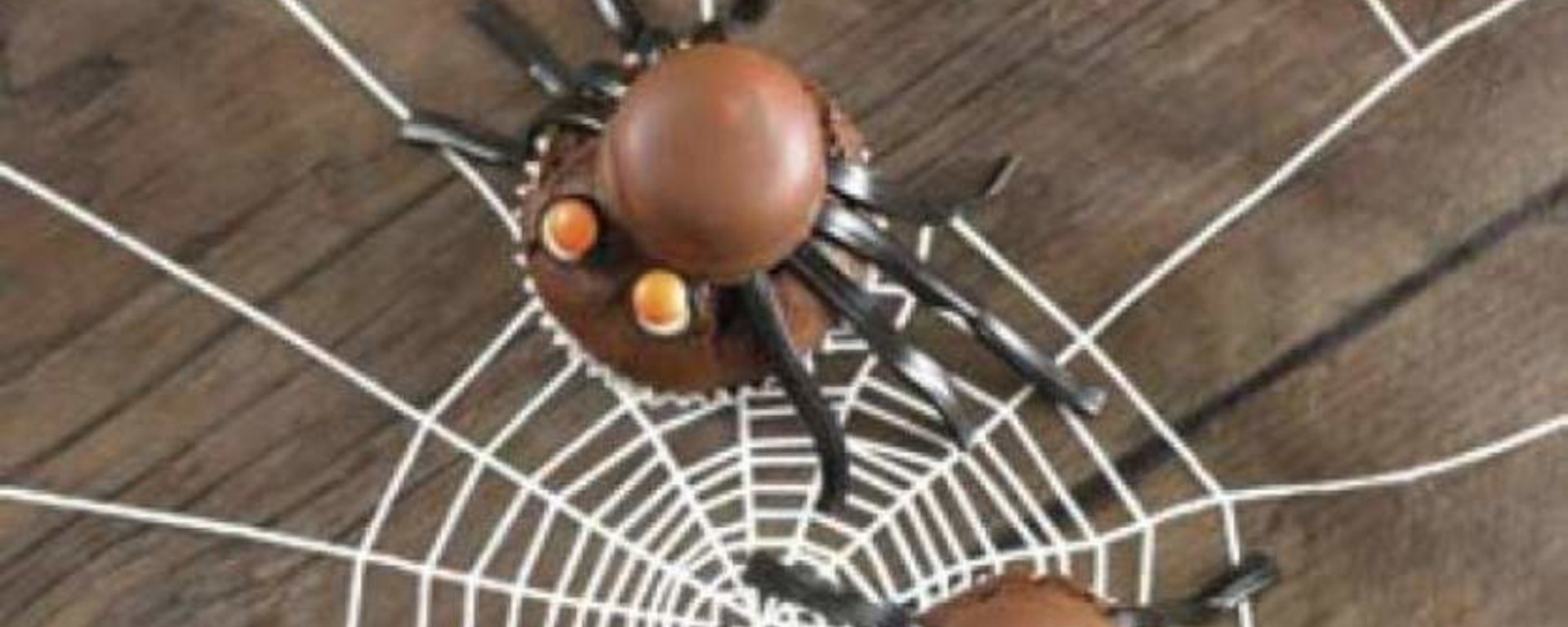 Annabel Karmel's Chocolate Spider Cakes recipe shared by RecipesnFood.
The best spooky Halloween treat for kids is here.
With a rich chocolate sponge covered in chocolate these are best scary treats for Halloween Party.
Annabel Karmel's Chocolate Spider Cakes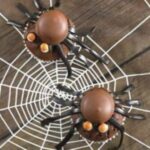 | Prep Time | Cook Time | Total Time |
| --- | --- | --- |
| 20 mins | 20 mins | 40 mins |
Ingredients:
For the Cakes
170g/6oz dark chocolate, chopped
170g/6oz butter, cut into 2cm cubes
200g/7oz soft light brown sugar
3 eggs, at room temperature
150g/5oz self raising flour
85g/3oz milk chocolate, finely chopped or chips (optional)
For the Decoration
16 chocolate marshmallow teacakes
Directions:
Main
Preheat oven to 180°C/350°F/gas mark 4. Line two muffin tins with 18 paper cases.

Put the chocolate, butter and sugar in a heatproof bowl and melt, stirring frequently. You can melt the chocolate in the microwave (about 3 mins, stirring after each minute) or over a pan of warm water (make sure the base of the bowl doesn't touch the water). Set aside to cool slightly.

Whisk together the eggs, vanilla and sour cream. Stir this into the cooled chocolate. Into this, sift the flour, cocoa powder and salt, and fold in, along with the milk chocolate (if using).

Spoon into the paper cases, to about two-thirds full.

Bake in the oven for 18-20 mins, until the muffins have risen and are firm to the touch.

Allow to cool for 5 mins, then transfer to a cooling rack.
For the decoration
Melt the chocolate in a heatproof bowl over a pan of simmering water.

Using a palette knife, cover each cake with some of the melted chocolate.

Arrange a liquorice strip for each of the spider's eight legs and stick a teacake in the center of these.

Use a blob of writing icing to stick the M&Ms on to the Liquorice All-sorts for eyes.
Recipe Rating: 4 / 5




Checks out its secret recipe to make your Kid`s Halloween party extra ordinary special this time!
Related posts: