March 11, 2015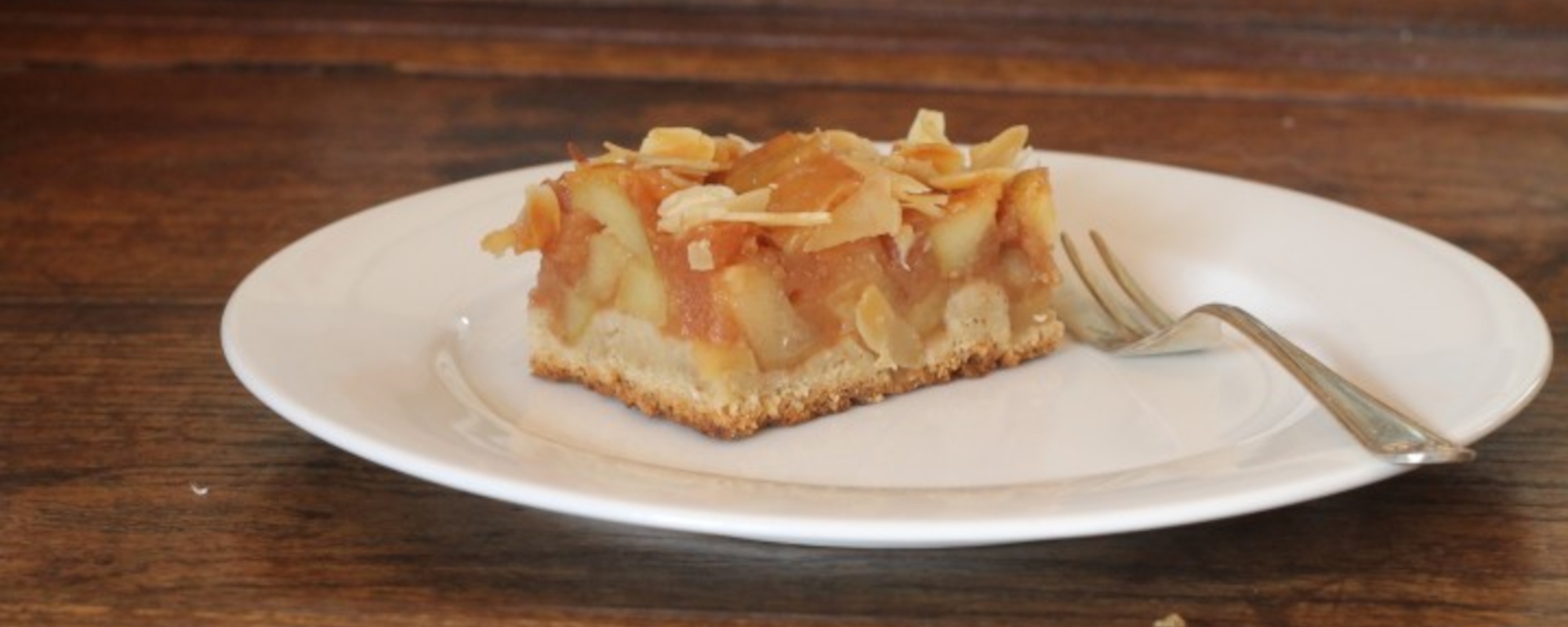 Sweeter Life Club shares a recipe for Apple & Almond Slice.
Apple and Almond Slice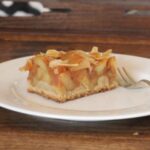 | Prep Time | Cook Time | Total Time |
| --- | --- | --- |
| 30 mins | 25 mins | 55 mins |
Ingredients:
Main
5 Pink Lady apples , core removed, unpeeled and chopped into 1cm pieces
1 1/2 teaspoon ground cinnamon
1 teaspoon vanilla extract
Base
1 teaspoon vanilla extract
1/4 teaspoon almond extract
Directions:
Preheat oven to 210°C.

Line the bottom of a slice tray with baking paper and spray the sides with oil spray.

To make the topping, place 3/4 of the chopped apples, orange juice, Natvia, apple sauce and cornflour in a saucepan and bring to a simmer, stirring until mixture thickens, around 4-5 minutes.

Add remaining apple, cinnamon and vanilla and stir through.

Whisk together egg, oil, vanilla and almond extract.

Place oats, flour, almond meal, Natvia, salt and apple sauce in a food processor and blend until it forms a ball of dough, then, with the motor running, gradually add the egg/oil mixture, scraping mixture from the sides.

Press dough into the slice tray, cover with a piece of baking paper and, using a glass, press and roll to a smooth, even level.

Top with apple mixture and bake for 15 minutes, then reduce heat to 180°C, sprinkle with almonds and bake for a further 25 minutes.

Remove from oven and cool in tin for 2 hours. Place slice on a chopping board and cut into 16 squares.
Recipe Rating: 4 / 5




Related posts: