February 2, 2018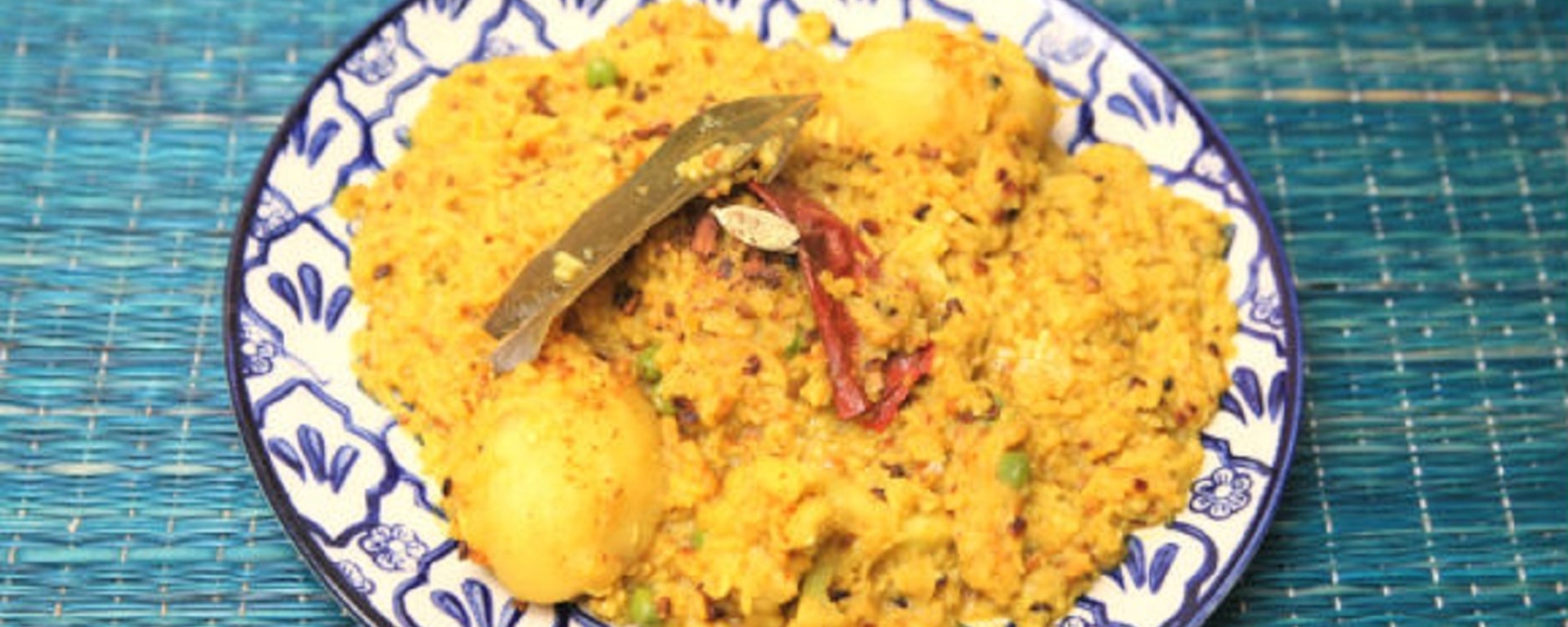 Bengali Bhoger Khichdi recipe shared by Ravi Kumar from India Food Network.
Bengali Bhoger Khichdi is the very famous traditional dish made during Durga Puja. Bengali Khichdi recipe is simple and easy to make during a festival or you can enjoy it on a special occasion or in-house party.
Bengali Khichdi recipe has a very beautiful aroma and the Indian herbs and spices used in it make it very tasty and delicious.
Bengali Bhoger Khichdi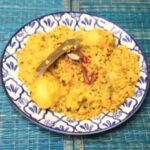 | Prep Time | Cook Time | Total Time |
| --- | --- | --- |
| 15 mins | 30 mins | 45 mins |
Ingredients:
2 cups moong dal (yellow lentils)
1 tsp of jeera (cumin seeds)
1 Tbsp mix of cloves, cinnamon and cardamom
1 tsp finely chopped ginger
1/2 tsp of haldi (turmeric powder)
1 tsp of salt and 1 tsp of sugar
Directions:
Begin by roasting the dal in a pan.

In a heavy bottom pan, add in ghee, ginger, cumin seeds, dry red chilies, bay leaves and mix well.

Add in crushed cardamom, cloves and cinnamon along with some fresh green chilies.

Put in the vegetables and mix again.

Pour in some water and let it cook for a while.

Add in the roasted dalt, rice and green peas.

Put chili powder, sugar, turmeric and mix well.

Pour in some more water and let it cook.

Garnish and serve hot.
Recipe Rating: 4 / 5




Related posts: