Bengali Fish Curry: Shorshe Ilish (Mustard Hilsa)
February 5, 2018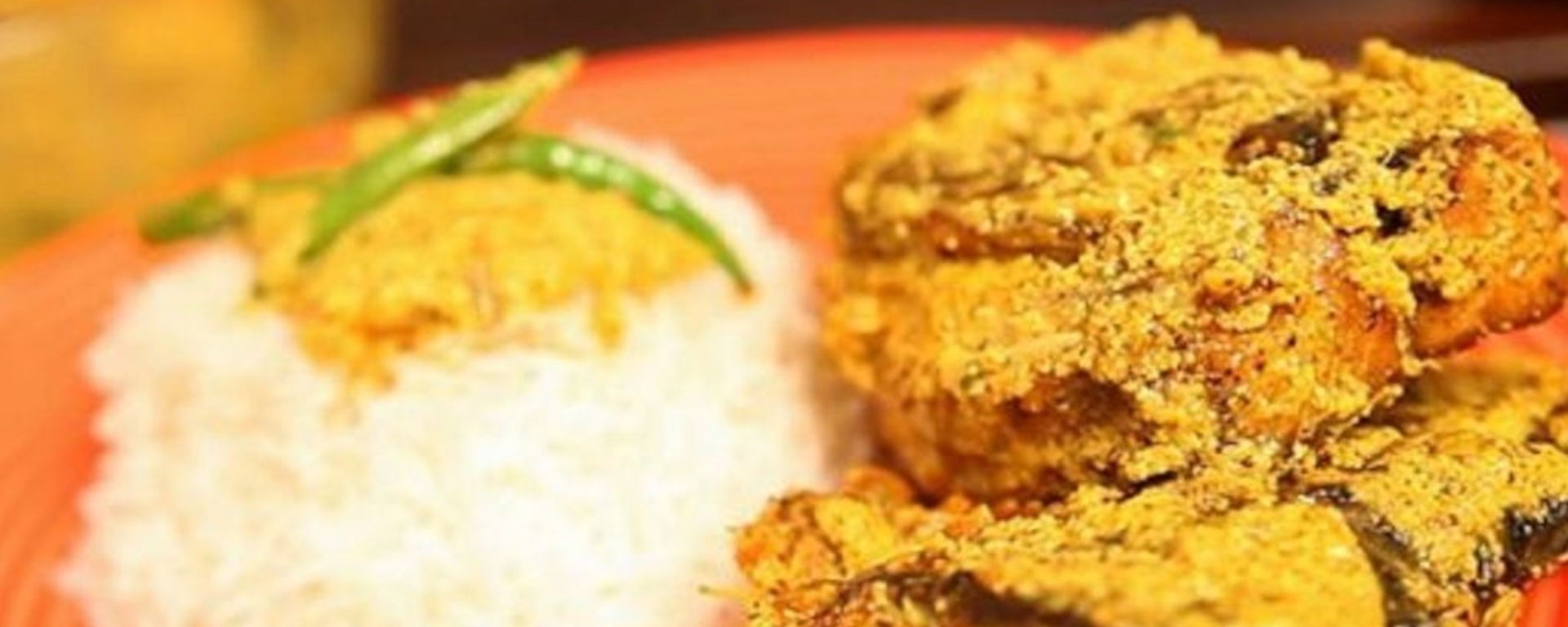 Bengali Fish Curry: Shorshe Ilish (Mustard Hilsa) recipe shared by Ravi Kumar from India Food Network.  Author: Kalyan Karmakar
Bengali Fish Curry or Shorshe Ilish is a delicious food from Bengal. The recipe Bengali Fish Curry Is quite easy and simple you don't need to be a master chef to make it. The herbs and spices used in it are healthy and delicious.
It has many unique names also like Hilsa Curry or Shorshe Ilish.
Bengali Fish Curry: Shorshe Ilish (Mustard Hilsa)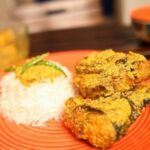 | Prep Time | Cook Time | Total Time |
| --- | --- | --- |
| 10 mins | 15 mins | 25 mins |
Ingredients:
1/2 tsp of red chilli powder
4 tbsp of mustard oil or vegetable oil
Spice mix for the Doi Posto gravy:
1 tbsp of black mustard seeds (rai)
1 tsp of turmeric powder (haldi)
Directions:
Make a marinade with all the spices.

Rub some salt, turmeric and chilli powder on the fish and shallow fry.

Let the fish cool 5 - 7 minutes.

Smear the marinade on the fish.

Let it cook in the microwave for 2 mins, and then flip it. Cook it for another 1 mins.

Serve with steamed rice.
Recipe Rating: 4 / 5




Related posts: