Blueberry Yoghurt Cake with Almonds
March 26, 2015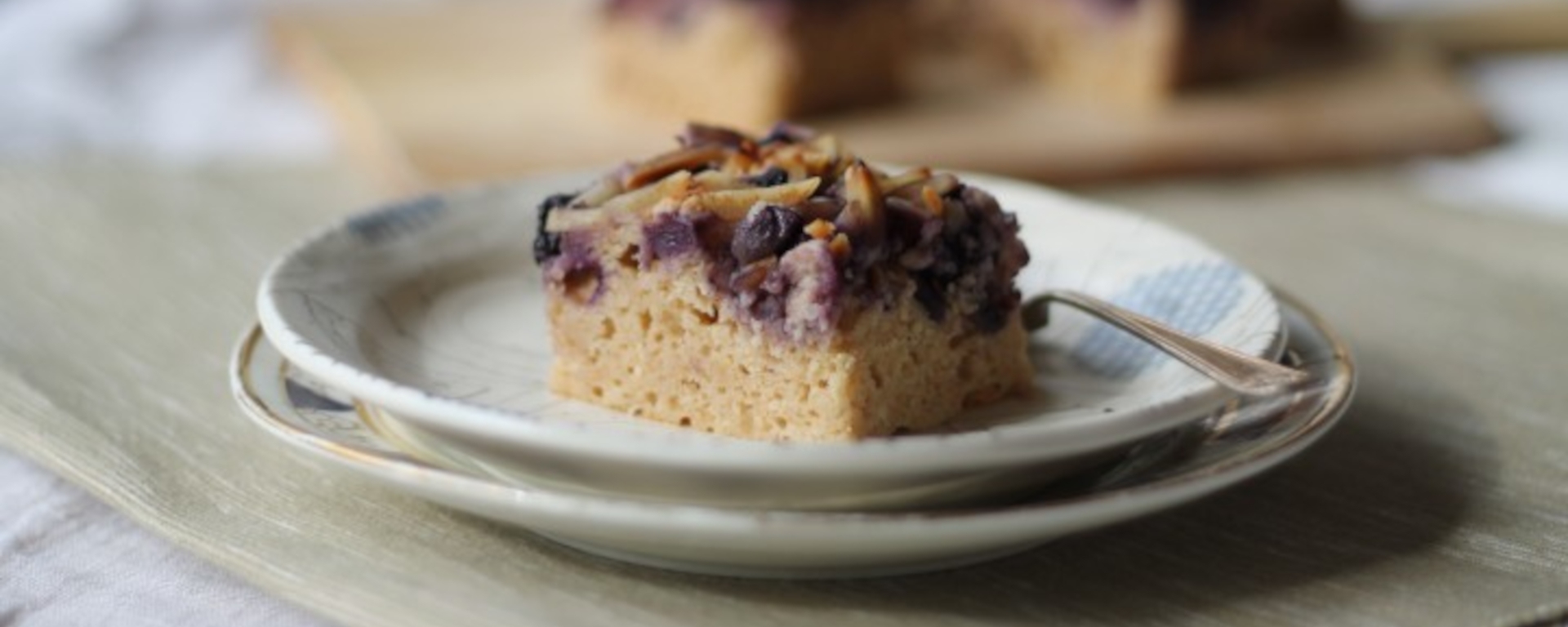 Sweeter Life Club shares a recipe for Blueberry Yoghurt Cake with Almonds.
This surprisingly moist cake has no extra added fat (just the 'healthy' fat in the almonds and egg) and no added sugar, making it a very low calorie snack for a sweet treat!
It can be made with any fruit and nut topping combination, depending what you have on hand.
Blueberry Yoghurt Cake with Almonds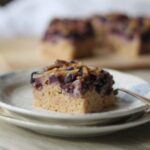 | Prep Time | Cook Time | Total Time |
| --- | --- | --- |
| 20 mins | 40 mins | 1 hour |
Ingredients:
1 cup wholemeal spelt flour
1/2 teaspoon baking powder
1 teaspoon vanilla extract
1 cup blueberries (fresh or unthawed)
Directions:
Preheat oven to 170°C and spray a square cake tin with oil.

Combine almond meal, flour, baking powder, bicarb and salt in a medium bowl.

In a separate bowl, whisk together yoghurt, lemon zest, juice and vanilla.

Beat eggs and Norbu until light and fluffy and stir through the yoghurt mix.

Stir through flour mixture and pour batter into tin.

Sprinkle over blueberries and 3 teasp Norbu.

Bake for 30-40 minutes, or until an inserted toothpick comes out clean.

You may need to cover the top of the cake with foil for the last 5-10 minutes of baking, to prevent the almonds from burning.
Recipe Rating: 4 / 5




Related posts: