Cajun Style Shrimp and Green Bean Sorghum Bowls
December 4, 2017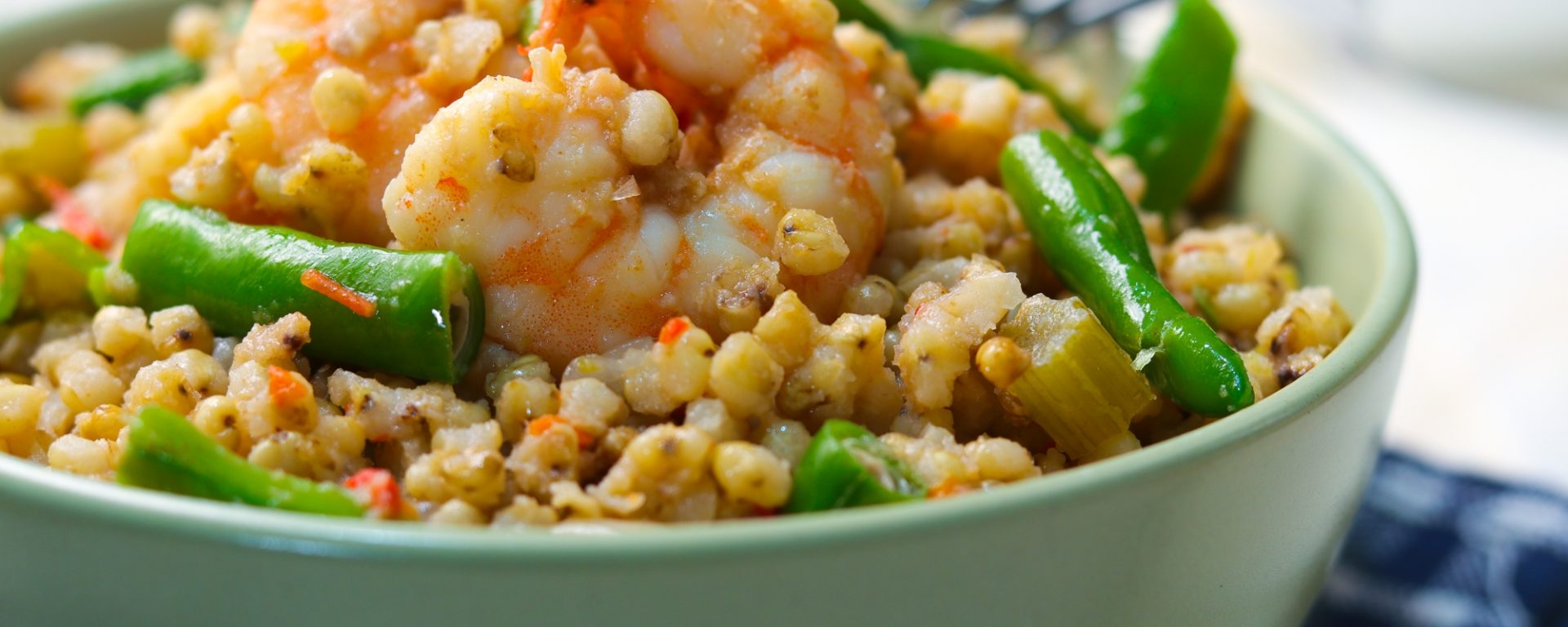 Cajun Style Shrimp and Green Bean Sorghum Bowls recipe shared by Nikki.
Sorghum bowls are a great way to enjoy a nutritious and delicious meal. Sorghum is a cereal grain that has many health benefits.
Cajun Style Shrimp and Green Bean Sorghum Bowls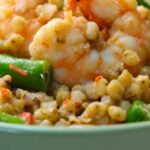 | Prep Time | Cook Time | Total Time |
| --- | --- | --- |
| 15 mins | 4 hours | 4 hours, 15 mins |
Ingredients:
220g/7.75oz sorghum grains
350g/12.25oz shrimps/prawns, peeled
100g/3.5oz green beans, blanched and cut into 2" pieces
50g/1.75oz red bell pepper, diced
50g/1.75oz celery stalks, diced
120g/4.25oz white onion, diced
Directions:
Rinse sorghum grains under running water.

Combine sorghum, bell pepper, onions, celery, and water in a slow cooker. Cook on high heat setting for 3.5 to 4 hours.

Combine olive oil, cajun spice, and shrimps (prawns) in a bowl. Leave to marinate for at least 10 minutes.

Sauté shrimps (prawns) in a pan until pink.

Add green beans and sauté.

Pour all contents of the pan into the sorghum and toss well.

Season with salt if needed.
Recipe Rating: 4 / 5




Use sorghum as the base for any number of recipes, such as sorghum breakfast bowl, sorghum salad with roasted vegetables, or sorghum and black bean chili.
Related posts: