CHA! Spicy Roasted Corn and Black Bean Salad
April 23, 2014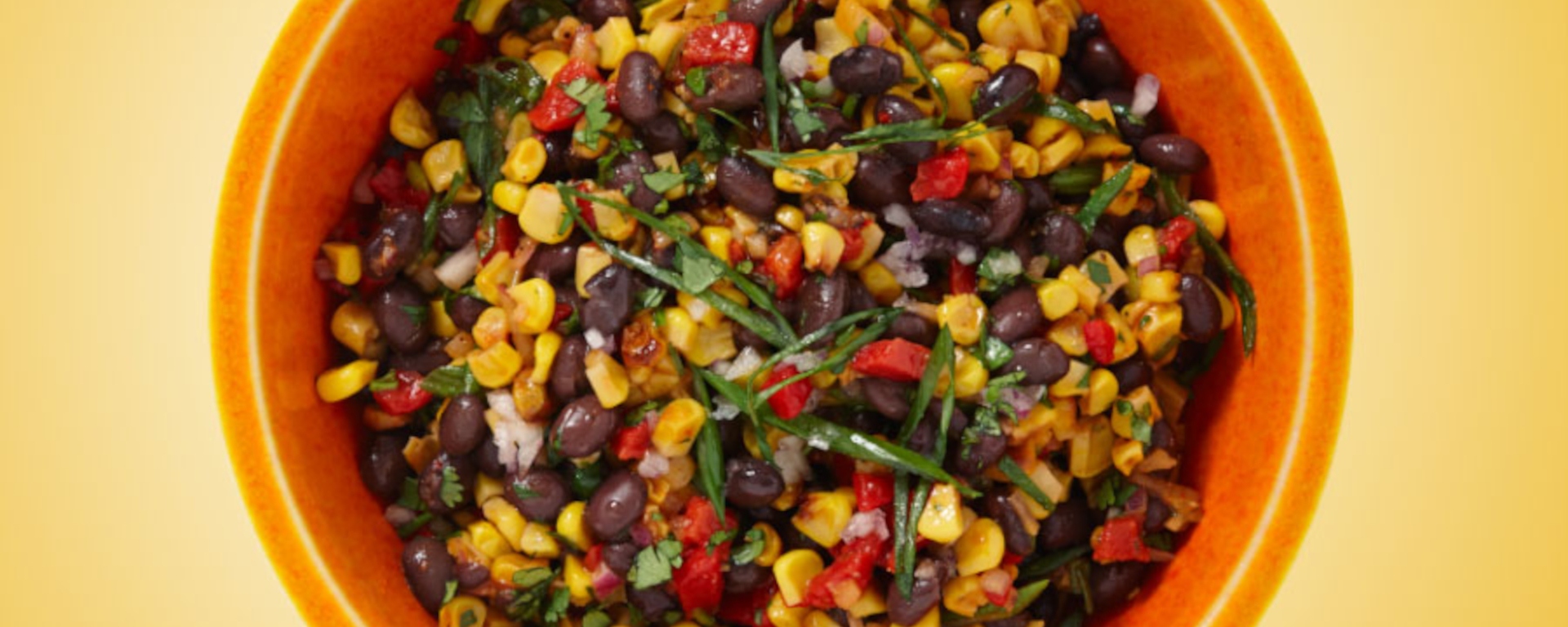 Morgan from CHA! by Texas Pete® shares this great recipe for Spicy Roasted Corn and Black Bean Salad.
Cha! Spicy Roasted Corn and Black Bean Salad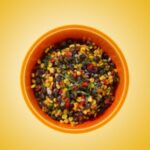 | Prep Time | Cook Time | Total Time |
| --- | --- | --- |
| 20 mins | 5 mins | 25 mins |
Ingredients:
Salad
4 cans Corn, drained well
4 cans Black beans, rinsed and drained well
2 cups Roasted red bell pepper, small diced
1 bunch Cilantro, fresh, rough chopped
1 bunch Scallions, sliced thin on a bias
Dressing
1 Lemon juice, fresh squeezed
1/2 cup Olive or vegetable oil for salad dressing
4 TBS CHA! by Texas Pete®
Directions:
Turn on the oven broiler.

Drain the corn well and place it in a mixing bowl. Toss the corn with the olive oil and season with salt and pepper. Place the corn in an oven-safe dish and place the under the broiler for approximately 5 minutes or until the corn has lightly charred. Place the corn in the refrigerator to chill.

Once the corn is cold, place it in a large mixing bowl. Add the black beans, minced red onion, roasted red bell peppers, cilantro and scallions. Combine well.

Place all ingredients for the salad dressing into a blender and puree until smooth. Pour the dressing over the corn and black bean salad and mix well. Season the salad with salt and pepper and keep refrigerated until ready to use.
Recipe Rating: 4 / 5




This explosive salad is made with a blend of roasted corn, tender black beans, red onion, roasted red bell pepper, fresh herbs, Mexican spices and a zippy red wine vinaigrette flavored with CHA! by Texas Pete®
Related posts: