March 11, 2014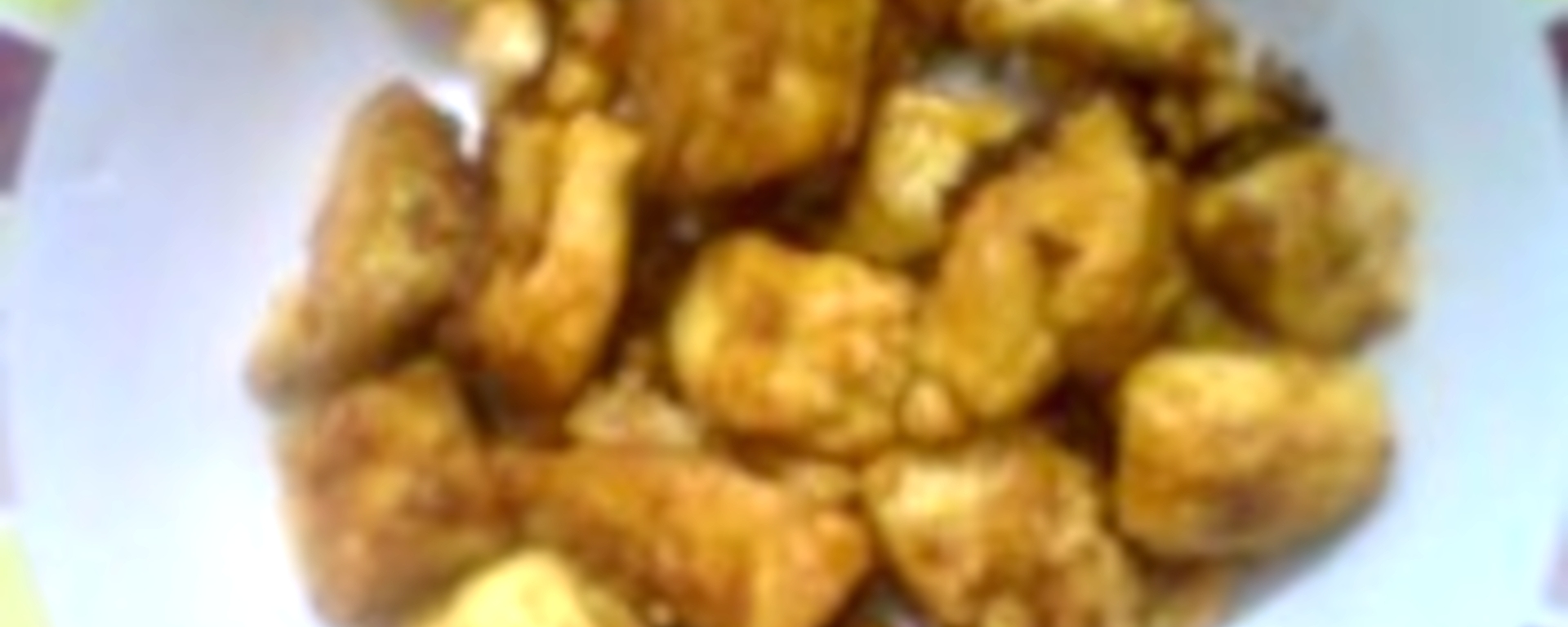 Our friend Madhu shares another great Indian inspired dish.
Most of us hate egg, mainly kids, because of it's smell.  I think to make a different dish with egg, that no one should not hesitate to eat.  So think of making it spicy, that changes its taste.
Spongy Egg Masala Bits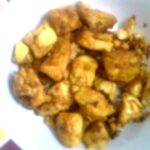 | Prep Time | Cook Time | Total Time |
| --- | --- | --- |
| 5 mins | 15 mins | 20 mins |
Ingredients:
GINGER-GARLIC PASTE - 1tsp
Directions:
Break eggs into a bowl and beat well till fluffy and doubles in quantity.

Mix in maida little by little stirring constantly without forming any lumps.

Add required salt, pinch of baking powder.

Double boil it and cut it into medium size bits.

Make paste of ginger-garlic paste, chili powder, chicken 65 masala, corn flour and water.

Dip in the egg bits and deep fry it.

You can have it as a evening snack too.
Recipe Rating: 4 / 5




This dish came out well.   And it looks like chicken.  If you try it you get confused as it is egg or chicken.   As I can say it is also a good substitute for chicken.
Related posts: