December 23, 2015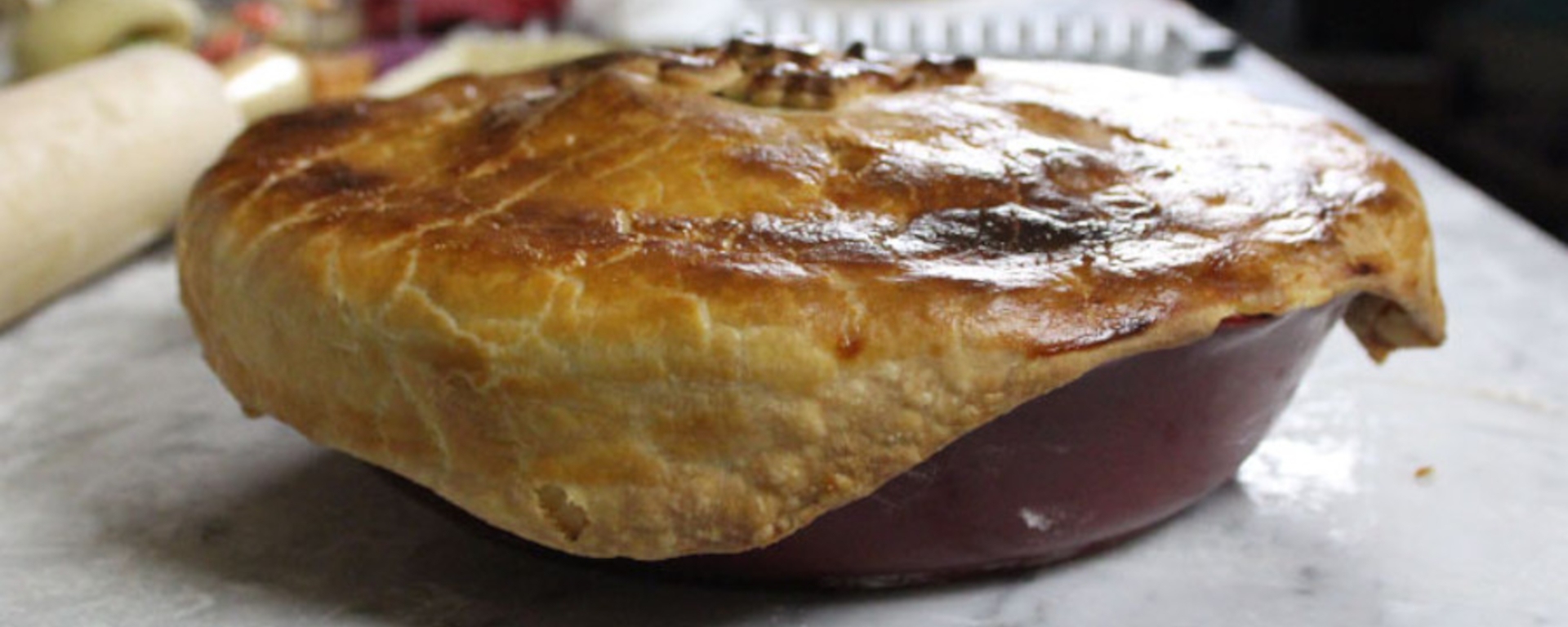 Chicken & Squash Pot Pie recipe shared by Rebecca from RawSpiceBar.
Chicken & Squash Pot Pie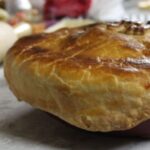 | Prep Time | Cook Time | Total Time |
| --- | --- | --- |
| 20 mins | 20 mins | 40 mins |
Ingredients:
1 lb skinless, boneless chicken breasts
1 pouch RawSpiceBar's Winter Herbs
1 1/2 cups cubed butternut squash
1 1/2 cups carrots, diced
egg wash (1 egg & a splash of milk, whisked)
Directions:
Preheat oven to 350 F. Sprinkle chicken breasts with olive oil and season with salt & pepper. Bake chicken breasts on a baking sheet for 12-15 minutes, or until just cooked through. Remove from oven, allow to cool slightly, and dice chicken into bite-sized cubes. Set aside.

Warm chicken stock on the stove. Meanwhile, in a large pot, melt butter. Add onions and sauté for 10 to 15 minutes. Stir in flour continuously and cook over low heat for 2 minutes. Continue to stir adding chicken stock and simmer for 1 minute. Add RawSpiceBar's Winter Herbs, chicken, carrots, peas, and squash and mix together.

Turn up oven to 375 F. Roll out two 12 inch diameter pastry rounds. Place the first in a very deep dish pie pan and trim the edges over the lip of the dish. Set trimmings aside as you will need them later. Fill piecrust with pot pie mixture. Brush exposed edge with egg wash and then carefully lie the second piecrust on top of the filling, allowing the edges to hang down. Use the excess trimming from before to roll out and create leaves and décor for the pie as you please. Affix your leaves and brush the entire top of the piecrust with egg wash. Poke 4 holes in the crust with a fork. Place pie on a baking sheet and bake for 1 hour. Add aluminum foil to the top if it appears the top is becoming too dark, but you should be okay. Serve hot.
Recipe Rating: 4 / 5




Related posts: