Gingerbread Spiced Bread Pudding With Bourbon Sauce
December 23, 2015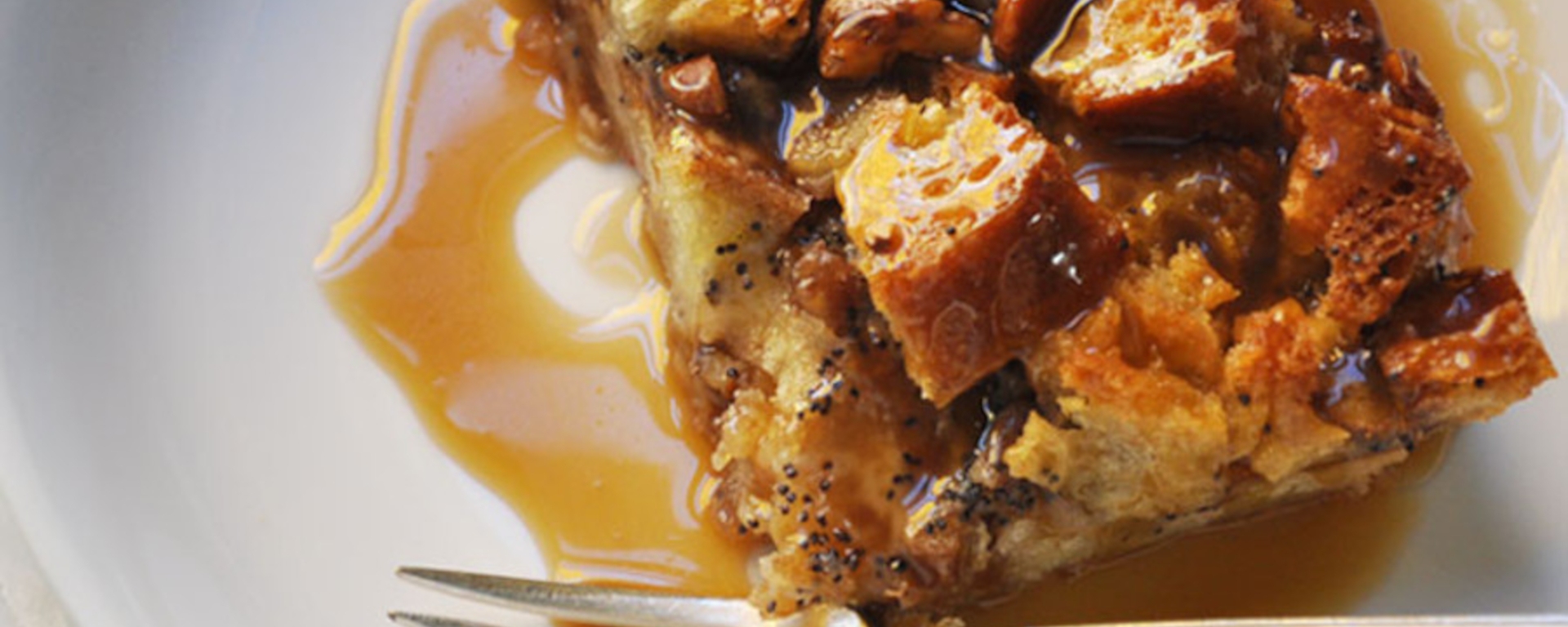 Gingerbread Spiced Bread Pudding With Bourbon Sauce recipe shared by Rebecca from RawSpiceBar.
Gingerbread Spiced Bread Pudding With Bourbon Sauce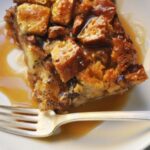 | Prep Time | Cook Time | Total Time |
| --- | --- | --- |
| 20 mins | 20 mins | 40 mins |
Ingredients:
Bread Pudding
1 pouch RawSpiceBar's Gingerbread Spices
6 cups lightly packed, 1/2 inch-cubed French bread (about 10 ounces)
3/4 non-fat evaporated milk
1 tbsp pure vanilla extract
1/3 cup minced crystalized ginger
Bourbon Sauce
1/3 cup non-fat evaporated milk (or substitute whipped cream or half and half if you are feeling decadent)
2 tablespoons non-fat plain yogurt
Directions:
Main
Place rack in the center of your oven and preheat to 350 degrees F. Arrange bread in a single layer on an ungreased baking sheet. Bake for 8 minutes or until lightly toasted. To bake a single bread pudding: Lightly spritz a 9×5-inch loaf pan with cooking spray.
For the bourbon sauce:
Place a deep mixing bowl, beaters, and the 1/3 cup evaporated milk in the freezer to chill for 20 minutes.

In a large mixing bowl, whisk together the 3/4 cup evaporated milk, non-fat milk, eggs, brown sugar, molasses, bourbon, vanilla, RawSpiceBar's Gingerbread Spices and salt. Add bread cubes, ginger, pecans, and raisins. Let mixture stand 20 minutes, stirring the bread occasionally to ensure all cubes soak up the milk.

To bake, fill pan nearly to the top, gently pressing to compact.

Bake at 350 degrees F until deep golden brown on top and a knife inserted in the center comes out clean: 20-25 minutes for muffin cups; 30-35 minutes for ramekins or mini panettones; 43-47 minutes for a single loaf pan.
To prepare sauce:
Beat evaporated milk in the chilled bowl on high for 1 to 2 minutes, until it is the consistency of whipped cream. Gradually add sugar, bourbon, and yogurt and beat for several minutes longer, until thickened. Serve over warm bread pudding.
Recipe Rating: 4 / 5




Related posts: