Coco Caramel Apple Cup Cakes
April 20, 2018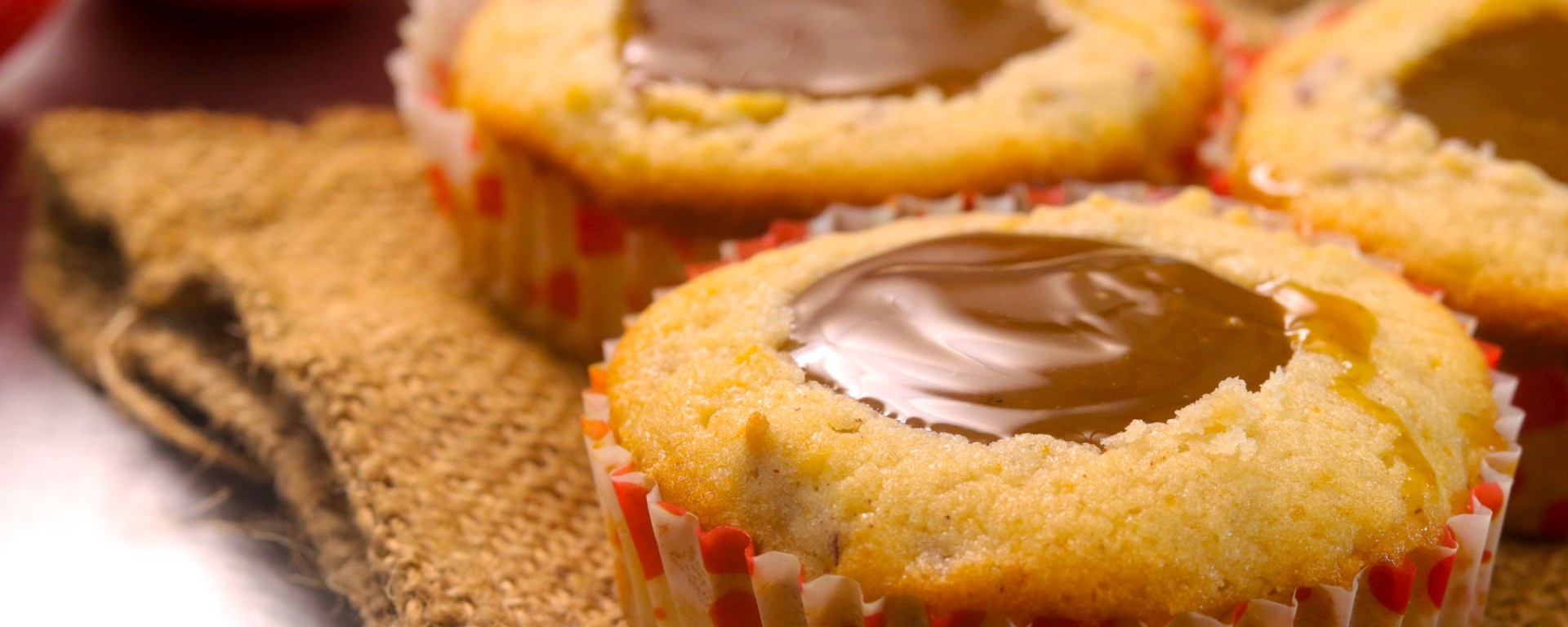 Coco Caramel Apple Cup Cakes recipe shared by Nikki from MyNutriCounter.
We don't need much of an excuse to make a delicious and tasty dessert treat, in fact, turns out we don't need any excuse at all. The earliest mention of cupcakes was in 1796 from the first American cookbook "American Cookery" by Amelia Simmons. The name of the recipe was as "A light cake to bake in small cups", and it contained wine as an ingredient.
Serving one person, cupcakes bake in small cups made of aluminum foil, thin paper or a food-grade silicon polymer. Starting in the 20th century, cupcakes became associated with children's birthdays. In 1919, commercial production of Chocolate Cup Cakes began in Indianapolis by the Taggart Bakery. Baking and selling cupcakes was the traditional business of small bakeries because this product tastes better made fresh.
Coco Caramel Apple Cup Cakes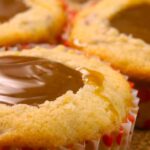 | Prep Time | Cook Time | Total Time |
| --- | --- | --- |
| 10 mins | 20 mins | 30 mins |
Ingredients:
For the Cupcakes
225g/8oz gluten-free baking mix
40ml/1.33fl oz coconut milk
120g/4.25oz grated apples
For the Coconut Caramel
200ml/6.75fl oz coconut cream
Directions:
Whisk together the baking mix, baking powder, salt, cinnamon, and ginger powder in a large bowl.

Make a well in the center.

Add in egg, vanilla extract, coconut oil, coconut milk, and maple syrup. Stir until combined.

Fold in grated apples.

Pour about ¼ cup of batter into each cupcake tin hole.

Bake for 20 minutes at 175C/350F.

Meanwhile, heat coconut cream and coconut sugar in a saucepan until reduced by half. Leave to cool and thicken.

Empty out the middle of each cupcake using a cookie cutter.

Fill with coconut caramel.
Recipe Rating: 4 / 5




Today thousands of cupcake recipes exist with a variety of ingredients. Our recipe contains coconut in a few different forms giving it an enjoyable flavour. Promoted as a source of health, coconut oil lowers cardiovascular risk. Coconut products can actually help to reduce serum lipid profiles. Coconut oil doesn't increase harmful low-density lipoprotein cholesterol like butter does. The pectin which is found in the apples in this recipe promotes digestion and can ease heartburn.
Apples are rich in phytochemicals including quercetin, catechin, phloridzin and chlorogenic acid. All are strong antioxidants and can inhibit cancer cell growth, decrease lipid auto-oxidation and lower bad cholesterol. This yummy cupcake recipe is the perfect blend of delicious flavours and nutritious ingredients which make for an ideal treat for everyone in the family. When stressed and in doubt, just cupcake it out!
Related posts: