April 21, 2018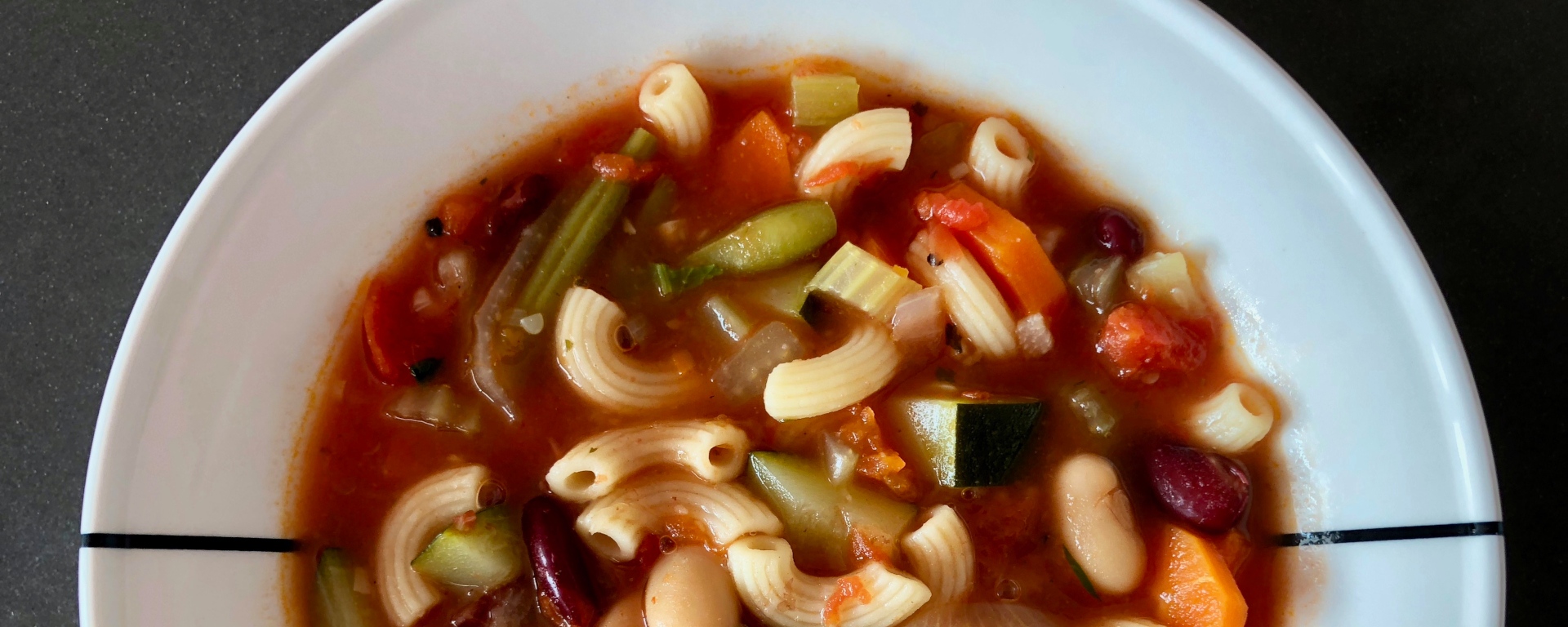 Minestrone Meal Soup recipe shared by Toon De Backer from Surprising Recipes.
I didn't make a meal soup for quite some time already. But then I saw this recipe from thechunkychef, and put it immediately on my to do list. Packed with vegetables and vitamins, a fantastic range of flavors, well seasoned and very nutritious. And easy to make: cut vegetables, simmer, finish, finished.
Minestrone Meal Soup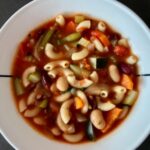 | Prep Time | Cook Time | Total Time |
| --- | --- | --- |
| 20 mins | 2 hours | 2 hours,, 20 mins |
Ingredients:
2 tablespoons of tomato paste
1.2 liters of vegetable stock
100 grams of young spinach
herbs: pepper, salt, chili powder, cayenne pepper
Directions:
Cut the onion and the garlic fine.

Heat olive oil in a large pot and add the onion and garlic.

Add the vegetable stock, the tin of tomatoes and the tomato puree. Let it warm up on medium heat.

Cut the carrots, celery and beans into medium sized pieces and add them to the stock.

Also add the bay leaves.

Open the cans with the beans, and let them drain. Then add them to the stock.

Let everything simmer for 1.5 hours on a low heat.

In the meantime season with pepper, salt, cayenne pepper and chili powder to taste.

Chop the zucchini and the spinach finely.

Add the zucchini and pasta to the soup after 1.5 hours. Simmer for 30 minutes.

Add the spinach 5 minutes before serving.

Pour the soup into deep plates. You can also add a piece of French bread if you want.
Recipe Rating: 4 / 5




Related posts: