Confit Duck Leg with Lentil Stew
October 12, 2015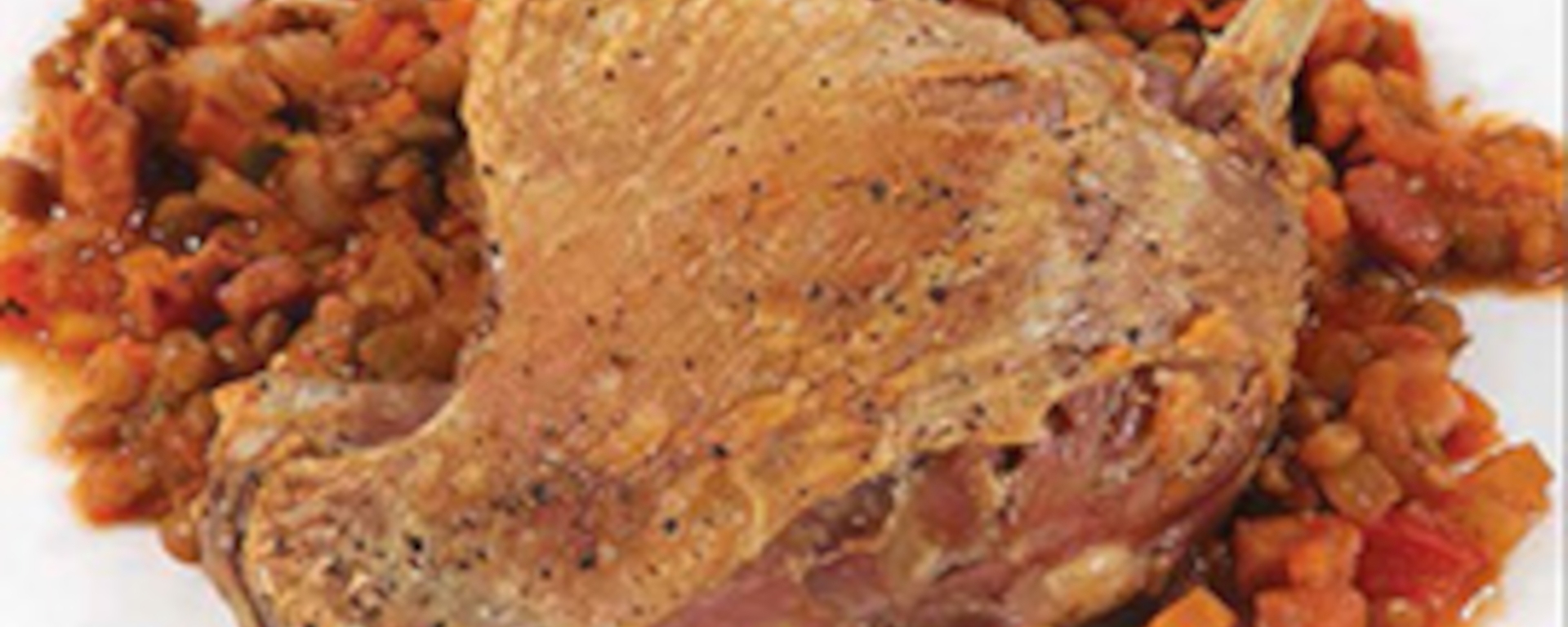 Confit Duck Leg with Lentil Stew recipe shared by Richard Burton from burton sous vide.
"Linda, my wife, was diagnosed with breast cancer, which left her incapacitated for a while," he explained. "I took care of her and our two young children, taking on all the household duties while she concentrated on getting better."
"It was the first time I really experienced how difficult it is to feed a family properly and how much food goes to waste in the average home. That's when I hit on the idea of vacuum-packing food for preservation. I started work on creating my own pump and this naturally led to the world of sous vide."
"I immediately saw it had massive potential for home use. It had proved its worth in professional kitchens and was now ripe for domestic development."
"This is the first product of many," said Richard. "In the years to come, I'm convinced Burton Kitchenware will become the go-to brand for all passionate home cooks."
Confit Duck Leg with Lentil Stew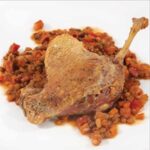 | Prep Time | Cook Time | Total Time |
| --- | --- | --- |
| 15 mins | 12 hours | 12 hours, 15 mins |
Ingredients:
1 tsp crushed black pepper
2 sprigs of thyme, leaves picked and chopped
1 small carrot, peeled and diced
1/2 onion, peeled and chopped
2 garlic cloves, finely sliced
1 large tomato, skinned and roughly chopped
100g cooked lentils, drained
1 tbsp chopped flat leaf parsley
Sea salt and ground black pepper
Directions:
Main
To prepare the cure, mix the salt, pepper and thyme leaves in a small bowl then rub over the duck legs and refrigerate in an airtight container for 12 hours.

Fill and preheat the Burton sous vide to 72 °C. Rinse the duck legs to remove any excess salt and trim any excess fat.

Place the legs and 3 tbsp of duck fat into a suitable cooking pouch, press and seal securely then use the hand pump to vacuum the air out.

Put the pouch in the water bath and insert the holding frame to ensure the duck legs remain submerged. Cook for 12 hours.
For the Lentil Stew
Heat the rapeseed oil in a large non-stick frying pan and gently sauté the carrot, onion and garlic for about 10 minutes until soft but not coloured. Add the pancetta and cook for a further 6 minutes. Stir in the tomatoes and wine then simmer for a further 5 minutes until the sauce thickens. Finally, add the lentils, parsley and chicken stock, heat gently for 2-3 minutes, season with salt and black pepper and keep warm.

Remove the duck legs from the pouch and add a tablespoon of duck fat to a heavy-based frying pan and finish over a moderate heat for about 5 minutes until the skin is crisp and golden.
Notes:Warm up a cold winter evening with this deeply satisfying duck dish.
Recipe Rating: 4 / 5




Read More about Richard Burton at the Burton Sous Vide website.
Related posts: