October 14, 2015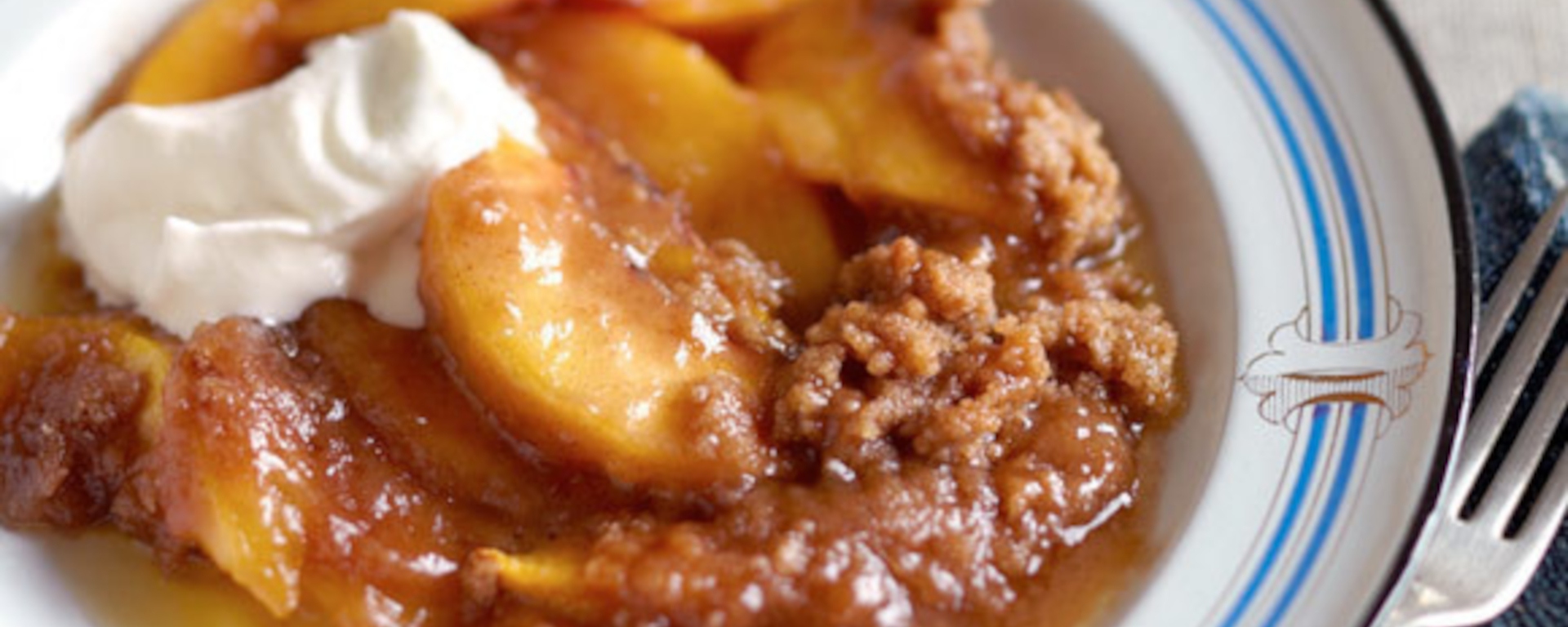 Peach Cobbler recipe shared by ClintonT from "gift a feast".
It may seem a bit un-American, but I'm not a huge fan of pumpkin pie. I don't dislike it, per se, but if there are any other dessert options, I'll choose them over the pumpkin pie. So I decided to add another dessert option to the Thanksgiving feast, but I wanted to keep it as simple as possible.
A friend shared her very Southern mother's recipe for peach cobbler, and after we tried it for Canadian Thanksgiving, it became our go-to dessert year-round for family dinners and potlucks. There's just one important tip to remember.
Peach Cobbler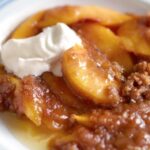 | Prep Time | Cook Time | Total Time |
| --- | --- | --- |
| 20 mins | 45 mins | 1 hour, 5 mins |
Ingredients:
1 ½ teaspoon baking powder
1 large can peaches (1 quart)
Directions:
) Melt butter in 2 qt. baking dish while preheating oven to 350 degrees.

) Mix t/g dry ingredients in a bowl.

) Drain peaches, keeping the juice. Cut peaches into chunks.

) Mix peach juice with dry ingredients and pour into the baking dish with melted butter.

) Spoon peaches over the top.

) Bake 30-45 minutes, or until brown on top.

) Cool before eating.
Notes:Note: This recipe does not double well. You'll need to cook it longer, and it may never brown.
Recipe Rating: 4 / 5




As hard as it is to NOT eat it while it's hot, you really should wait until it cools to room temperature to serve it. Once it cools, it takes on a slightly chewy texture that puts this dessert over the top.
Related posts: