Couscous with Roasted Pumpkin and Walnut
September 1, 2016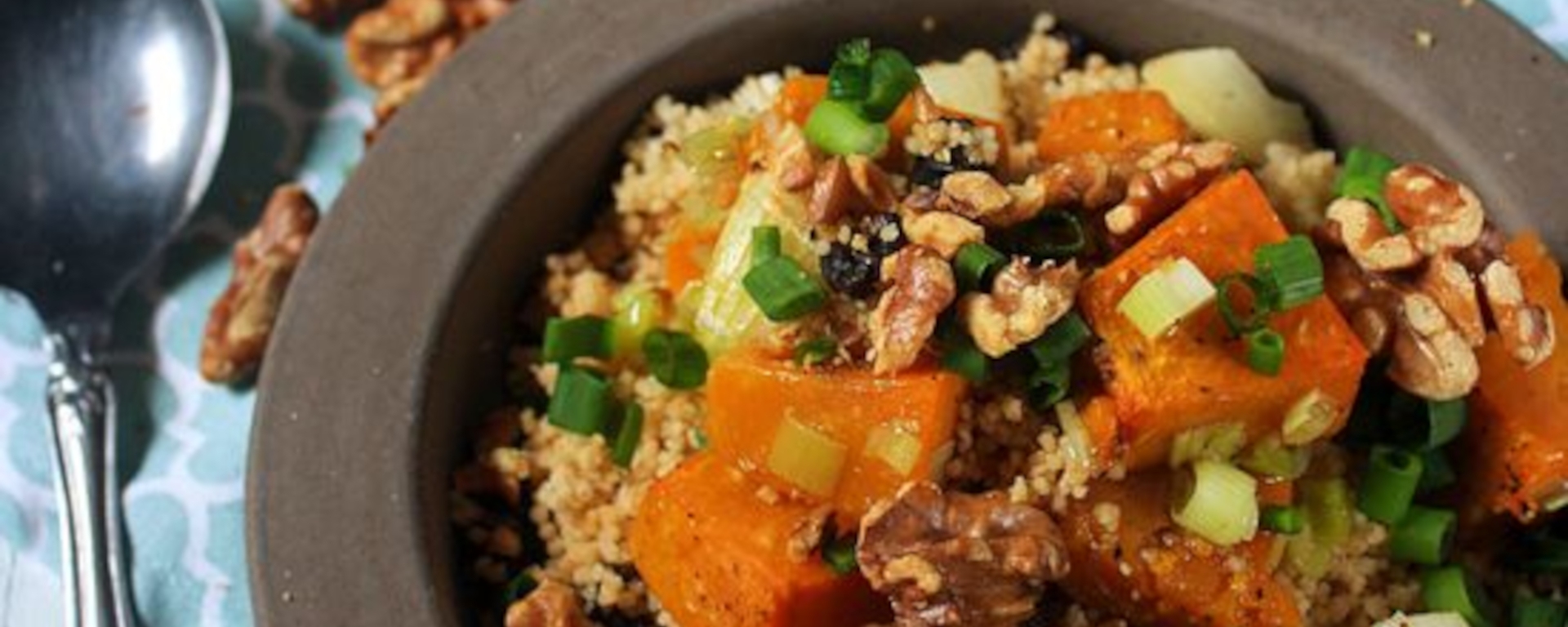 Couscous with Roasted Pumpkin and Walnut recipe shared by Julia from Vegan.io.
Couscous with Roasted Pumpkin and Walnut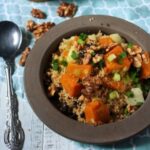 | Prep Time | Cook Time | Total Time |
| --- | --- | --- |
| 15 mins | 20 mins | 35 mins |
Ingredients:
For the roasted vegetables
0.5 large onion (chopped)
4 cups pumpkin (cut into chunks)
For the couscous
1.25 cups vegetable stock
0.5 cups walnut (toasted and lightly crushed)
Directions:
Preheat oven to 350°F. Line a baking tray with aluminum foil.

Place cubed pumpkins, chopped onions and leek on the tray and drizzle with olive oil.

Sprinkle salt and black pepper and toss.

Roast in the oven for 15-20 minutes or until the pumpkin is soft and cooked through.

Meanwhile, bring the vegetable stock to a boil.

In a large heatproof bowl, mix couscous, raisin, allspice, nutmeg, paprika, cayenne and a pinch of salt.

Pour the boiling vegetable stock into the bowl of couscous mixture and cover with a lid and let stand for 15 minutes, or until the liquids are absorbed.

Fluff up the couscous with a fork.

To serve, mix together couscous and roasted pumpkin. Stir in walnuts. Enjoy!
Notes:Calories: 415
Recipe Rating: 4 / 5




Quick & delicious couscous with roasted pumpkin, walnut, raisins and spices.
Related posts: