Curried Cauliflower Couscous Salad
December 1, 2017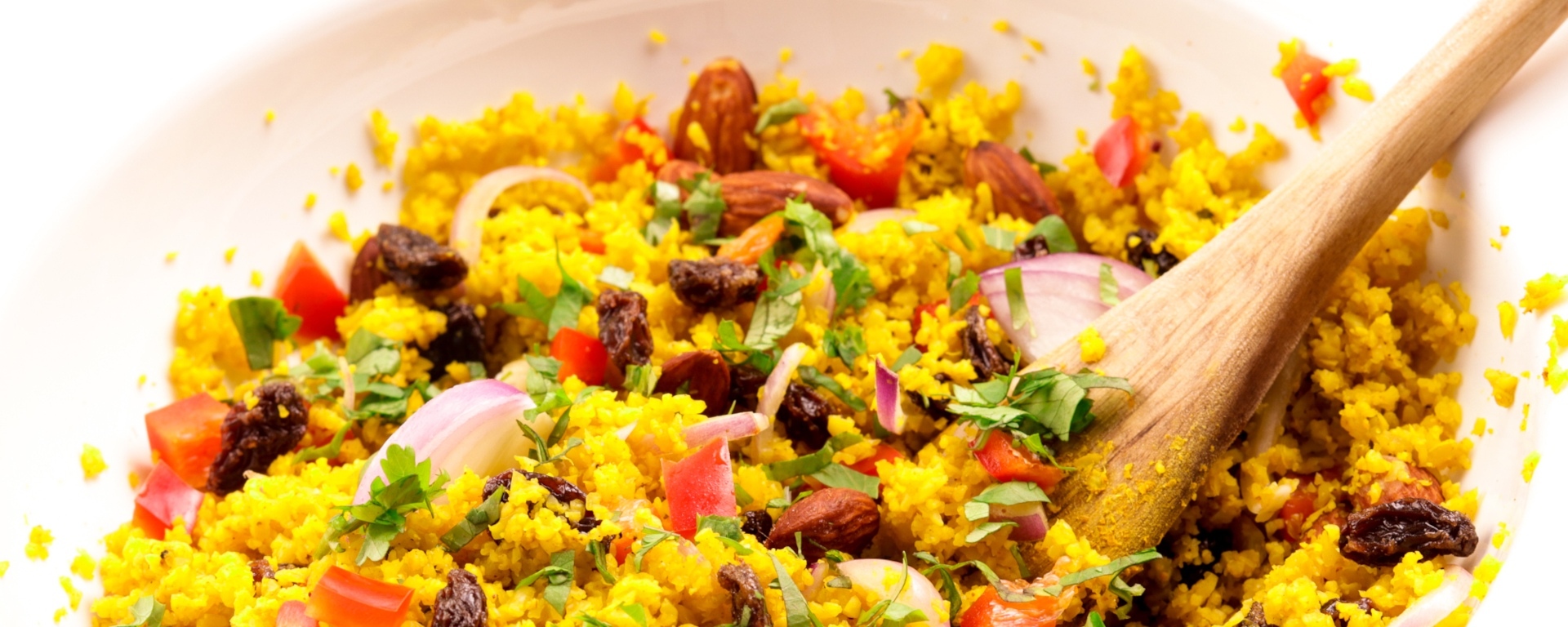 Curried Cauliflower Couscous Salad recipe shared by Nikki.
I never liked cauliflower. It was always bland and boring to me. But then I stumbled upon this recipe online that claimed to turn it into a delicious couscous dish. I was skeptical, but curious. So I decided to give it a try.
The recipe was pretty simple. I just had to chop up the cauliflower and blitz it in a food processor until it looked like tiny grains. Then I cooked it in some vegetable stock with some spices to give it some flavor. I added some raisins, almonds, shallots, bell peppers, and cilantro for some extra crunch and color.
Curried Cauliflower Couscous Salad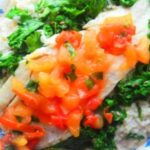 | Prep Time | Cook Time | Total Time |
| --- | --- | --- |
| 10 mins | 10 mins | 20 mins |
Ingredients:
250g/8.75oz cauliflower, trimmed into chunks
25g/1oz shallots, thinly sliced
25g/1oz red bell pepper, diced
250ml/8.5floz vegetable stock
Directions:
In a food processor, pulse the cauliflower until it resembles the texture of couscous.

Combine stock, salt, curry powder, and turmeric powder in a lidded pot. Bring to a simmer.

Add the processed cauliflower. Stir thoroughly.

Cover and simmer for 5-7 minutes, or until all liquid in the pot is absorbed.

Fluff the cauliflower with a spatula.

Fold in the raisins, almonds, shallots, bell peppers, and cilantro.
Recipe Rating: 4 / 5




The result was amazing. The cauliflower was fluffy and tender, with a hint of sweetness from the raisins and a kick of spice from the curry powder. It tasted nothing like the cauliflower I knew. It was like a whole new dish. I loved it so much that I ate the whole pot by myself.
That's how I discovered the magic of cauliflower couscous. It changed my life and my palate. Now I make it all the time, with different variations and toppings. It's my go-to meal when I want something quick, easy, and satisfying. If you haven't tried it yet, you should. You won't regret it.
Related posts: