Spicy Miso and Mushroom Ramen
December 1, 2017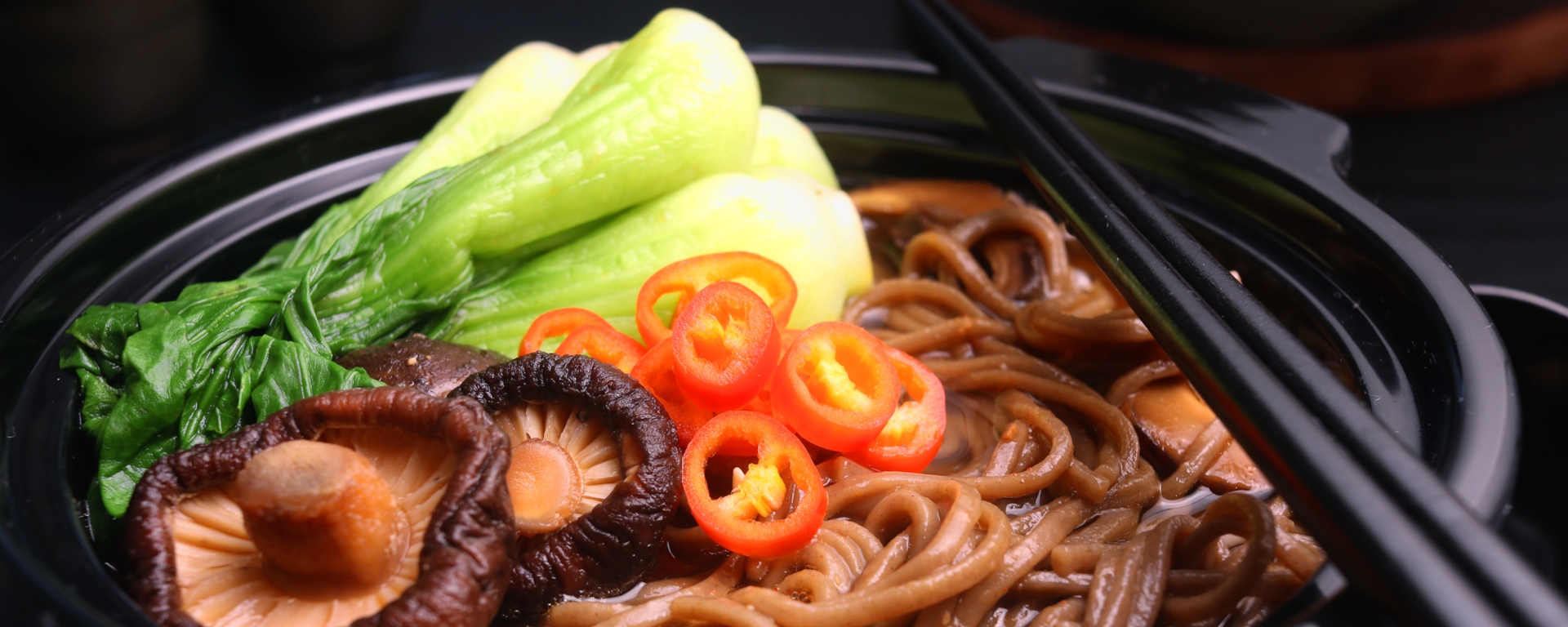 Spicy Miso and Mushroom Ramen shared by Nikki.
Spicy Miso and Mushroom Ramen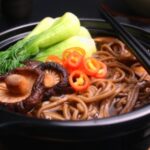 | Prep Time | Cook Time | Total Time |
| --- | --- | --- |
| 1 hour | 10 mins | 1 hour, 10 mins |
Ingredients:
15/0.5oz spring onions, cut into 2" segments
35g/1.25oz dried shiitake mushrooms
35g/1.25oz brown miso paste
100g/3.5oz Gluten-free dried soba noodles
Directions:
Soak shiitake mushrooms in a 250ml/0.25quarts of cold water until soft, for around an hour.

Drain the shiitake mushrooms and slice into strips, saving the soaking liquid.

Bring 750ml/0.75quarts water, ginger slices, and spring onions to a boil. Simmer for 5 minutes.

Add shiitake slices, mushroom soaking liquid, miso, and chilli paste. Simmer for 2-3 minutes.

Add bok choy and simmer for a minute.

Brush serving bowls with sesame oil.

Distribute cooked soba into each serving bowl. Top with shiitake slices, bok choy, and chopped red chilli.

Ladle hot broth into each bowl.
Recipe Rating: 4 / 5




Related posts: