February 2, 2016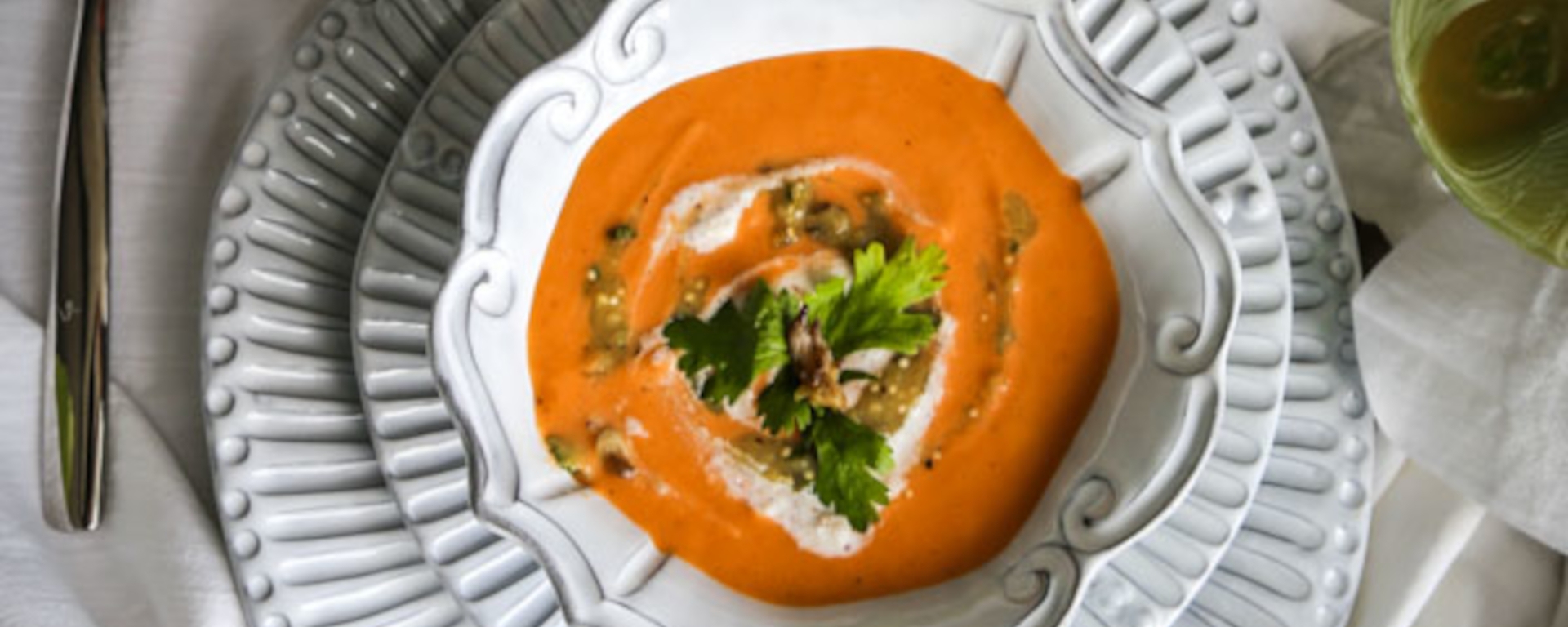 Curried Cauliflower Soup recipe shared by Maren from EatingWorks.
Curried Cauliflower Soup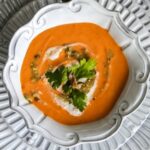 | Prep Time | Cook Time | Total Time |
| --- | --- | --- |
| 30 min | 35 mins | 1 hour, 5 mins |
Ingredients:
2 Medium White Onions, large dice
1 Large or 2 Small Heads of Cauliflower, (chopped into 5 cups of florets)
1 14.8oz Can Fire Roasted Tomatoes
5C Water or Vegetable Stock
1T Rice Vinegar (optional)
Directions:
In a one gallon soup pot, heat oil over a low medium flame. Add onion and salt. Sweat until the onion softens to a buttery texture, about 7 min.

Add the Cauliflower and Roasted Tomatoes, saute over medium flame for 5 min.

Add Curry Paste and saute until fragrant for about 1-3 min.

Add stock and raise heat to bring to a boil. Once boiling reduce heat to a simmer and allow to cook partially covered for 25 min.

Puree Soup in a blender with Coconut Milk until very smooth.

Return the soup to the pot, reheat, stir in Rice Vinegar, and adjust seasonings with salt and pepper.
Recipe Rating: 4 / 5




Related posts: