October 6, 2017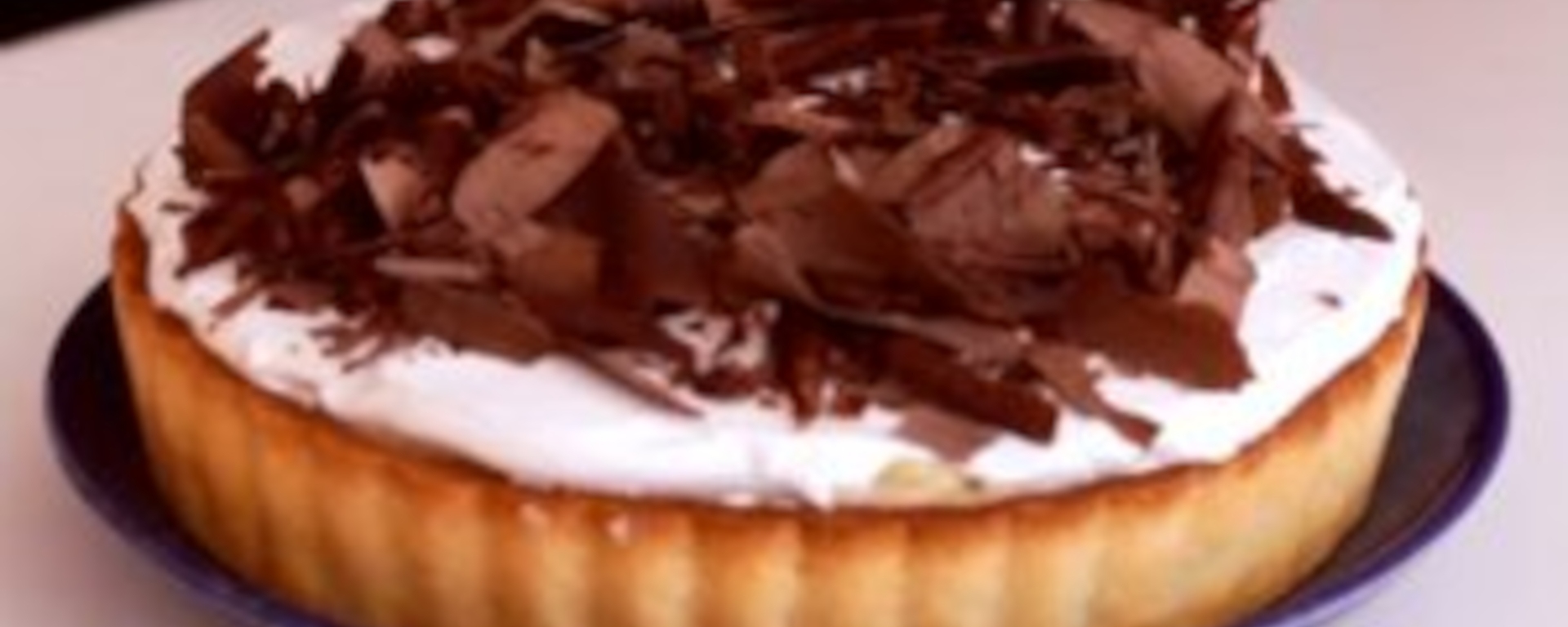 Sweet Treat: Eggless Banoffee Pie recipe shared by ravi kumar from India Food Network.  Author: Chef Neha Lakhani
This Eggless Banoffee Pie recipe is the best recipe in the world.  It's time to make this authentic delicious Eggless Banoffee Pie recipe at home and served with love.
The Eggless banoffee pie is nice in taste and the aroma is wow.
Eggless Banoffee Pie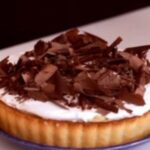 | Prep Time | Cook Time | Total Time |
| --- | --- | --- |
| 20 mins | 45 mins | 1 hour, 5 mins |
Ingredients:
1 bowl chocolate shavings
Directions:
Heat water in a pan and keep the can of condensed milk in it for 3 hours.

In a separate bowl, add butter, icing sugar & flour, combine it and knead it into a dough.

Wrap the dough using a plastic wrap and chill it for about 30 mins.

Once that is done, grease a tart ring with butter and keep.

Remove the dough from the wrap and roll it flat.

Place the flattened dough in the tart ring using a rolling pin. In the tart ring, push the tart so that it takes the shape of the ring.

Using a knife remove the excess dough and with a fork make holes in the dough.

Next, chill it for 20 mins in a freezer and blind-bake it for 180 deg C for 25 mins.

Once everything is ready, add the condensed milk into the tart and spread it evenly.

Then add the bananas & whipped cream and spread it.

Lastly top it with some chocolate shavings and serve!
Recipe Rating: 4 / 5




Related posts: