Thandai Macarons For Holi
October 7, 2017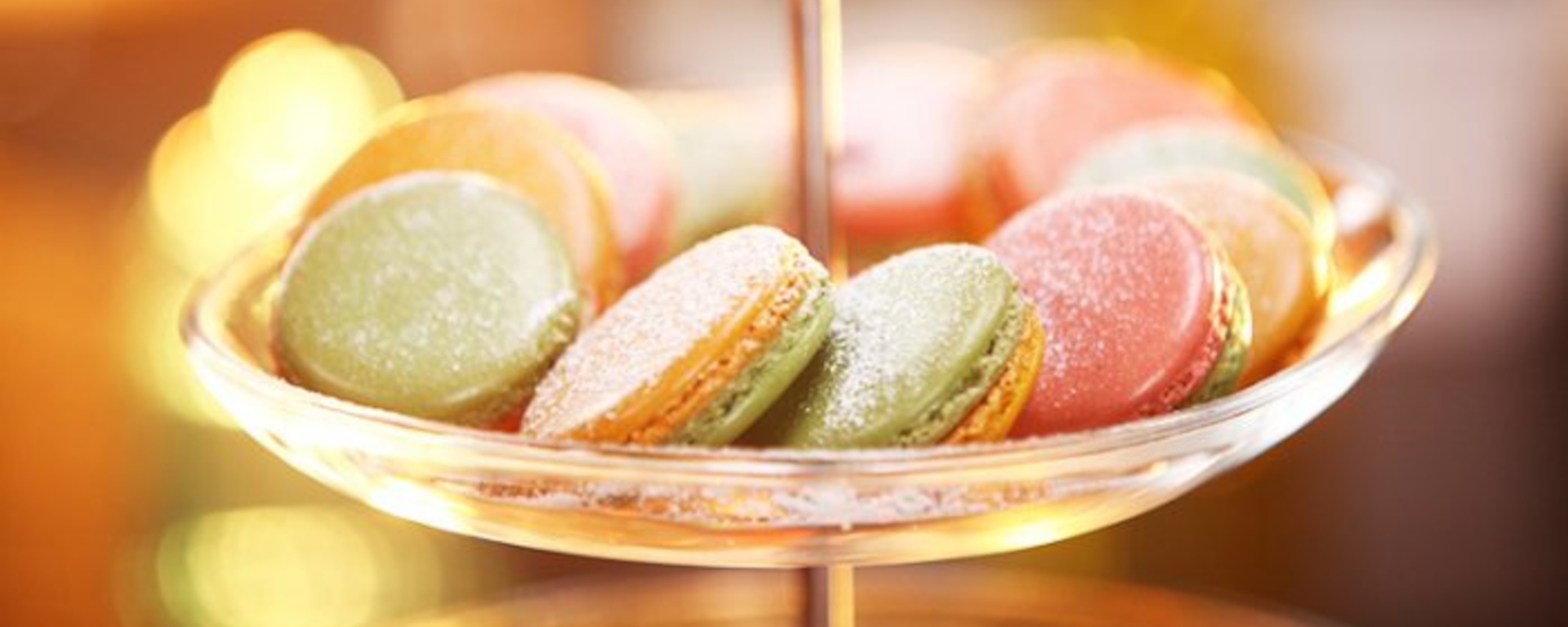 Thandai Macarons For Holi recipe shared by ravi kumar from India Food Network.
Here Is the deadliest combination of two sweet different cuisines in one plate its Thandai Macarons. You have tried food which contains two different foods but here is the food, it's one of the best foods which combines two different culture, two different cuisines. 
When it combines, magic happens and the result is Thandai Macarons. The recipe for Holi Thandai Macarons is quite easy and simple.
Thandai Macarons For Holi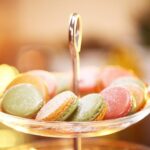 | Prep Time | Cook Time | Total Time |
| --- | --- | --- |
| 6 hours | 1 hour | 7 hours |
Ingredients:
For the macarons:
A couple of drops of food colour
For the filling:
1 and 1/2 tbsp magaj (melon seeds)
Organic fresh rose petals
For the cream:
Directions:
Main
Sieve the almond flour along with icing sugar, baking powder and salt in a bowl.

In a separate bowl, whisk the egg whites for about 2 mins, then add caster sugar little by little along with the vanilla essence.

Whisk them till you get nice stiff peaks and till you can turn the bowl upside down without it falling or moving. Over whisking may cause it to dry out too much.

Now fold in the sieved flour mixture with the help of a spatula, adding little by little to the whipped egg whites trying not to take away the airiness that you created.

Then divide the batter into four parts and put them in 4 bowls. Add a drop or two of the desired colour into each bowl, fill it in separate piping bags and then on a lined baking tray (preferably with a silicon mat), start piping the batter onto it.

Bake it for 20 mins at 150 degrees C.

Once done, take it out and let them cool.
Thandai filling:
Soak all the above in regular water for 4-6 hrs or even overnight and if short of time then in boiling water for 30-45 mins.

Then grind the mixture without adding any liquid initially. Once you have managed a thick paste, slowly start adding the moisture till you get a nice fine paste. For that, you may need 5-6 tsp of warm water to get the right consistency.

Then strain it as you don't want fibre of cardamom etc to come in the mouth.
To assemble:
Beat the above together.

Now take 85 gms of the thandai paste and 125 gms of cream that we made.

Mix both well, fill it in piping bags, pipe the filling on each macaron and cover it with a different colour macaron.
Recipe Rating: 4 / 5




Related posts: