GG Swims In Olive Oil (Make Your Own Sardines)
June 14, 2014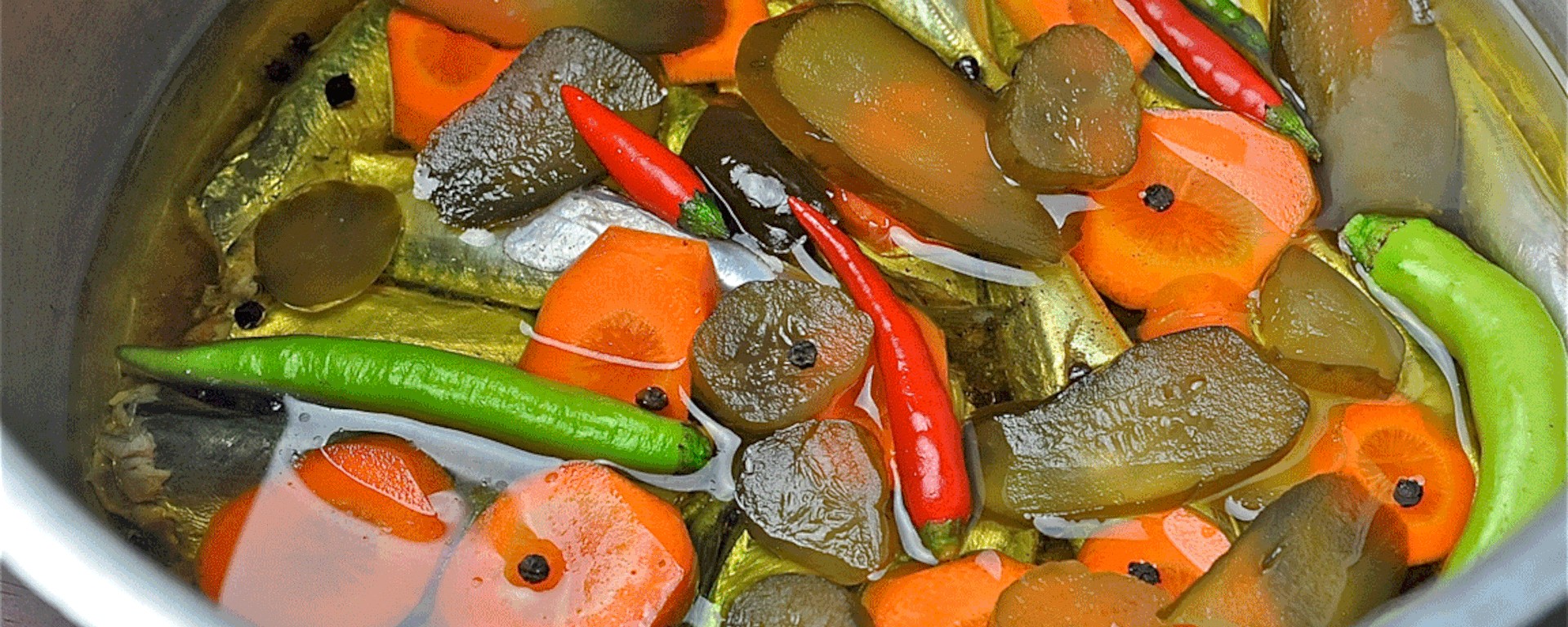 Dante from jdantemorados shares this recipe for GG Swims In Olive Oil (Make Your Own Sardines).
Herewith issuing a recipe, which, when modified to suit desired preferences, could be the start of a business venture for you, dear readers. "Sardinas" (sardines), the most consumed Filipino comfort food either with rice or bread, processed with olive oil or with tomato sauce, partaken during breakfast, lunch, dinner and even snacks in-between meals and as usual typhoon or calamity relief item, shows it presence into our lives.
History dates back to 1880 when, to augment fish shortage along the coast of Breton, the first sardine factory was founded in the town of Setubal, Portugal.  To date, tinned sardines from Portugal dominate world supply and flattery considered as best tasting and well formulated ones. 
This industry keeps on growing every year… so why don't you join the bandwagon.  Formulation and process are easy.  Pack it in your own-labeled airtight plastic-sealed bottles.  Who knows, you might be the next "LIGO" or "PORTOLA".
GG Swims In Olive Oil (Make Your Own Sardines)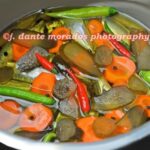 | Prep Time | Cook Time | Total Time |
| --- | --- | --- |
| 30 mins | 20 mins | 50 mins |
Ingredients:
Main
1 kilo of fully cleaned, internals & heads removed "Galunggong" or "GG"
500 ml. EVOO (Extra Virgin Olive Oil)
3 grams ground black pepper
3 grams whole peppercorn (for flavor & garnish)
1 large carrot, de-skinned & sliced
6 pieces pickled cucumber-sliced
6 pieces red cayenne pepper or "labuyo" (bird's eye chilies)
6 pieces "siling pansigang" (banana pepper or chili finger)
SOAKING SOLUTION: (this solution removes "fishy-ness" (or "lansa") of fish.)
15 ml. apple cider vinegar or plain cane vinegar
COOKING MEDIUM
Directions:
In a container, mix all ingredients of the soaking solution.

Soak GG for 30 minutes.

Combine EVOO, pickles juice, salt and ground black pepper.

Blend well.

Arrange fish in pressure cooker.

Pour in EVOO, pickles, salt and ground black pepper mixture.

Ensure all fish are fully covered.

Arrange remaining garnish-veggies, spices & herb on top.

Cover, attach sizzling nozzle and set pressure cooker unto stove and start on medium high.

This is the start of "come-up time" (the span of time pressure cooker starts to sizzle) which will take about 5-8 minutes.

When pressure cooker starts to sizzle, time your cooking to 12 minutes.

After so, it's done. DON'T REMOVE YET SIZZLING NOZZLE of cooker.

Bring cooker to sink and run tap water unto its cover. (Cold tap water will slow down sizzling and will allow accident-free & easier removal of cover)

When sizzling stops-remove nozzle, unlock cooker & open.

Arrange unto plate, garnish if need be and enjoy.
Recipe Rating: 4 / 5




Bangus (milk fish) or whatever type of fish you opt to can be substituted for GG. Just slice so they will fit your bottle.
Try modifying some ingredients until you discover your own "trade secret" as regards flavor.
Related posts: