Ginger and Chilli Soy Bean Soup
December 3, 2017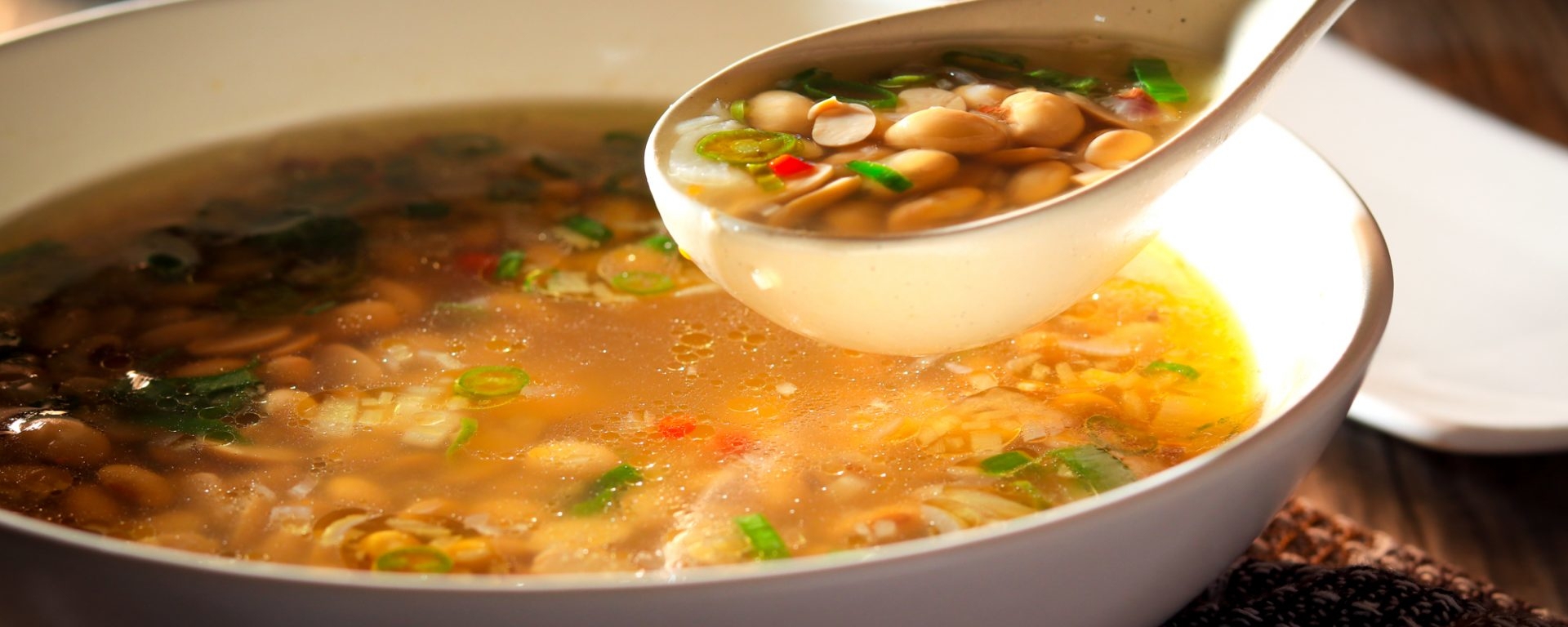 Ginger and Chilli Soy Bean Soup recipe shared by Nikki.
Soybeans are a type of legume that have many health benefits and can be cooked in different ways.
Ginger and Chilli Soy Bean Soup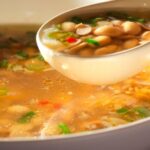 | Prep Time | Cook Time | Total Time |
| --- | --- | --- |
| 8 hours | 12 hours | 20 hours |
Ingredients:
150g/5.25oz dried soy beans
50g/1.66oz shallots, thinly sliced
7g/0.25oz chilli, chopped
1.5L/1.5quarts chicken stock
15ml/0.5fl oz sesame oil, for garnish
10g/0.33oz chopped spring onions, for garnish
Directions:
Rinse soy beans and soak in a bowl of cold water overnight.

Gently rub beans in between the palm of your hands to loosen the skins. Discard.

Rinse and transfer to the slow cooker.

Cover with water and cook on high for 12 hours.

Heat peanut oil in a pot.

Saute ginger, chilli, and shallots until fragrant.

Add soy beans and stir briefly.

Add chicken stock and simmer for 7-10 minutes.

Season with salt if needed.

Ladle into serving bowls and top with chopped spring onions and sesame oil.
Recipe Rating: 4 / 5




Usually if you want to cook soybeans, you need to soak them in water for at least four hours or overnight. It doesn't matter if you're roasting or boiling. Figure on four hours being a minimum but I like going a bit longer.
Related posts: