Green Beans with Creamy Tomato Sauce and Chickpeas
November 25, 2017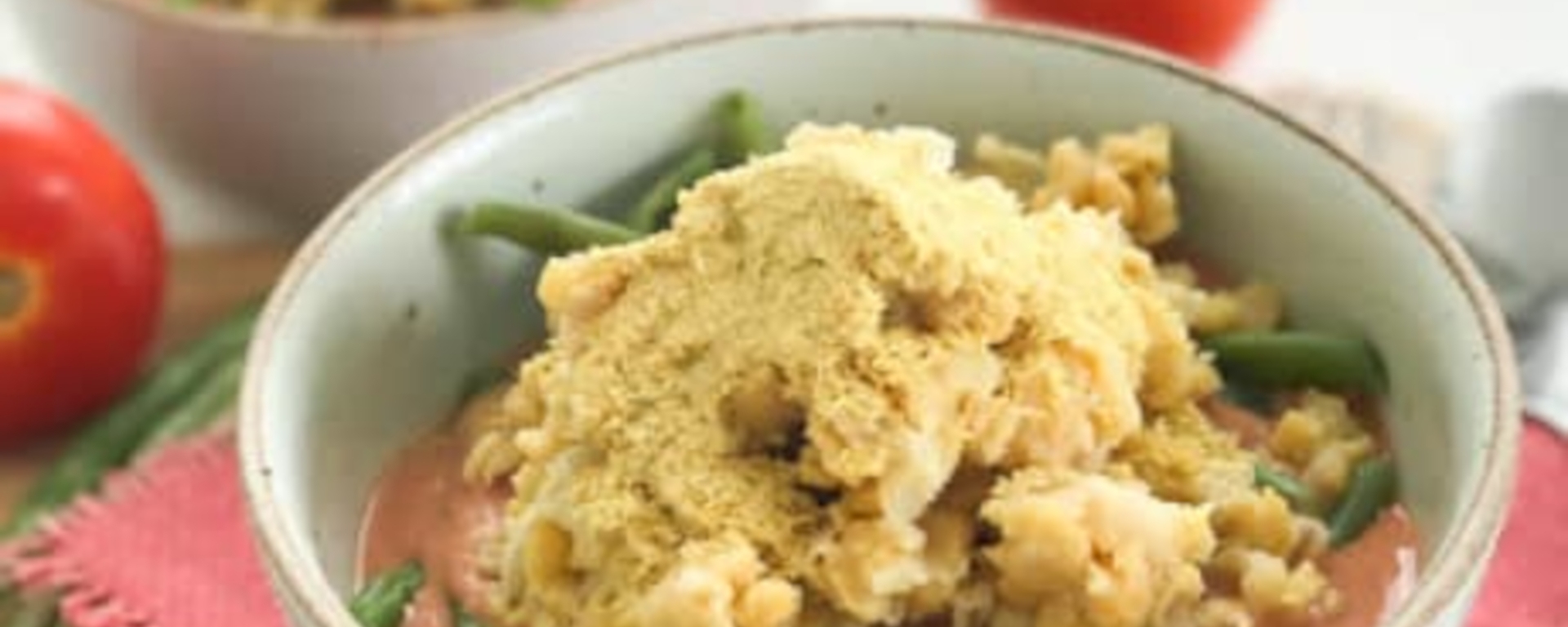 Green Beans with Creamy Tomato Sauce and Chickpeas recipe shared by Matt from Vegan.io.
Green Beans with Creamy Tomato Sauce and Chickpeas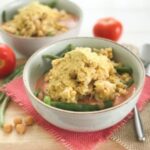 | Prep Time | Cook Time | Total Time |
| --- | --- | --- |
| 10 mins | 15 mins | 25 mins |
Ingredients:
For the green beans
12 oz green beans (cleaned and washed)
For the sauce
1 tablespoon extra virgin olive oil
For the seasoning
For the chickpeas
For the topping
4 tbsps nutritional yeast
Directions:
Boil the green beans and salt in a pot with water for 13-15 minutes.

Use a medium size skillet to roast the garlic with the olive oil for about 1-3 minutes.

Add the flour to to the garlic and olive oil and roast it for another minute.

Take the skillet off the heat and add the almond milk, stir well.

Put it back on the stove and stir until the sauce thickens.

Add the tomato paste and the seasoning.

Mix the chickpeas and the water and mash everything up with a fork.

Serve the beans with sauce on top, add the mashed chickpeas and the topping.
Recipe Rating: 4 / 5




Related posts: