June 10, 2014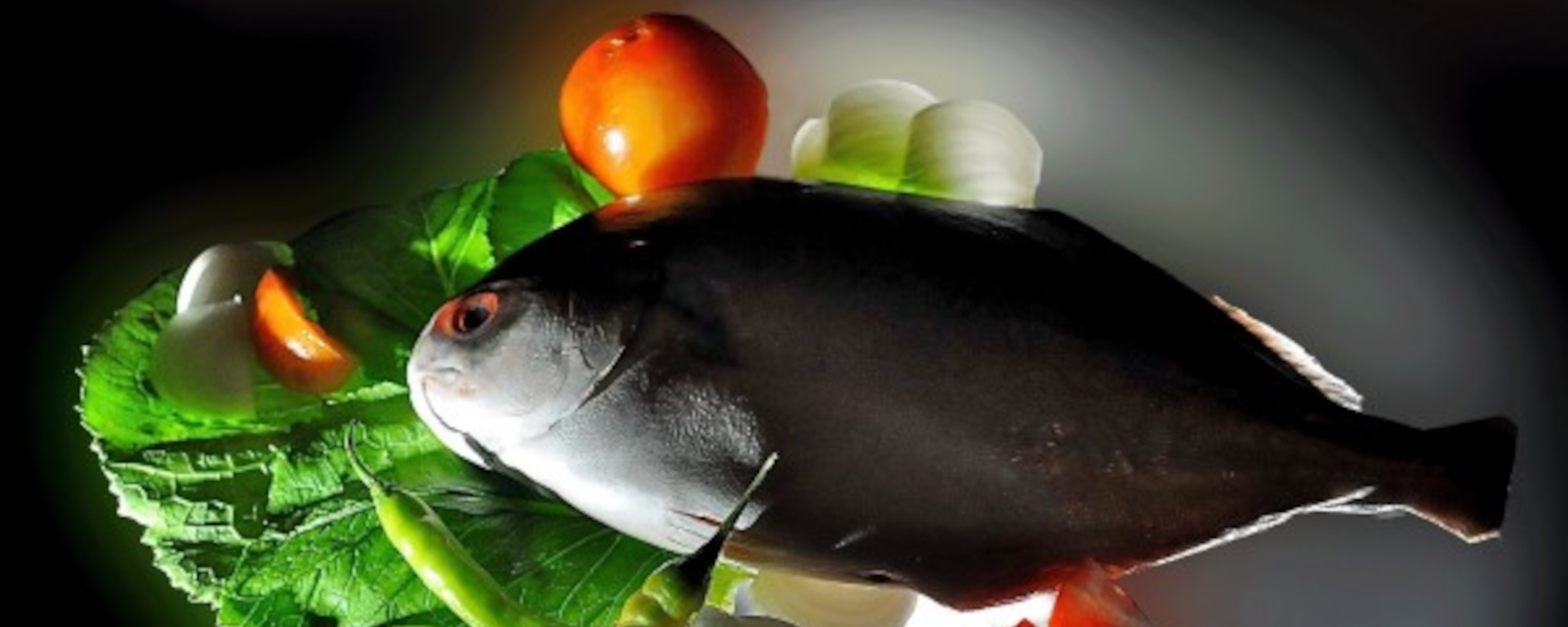 The Ingredient Specialist from jdantemorados shares this recipe for Lightly Souped Pomfret.
I wanted to innovate Pinoy (Filipino) fish recipes and refrain from utilizing
Bangus (milk fish) & Tilapia.  WHY?  Frequently, 7 in every 10, they're "lasang lumot" (taste like moss).
And why Pomfret (Pampano)?  Primordial reason is-its somewhat "buttery" or "creamy" flavor vividly satisfies your palate more so if the part taken comes from the area of the belly.  Believe you me, tastier than "Bangus" & way way far up than "Tilapia".  Secondly, highly manageable to prep as they're not as boney as milk fish.
Finally, should you have L.O. (left over), in tightly sealed food container, (to prevent odor cross contamination) cast unto fridge or chiller or freezer then withdraw few days after, adding little water if need be, re-heat via boiling (PLEASE REFRAIN FROM MICROWAVING).
Lightly Souped Pomfret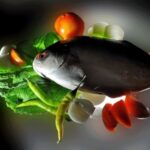 | Prep Time | Cook Time | Total Time |
| --- | --- | --- |
| 30 mins | 12 mins | 42 mins |
Ingredients:
1 medium size thoroughly cleaned Pomfret
4 pieces medium tomatoes-each cut into 4 pieces
2 pieces large white onion roundedly-sliced (not chopped)
3 pieces banana pepper (or chili finger or "sili pansigang")
2 grams ground black pepper
8 pieces cleaned mustard leaves
5 ml. "patis" (fish sauce)
200 ml. tap water (tubig lang sa gripo nyahaha) or fish stock
Directions:
Heat pan pour oil.

Saute 1/2 of sliced tomatoes until overdone ("labug na labug na mga kamatis")

Pour in 1/2 of sliced onion, saute also to overdone state

Add in "patis" & black pepper. Toss a bit.

Pour in water (or stock) and bring to boil.

Upon boiling, slowly toss in Pomfret and let cook for 3 minutes each side.

When done, turn off or remove pan from fire.

Pour in mustard leaves & banana peppers...COVER.

Un-cover after 2 minutes, pour in unto serving tray & garnish with the other half of tomatoes & onions.

Enjoy the aroma, taste and vibrance of this Pinoy comfort recipe. P.S. (Pahabol)

Some may opt to add a packet or sachet of your fave "sinigang mix" in the sauteing stage. This gives your recipe a tasty marriage of "Pinangat" & "Sinigang".
Notes:And NOW the finished product. Oh heck, never mind the "plating" thing... "gutom na'ko" (am starving)
Recipe Rating: 4 / 5




Minutes to prepare, ultra quick to cook. Lightly Souped Pomfret (Pinangat in Filipino).
There you go.  Not withstanding overdone veggies, truly fresh taste as in original-day cooked.  "Panginoon ko" (Oh my God!), farmers & traders of milkfish & Tilapia might give me a run for my life.
Related posts: