June 10, 2014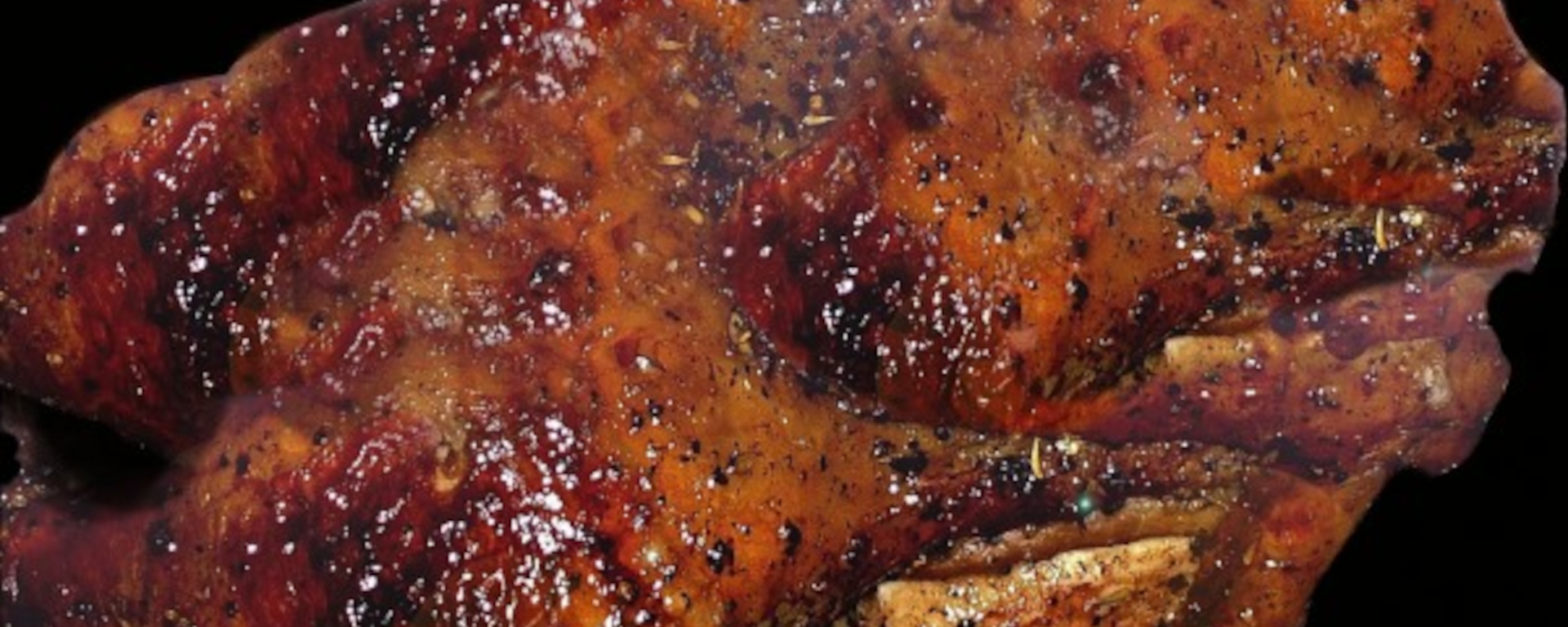 The Ingredient Specialist from jdantemorados shares this recipe for Oven Toastered Chicken.
Another simple cooking approach from this "ingredient specialist".  As my usual prelude, pardon for not using "volumetric" approach in cooking like by teaspoons, tablespoons, cups or the like.  I prefer "by weight" system that gives "approximately uniform" results every time I do them.  This system also prepares readers to the "commercial formulation" of each and every recipe I post.
Oven Toastered Chicken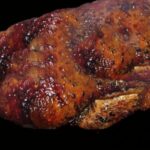 | Prep Time | Cook Time | Total Time |
| --- | --- | --- |
| 12 hours | 45 mins | 12 hours, 45 mins |
Ingredients:
Main
1 kilo whole cleaned, innards removed, chicken
MARINADE
3 grams cracked black pepper
2 grams Spanish paprika powder
COOKING NEEDS
Oven toaster with rotisserie
Stainless wire or thick tying thread
Directions:
Marinate chicken
Combine all ingredients of marinade. Tumble well to dissolve solids.

In ref or chiller (NOT FREEZER), marinate chicken overnight.

With little massaging, tumble every 6 hours to effect full flavor absorption.
Prepare and cook the chicken
Mix all ingredients of meat rub. Toss and tumble well for optimum blend.

Without overly draining, coat chicken thoroughly with meat rub

covering all parts-outside and inside.

Screw on chicken unto skewer. Tighten and secure well as chicken will be cooked while rotating.

If need be, use stainless steel wires or thick thread to fasten legs well unto skewer.

Wedge skewer unto rotisserie slots.

Set to lowest temperature and cooking time first.

Test if rotating.

Check if heating rods up & down are ON.

All ok, re-set oven toaster to 170-175 deg. C (338-347 deg. F).

Roast/toaster for 45 minutes

OR until internal temperature of chicken on its middle part of legs

(where blood is usually evident ) is 85 deg. C

Once desired INTERNAL temp is reached, DONE.

Be glad to have a toastered chicken with light to dark brown skin outside, ultra aromatic, juiciest poultry with zero blood coagulation inside that you've ever cooked.

CAREFUL. TOASTER IS HOT. ENJOY.
Recipe Rating: 4 / 5




Related posts: